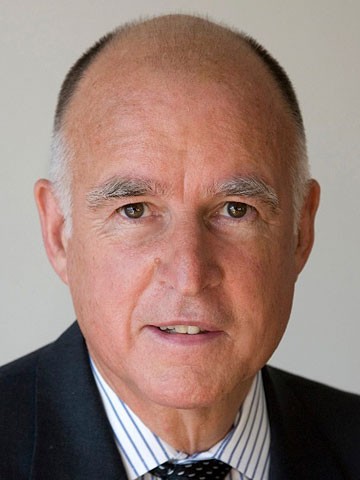 The recent admission by the Brown administration that it could use money from Proposition 1, the water bond, to pay for "habitat mitigation" linked to the construction and operation of the massive delta tunnels is no surprise, especially when you consider the Big Money interests that dumped $21,820,691 into the campaign.
The contributors are a who's who of Big Money interests in California, including corporate agribusiness groups, billionaires, timber barons, Big Oil, the tobacco industry, and the California Chamber of Commerce. There is no doubt that these wealthy corporate interests are expecting a big return for their "investment" in California's play-to-pay politic system, including the construction of the twin tunnels and new dams.
[jump] Richard Stapler, spokesman for the California Department of Natural Resources, "acknowledged that the money [for delta habitat restoration] could conceivably come from Proposition 1, the $7.5 billion water bond that California passed last year,"
according to
 the
San Francisco Chronicle
.
Delta advocates
slammed Brown
for breaking his campaign promise that bond money wouldn't be used to mitigate the environmental damage caused by the tunnels — a $25 billion project designed to export Sacramento River water to agribusiness interests, Southern California water agencies, and oil companies conducting fracking and steam injection operations.
"It is outrageous that the governor would break the promise he made to the people of California that their taxes would not be used to mitigate damage from the tunnels," said Restore the Delta Executive Director Barbara Barrigan-Parrilla. "Now he is signaling that bond monies will support mega-growers like Stewart Resnick, who plans to expand almond production by 50 percent over the next five years."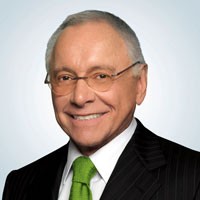 And guess who was one of the contributors to the Prop 1 campaign? Yes, Stewart Resnick — the Beverly Hills agribusiness tycoon who owns Paramount Farms and is the largest orchard fruit grower in the world, — contributed $150,000.
Resnick and his wife, Lynda, have been instrumental in promoting campaigns to eviscerate Endangered Species Act protections for Central Valley Chinook salmon and delta smelt populations and to build the fish-killing peripheral tunnels — and have made millions off reselling water to the public.
Corporate agribusiness interests, the largest users of the federal and state water projects, which export water through the delta pumping facilities, contributed $850,000 to the campaign, including the $150,000 donated by Resnick.
The California Farm Bureau Federation contributed $250,000, the Western Growers Service Association donated $250,000, and California Cotton Alliance contributed $200,000.
The largest individual donor in the Yes on Prop 1 campaign was Sean Parker, who contributed $1 million. Parker is an entrepreneur and venture capitalist who cofounded the file-sharing computer service Napster and served as the first president of the social networking website Facebook. He also cofounded Plaxo, Causes, and Airtime.
Four members of the Fisher family, who own The Gap stores, collectively donated $1.5 million to the Yes on Prop 1 and Prop 2 campaign. They
also own
the Mendocino Redwood Company and Humboldt Redwood Company, formerly the Pacific Lumber Company (PALCO), which owns more than half a million acres of redwood forestlands in total.
Doris F. Fisher contributed $499,000, John Fisher (majority owner of the Oakland A's) $351,000, Robert Fisher $400,000 and William S. Fisher $250,000. The Gap become notorious among labor and human rights advocates for employing sweatshop labor in the Third World to produce its clothes.
Aera Energy LLC, a company jointly owned by affiliates of Shell and ExxonMobil, contributed $250,000 to the Yes on Proposition 1 and 2 campaign, according to the California Fair Political Practices Commission.
Aera Energy LLC is one of California's largest oil and gas producers, accounting for nearly 25 percent of the state's production, according to the company's website. (http://www.aeraenergy.com/who-we-are.asp)
Tobacco giant Philip Morris also donated $100,000 to Governor Brown's ballot measure committee established to support Propositions 1 and 2. On October 20, the American Cancer Society Cancer Action Network called on the governor to return that money.
A total of eleven ballot measure campaign committees registered in support Proposition 1 and 2,
according to
Ballotpedia.
The committees and money raised are below:
• California Business Political Action Committee, Sponsored by the California Chamber of Commerce: $1,169,500
• Wetlands Conservation Committee, Sponsored by Ducks Unlimited, Audubon California and The Nature Conservancy, Yes on Prop. 1: $265,000
• Conservation Action Fund – Yes on Proposition 1 and 2 – Sponsored by Conservation Organizations: $1,042,526
• Sac. Valley Water & Rice for Prop 1: $72,356
• Brown; Yes on Props 1 and 2 A Bipartisan Coalition of Business, Labor, Republicans, Democrats and Governor: $17,690,658
• Think Long Committee, Inc., Sponsored by Nicolas Berggruen Institute Trust, Supporting Propositions 1 & 2 (Non-Profit 501(C)(4)): $250,000
• Western Plant Health Association, Supporting Propositions 1 and 2 (Non-Profit 501 (C) (6)): $100,000
• NRDC Action Fund California Ballot Measures Committee – Yes on Prop. 1: $12,653
• Southern California District Council of Laborers Issues PAC: $203,662
• Laborers Pacific Southwest Regional Organizing Coaltion Issues PAC – Yes on Props 1 and 2: $842,896
• The California Conservation Campaign: $171,440
These committees raised a total of $21,820,691 and spent a total of $19,538,153.
In contrast, Prop 1 opponents raised only $101,149 and spent $86,347 during the campaign. To put that in perspective, note that just one big grower, Stewart Resnick, contributed $150,000 to the Prop 1 campaign — more than all of the opponents combined. And Resnick wasn't even one of the top 23 donors, with Sean Parker being the largest individual donor at $1,000,000!
Top 23 Contributors to Props 1 and 2 Campaign
Brown for Governor 2014 $5,196,529
Sean Parker $1,000,000
L. John Doerr $875,000
California Alliance for Jobs – Rebuild California Committee $533,750
The Nature Conservancy $518,624
California Hospitals Committee $500,000
Doris F. Fisher $499,000
Health Net $445,600
Robert Fisher $400,000
John Fisher $351,000
Area Energy LLC $250,000
California American Council of Engineering Companies $250,000
California Farm Bureau Federation $250,000
California Association of Hospitals and Health Systems $250,000
Dignity Health $250,000
Kaiser Permanente $250,000
Northern California Carpenters Regional Council Issues PAC $250,000
Reed Hastings $250,000
SW Regional Council Of Carpenters $250,000
Think Long Committee, Inc. $250,000
Western Growers Service Corporation $250,000
William Fisher $250,000