Stories you shouldn't miss:
1. Videos from police body cameras show
a BART cop slamming an intoxicated woman to the ground
at Santa Rita Jail in Dublin — completely contradicting the cops' version of what happened, the
Chron
reports. The videos, which were recorded by body cameras worn by Oakland police officers who were on hand at the time, were released by defense attorneys for Megan Sheehan, 28, of Pleasanton, who suffered broken bones to her face and broken teeth. Sheehan had been arrested for allegedly being drunk and belligerent in Oakland, and BART cop Nolan Pianta had claimed that she tried to punch him, but the videos contradict that allegation.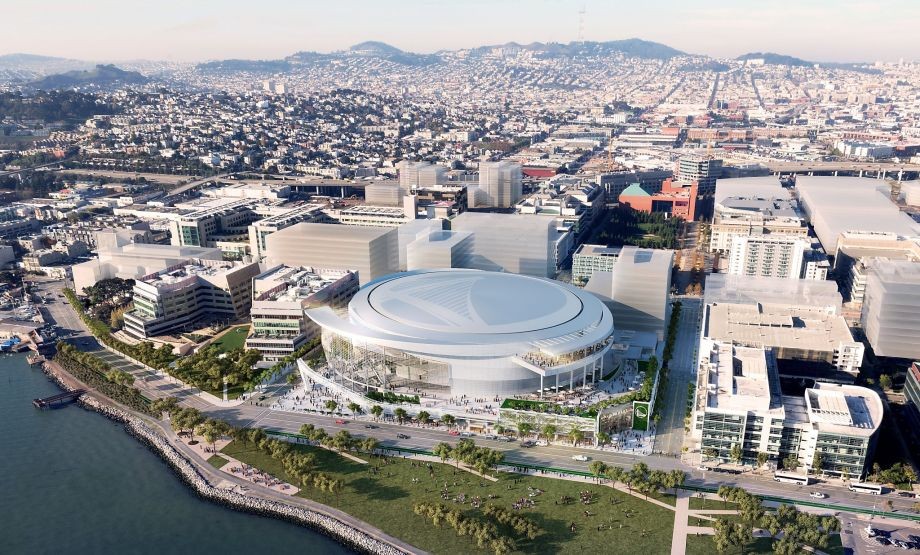 2. Big-bucks donors of UC San Francisco Medical Center are attempting
to block the Golden State Warriors' plans to build a new arena and office towers in the city
, the
Chron
$ reports. The donors say the Warriors' plans don't include enough parking, and would hurt UCSF Mission Bay. The team's owners purchased the land last year and plan to move the Warriors to San Francisco.
[jump]
3. Oakland Mayor Libby Schaaf
is proposing to greatly expand the city's main violence prevention program, Ceasefire
, the
Trib
$ reports. Under the mayor's plan, the program, which targets gang members, would receive $1.5 million from Measure Z, the public safety parcel tax approved by Oakland voters last fall. The money would allow Ceasefire to add six new case managers.
4. Governor Jerry Brown
is pushing water agencies to levy steep fines — of up to $10,000 — against water wasters
in California, the
Chron
reports. Meanwhile, the East Bay MUD board of directors voted
to fine homeowners who use more than 984 gallons per day
, which is about four times the average, the
CoCo Times
$ reports.
5. A proposed mandatory vaccination bill cleared another state Senate committee yesterday, after the authors of the legislation
agreed to amend it again
, the
LA Times
$ reports. Under the new amendments, unvaccinated kids would be allowed to stay in school until their next regular vaccine checkup, and parents would be allowed to receive a personal belief waiver for their children on new vaccines.
6. And new research shows that women who breastfeed their kids
are less likely to contract aggressive types of breast cancer
, the
Chron
$ reports, citing a large Kaiser study. Moms who breastfed their children and then come down with cancer also responded better to treatment and were more likely to recover.