Stories you shouldn't miss: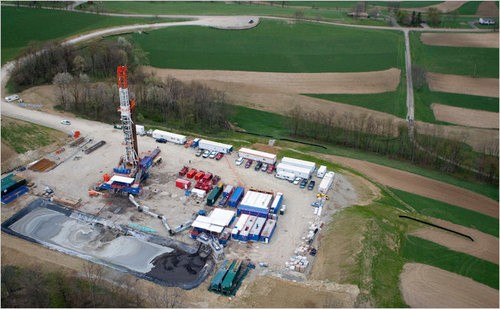 1. Governor Jerry Brown issued a new executive order that seeks t
o reduce greenhouse gas emissions by 40 percent
below 1990 levels by 2030, the
SacBee
$ reports. Brown's announcement received widespread praise, but some environmental groups noted that the governor's order is likely unachievable unless he agrees to ban fracking for fossil fuels in California.
2. In an effort to
raise funds for affordable housing
, the Berkeley City Council is moving forward with a plan to charge developers $10,000 a unit if they want to increase the size of their projects, Berkeleyside reports. The city also is looking at requiring project labor agreements that would mandate local hiring and prevailing wages on dense housing construction.
[jump]
3. Air quality in the Bay Area
has improved but it's still pretty bad
, the
Chron
reports, citing a new analysis by the American Lung Association. Ozone pollution has plummeted over the past decade, but the overall air quality, especially in the East Bay, remains poor. Alameda County received a "C" grade for ozone pollution and a "D" for particulate matter pollution.
4. BART needs Bay Area voters to approve a bond measure that would
finance about $9.6 billion in facilities upgrades
through 2024, according to a state audit, the
CoCo Times
$ reports. BART ridership has soared in recent years and the agency's trains and infrastructure are in poor shape.
5. Oakland-based solar company Sungevity is set to unveil
a home battery storage unit
that would allow residents to store electricity produced from rooftop panels and use it when the sun isn't shining, the
Chron
$ reports. Currently, solar energy produced during the day by rooftop solar is lost if not used.
6. Bayer Pharmaceuticals is planning to build
a $100 million product testing facility in West Berkeley
for a new hemophilia drug, the
Trib
$ reports.
7. And San Francisco Mayor Ed Lee announced a $3 million plan to equip SF police officers
with body cameras
, the
Chron
reports.