If you'd rather not crowd onto a muni with a million San Franciscans to make your way to the Hardly Strictly Bluegrass Festival this weekend—or at least don't want to do it three days in a row—don't worry, because you're not the only one. Here's a whole list of other activities that, for better or worse, involve a lot less flannel and beer. 
Alternative Press Expo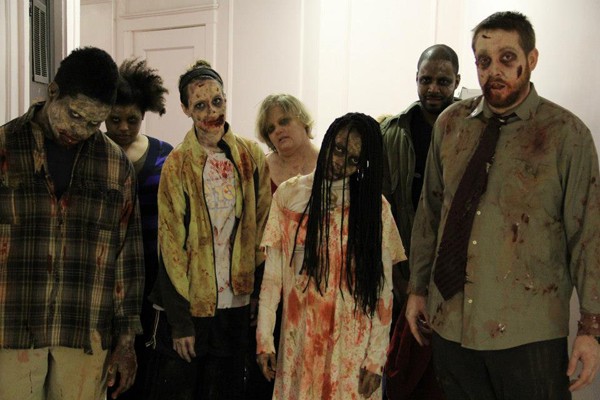 The Alternative Press Expo (APE) may be hosted by Comic Con, but the two events have completely different vibes. APE is an indie comic nerd's dream, held, appropriately, in the Bay Area. The initially San Jose-based event was started in 1994 by Dan Vado with the goal of supporting and celebrating small press and self-published comics. The idea was to bring together folks from the DIY comic-making community to celebrate the genre-defying gems and oddities that lurk in the comic book industry's margins. In APE's second year, Comic Con jumped on board to help organize, and in 2000 the event moved to San Francisco. This year, for the first time, the expo will be held in the massive
Fort Mason Festival Pavilion
. Even as the event grows in size and popularity, it seems to have stayed very much the same in spirit. Rows of booths hosted by eager artists with comic books, graphic novels, zines, posters, prints, and all other things illustrated fill the space. Along with exhibitors, the festival always hosts a lineup of popular writers and authors to sit on panels, give talks, and do signings. This year, illustrative legend and
Juxtapoz
magazine cofounder Robert Williams, who has been pushing the envelope of odd illustration for decades, will be speaking. Local comic artist Jason Shiga of Empire State, Meanwhile, and Demon will also be speaking on a number of panels. It's a bit of a trek from the East Bay, but you'll come back with an eclectic bundle of floppies and a revived hope for the future of small press publishing.
— Sarah Burke 
Saturday, Oct. 4, 11 a.m.-7 p.m. and Sunday, Oct. 5, 11 a.m.-6 p.m. $10-$15. Comic-Con.org/APE
[jump]

St. Vartan Armenian Church Bazaar & Food Festival
If upscale food truck gatherings are a haven for hipsters, then the ethnic-specific church festival is a true epicure's mother lode — a near-endless repository of authentic, inexpensive eats. This weekend, Oakland's
St. Vartan Armenian Apostolic Church
hosts its 62nd (!) annual Armenian Food Festival, and whether you're a diehard
beoreg
(cheese-filled phyllo pastry) enthusiast or a total novice to the cuisine, you'll be hard-pressed to find a more impressive spread of Armenian delicacies in the Bay Area. Don't miss the koofta (lamb-and-cracked-wheat "meatballs") and the wide array of baked treats, all lovingly homemade by members of the congregation. Full meals — served cafeteria-style with rice pilaf, bread, salad, and a kebab of your choice — start at $16. This is rib-sticking food, so consider staying for a vigorous session of traditional Armenian music and dancing, which kick off at 8:30 each night. 
— Luke Tsai
Friday, Oct. 3, 5:30 p.m.-12 a.m. and Saturday, Oct. 4, 12 p.m.-12 a.m. $1-$3. StVartanOakland.org
Zombie Love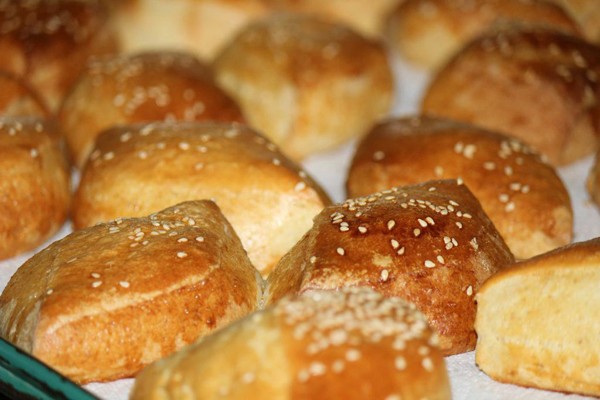 It's officially October, so be prepared for an influx of all things spooky. This first Friday, Sistah Sinema, a national film group that showcases movies about and for queer women of color, is offering a first taste of that spookiness — and the featured flavor is brains. Zombie Love is a free series of four zombie-themed short films featuring queer women of color. The screenings will take place at
The New Parkway
, in conjunction with its monthly First Friday Shorts program and will be followed by a post-film Q&A with two of the filmmakers. Filmed in Oakland, the featured A Night in the Woods tells the story of a gender non-conforming person of color and a young woman who are forced to reconcile their differences while stuck in the woods, waiting out the zombie apocalypse. Book of Lilith, also filmed in the Bay Area, follows Lilith as she attempts to lead a group of apocalypse survivors to salvation on Alcatraz Island. This zombie film fest will give audiences something to mentally chew on that isn't just people.
 — S. B. 
Friday, Oct. 3, 6-8 p.m. Free. TheNewParkway.com
Literature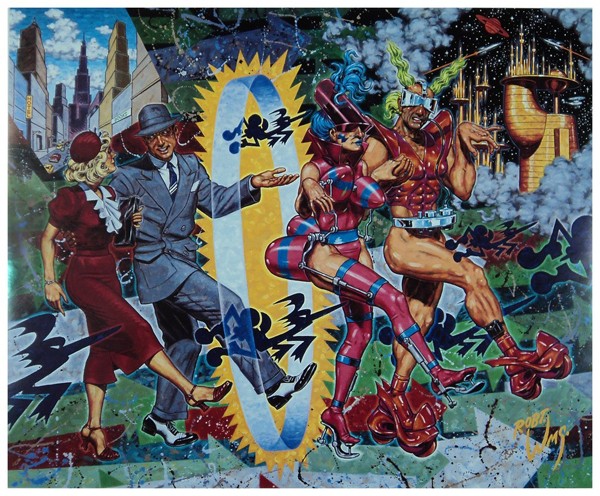 Literature's
Chorus
, one of the finest releases on the local Slumberland imprint this year, is a sprightly, Anglo-indebted trek through guitar pop, indie pop, power pop, bubblegum punk, jangle shamble — it's all of those, and instantly gratifying for being so familiar. But upon repeat listening, deeper pleasures emerge: the pirouetting guitar leads on "New Jacket," the key change that wedges a little geyser of joy into the otherwise moody "Court/Date," and especially the opener, "The Girl, The Gold Watch, and Everything," which is firmly in the upper echelon of jovial bar romps. This music has a rich history; skeptics even gripe that little is left to improve on. Chorus is compelling evidence to the contrary — and Literature, performing this weekend at
the Hemlock
is having too much fun to care anyway. 
—Sam Lefebvre
Saturday, Oct. 4, 9 p.m. $8. HemlockTavern.com
Amen
To celebrate the fourth anniversary of
Betti Ono
, gallery director Anyka Barber decided to reflect on the past by looking forward. For Amen, Oakland artists Amaryllis De Jesus Moleski and Kholi partnered to create a show that depicts an idealized present by envisioning it as a future history, with a focus on the inclusion of marginalized, queer people of color. The show features paintings by Moleski with poetry by Kholi interspersed among the works and written using cutout, water-colored letters, dreamily articulating the myth that Moleski illustrates. Moleski's paintings collapse temporal context, telling a future that draws heavily from the past. The women she depicts float weightlessly, without a setting to restrain them. They have exaggerated proportions, with massive hands, feet, and large, powerful limbs, reminiscent of old renderings of Amazonian warrior women. They sport sneakers and 1980s-esque spandex getups, and hold guitars and gemmed scepters — all in a pastel palette. Moleski also used pastel-colored synthetic hair to weave a number of textiles emblazoned with ancient geometric symbols. She is interested in complicating the Western understanding of history and craft, showing that practices such as hair-braiding are just as culturally important as traditional artistic crafts. How will queer communities of color be remembered in the future? Together, Moleski and Kholi aim to answer that question through artistic determination. 
— S.B. 
Through Oct. 31 Free. BettiOno.com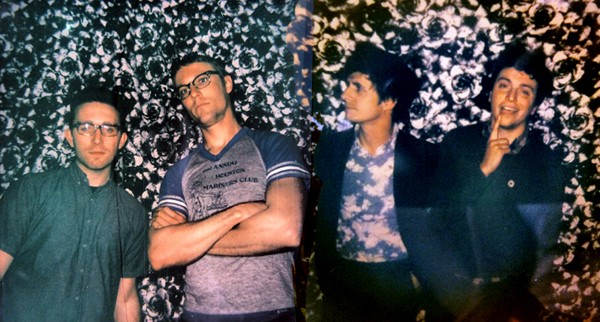 If your pockets are feelin' light and you're still yearning for more suggestions, we've got a ton, and these ones are all
FREE!
We're Hungry: Got any East Bay news, events, video, or miscellany we should know about? Feed us at
[email protected]