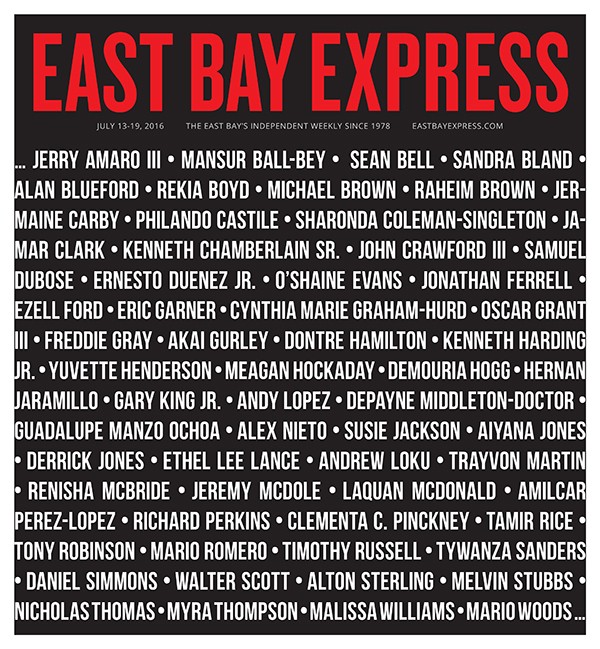 Last month, after the killings of Alton Sterling and Philando Castile by law enforcement, the
Express
decided to give its July 12 issue over to readers. Our hope was to unite and amplify feelings about the tragic and unnecessary deaths of two Black men, and also racial injustice in this country. We were truly humbled when
dozens of individuals emailed us their words and thoughts
.
Now, we've partnered with
KALW 91.7 FM
, the public-radio station of San Francisco, to turn these letters into audio essays.
This week, on the two-year anniversary of Michael Brown's killing by a Ferguson police officer, KALW will air one of these essays every day at 5 p.m. during its "
Crosscurrents
" program. They will also appear on KALW's website; the first essay can be heard
here
 and below:
[embed-1]
What
: "Bay Area Voices on Racial Injustice," a special collaboration between the East Bay Express and KALW 91.7 FM public radio.
When
: Every day during "Crosscurrents" at 5 p.m., or online at KALW.org.