Pardon the self-promotion, but your
Legalization Nation
columnist is becoming a published author, and the book is already doing well!
Beyond Buds: Marijuana Extracts — Hash, Vaping, Dabbing, Edibles and Medicines
 by
Ed Rosenthal
with
David Downs
officially comes out October 18, 2014. You can pre-order it online on
Amazon
or direct from Oakland's
Quick Trading Publishing
.
[jump]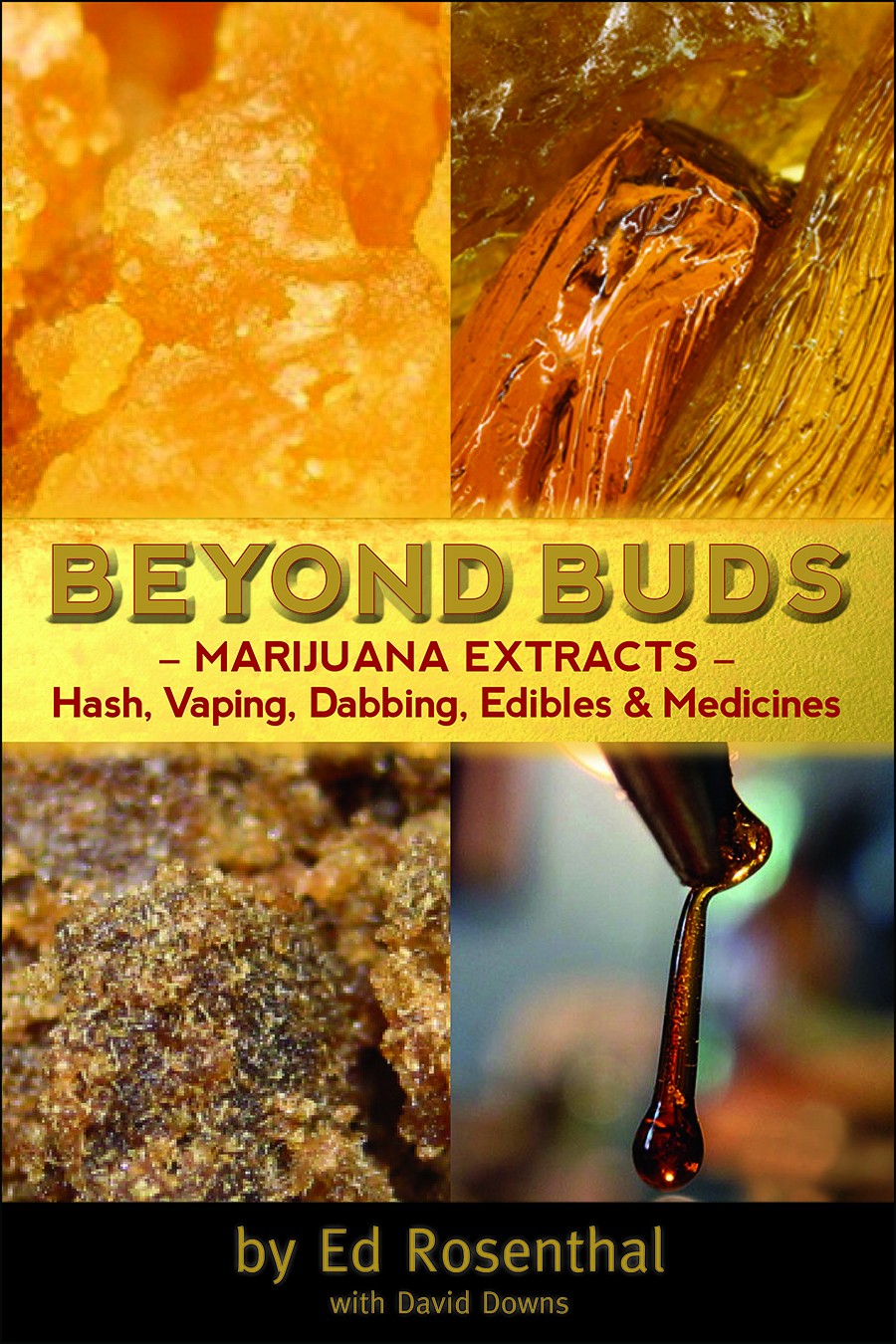 But you might have to wait a bit, because QT reports that early pre-sale orders have eclipsed our small print run, and the book is heading into its second run.
Beyond Buds
 updates Ed Rosenthal's 2006 book
Marijuana Gold: Trash to Stash
, which covered early vaporizers and how to make marijuana concentrates and infusions.
Rosenthal is a master cultivator, cannabis icon, and Oakland resident who wrote about growing for
High Times
, and was federally prosecuted for growing medical cannabis for the city of Oakland.
In this book update, Rosenthal tapped
Legalization Nation
's to go out and review the best vaporizers in the world, as well as survey the worlds of dabbing and modern hash-making.
We traveled the state taking notes and photos and talked to technicians across the country to understand how modern extraction works, from ice water hash, to dry ice, to solvent, and CO2 supercritical extraction. As more and more people switch from flowers to vaping cannabis extract, it's an incredibly timely, informative reference book
Beyond Buds
will throw a Book Launch Party and Green Aid Fundraiser at
Cloud 9 in Berkeley
 on November 8 and 8 p.m.