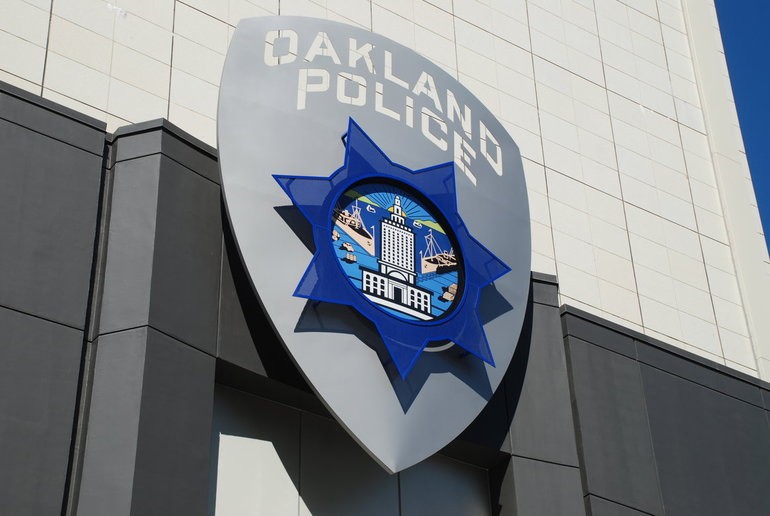 Stories you shouldn't miss for Oct. 22, 2018:
1. The Oakland Police Department
has been asking recruits if they were victims of sexual assault
since 2011 — a practice that some legal experts said was unlawful and discriminatory and likely dissuaded female candidates from applying to the department, reports Kimberly Veklerov of the
San Francisco Chronicle
$. In response to the
Chronicle
's story, Mayor Libby Schaaf announced that
she was ordering OPD to stop the controversial practice
. OPD claimed that the department would not turn down a recruit who was a sexual assault survivor, but the agency has long had trouble hiring female police officers.
2. The Alameda County District Attorney's Office
cleared ex-Alameda City Manager Jill Keimach of illegal wrongdoing
for secretly recording two councilmembers during a private meeting last year, reports David DeBolt of the
East Bay Times
$. The DA's office also cleared councilmembers Malia Vella and Jim Oddie, whom Keimach had claimed she needed to record because she thought they would illegally try to coerce her into hiring a particular candidate for fire chief.
3. The Bay Area
created six times as many jobs as housing units from 2010 to 2015
, an extreme imbalance that fueled the region's housing crisis, reports Louis Hansen of the
Mercury News
$, citing a study from Silicon Valley Leadership Group and Silicon Valley Community Foundation. The region is also "expected to open 18.2 million square feet of office space in 2018 — tops in the nation and more than New York City and Dallas combined — while home, condo and apartment building has grown only modestly."
4. Embattled Oakland Councilmember Desley Brooks, who is facing a tough reelection fight,
has been missing in action for the past month
, skipping council meetings and political debates and forums, reports Otis R. Taylor Jr. of the
San Francisco Chronicle
$. Attorneys for ex-Black Panther Elaine Brown, who was assaulted by Brooks, have been trying to serve the councilmember with legal papers. Brooks says she's been taking care of a sick family member.
5. President Donald Trump is siding with Big Agribusiness in the San Joaquin Valley over the environment, ordering federal officials to slash regulations in order
to send more Northern California river water to the south
, reports Dale Kasler of the
Sacramento Bee
$.
6. California's unemployment rate fell to a record-low 4.1 percent in September, and it was even lower in the Bay Area, where it was
below 3 percent
in eight of the region's nine counties, reports Kathleen Pender of the
San Francisco Chronicle
.
$ = news stories that may require payment to read.