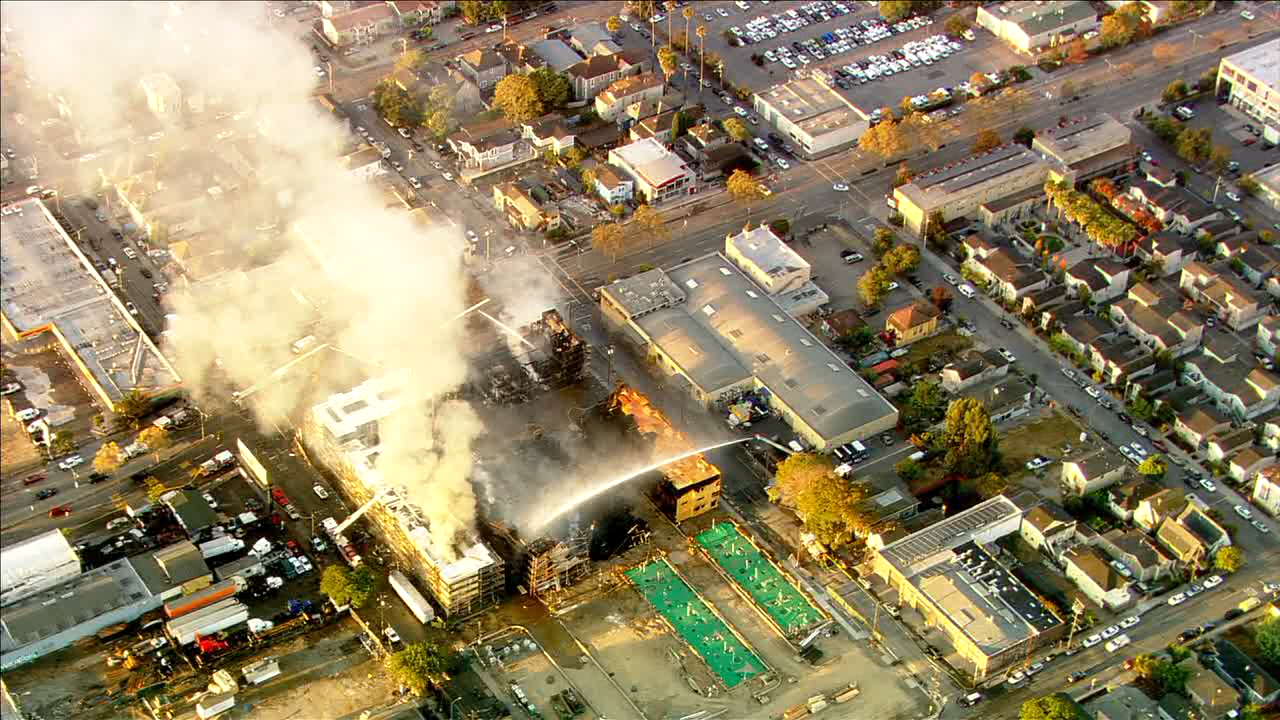 Stories you shouldn't miss for Oct. 23, 2018:
1. A massive, five-alarm fire early this morning
destroyed a West Oakland eco-friendly housing project
that was nearing completion, KTVU reports. The big blaze at West Grand Avenue and Filbert Street broke out at about 2 a.m. at a townhouse project owned by City Ventures. It was at least the fifth large fire to destroy a housing project under construction in Oakland and Emeryville in the past two years. Today's fire, the cause of which is still under investigation, was so large that embers from the blaze ignited other small structure fires nearby. In addition, firefighters were dispatched to another incident at a housing project under construction at 36th and Peralta streets this morning.
2. A San Francisco judge
lowered the big damages award against Monsanto
from $289 million to $78.5 million in a case involving a schools groundkeeper who contracted cancer after using the weedkiller Roundup for years, the
San Francisco Chronicle
$ reports. The judge, however, allowed the verdict against Monsanto to stand.
3. With the Northern California Dungeness crab season just weeks away, scientists
have found elevated levels of the neurotoxin domoic acid in five crabs in Humboldt County
, reports Tara Duggan of the
San Francisco Chronicle
$. However, crabs in "the San Francisco, Half Moon Bay, Monterey, and Morro Bay regions were clean in this round of tests." Domoic acid, which is caused by a toxic algae blooms created by warm ocean waters, forced the delay or closure of previous crab seasons in the Bay Area.
4. Many University of California workers in the Bay Area and throughout the state
went on a three-day strike today
"to protest the university's practice of outsourcing jobs to contract companies," reports Ali Tadayon of the
San Francisco Chronicle
$. Leaders of the American Federation of State, County and Municipal Employees union called the strike.
5. And Latham Square, a historic building in downtown Oakland, sold again —
for 400 percent higher than it did four years ago
— in yet another deal highlighting the city's red-hot commercial real estate market, reports Blanca Torres of the
San Francisco Business Times
$.
$ = news stories that may require payment to read.