Stories you shouldn't miss:
1. The State Water Resources Control Board issued
revised regulations that target communities that have failed to adequately slash water use during the drought
, the
Mercury News
$ reports. The new regulations also ease water cutback requirements for areas that have already been conserving water. For example, the state relaxed the cutback mandate for East Bay MUD from 20 percent to 18 percent. The Contra Costa Water District, by contrast, must slash water use by 28 percent, rather than the previous mandate of 25 percent.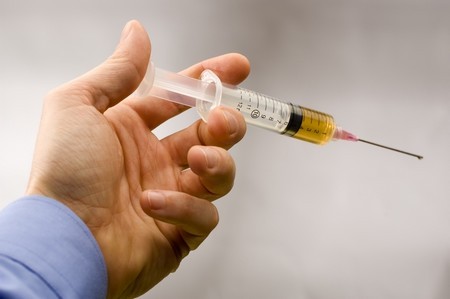 2. Legal experts say the arguments made by members of anti-vaxx movement in opposition to a proposed law that would eliminate the personal belief exemption in California
won't stand up in court
, the
Mercury News
$ reports. Anti-vaxxers have contended that the law, which would require students of public and private schools to be vaccinated unless they have a medical waiver, would deprive their children of the constitutional right to a public education. But legal experts say the state has the legal right to protect the health of the rest of the student population from those who choose not to be vaccinated.
[jump]
3. The
Mercury News
editorial board has joined the growing list of people and organizations that are calling on Governor Jerry Brown
to abandon his $25 billion plan to build two giant water tunnels
underneath the delta. The newspaper called Brown's plan dead in the water.
4. Liberal cities in the United States tend to have the
steepest division of wealth between rich and poor
, the
SacBee
$ reports, citing a Brookings Institute study. San Francisco has the second widest income gap in the nation among large cities. Oakland ranks twelfth.
5. State Attorney General Kamala Harris announced that law enforcement agents of the California Department of Justice
will wear body cameras
, the
SacBee
$ reports. The state DOJ will become the first statewide agency to use body cameras that record interactions with the public.
6. And KPFA radio host and producer Wesley Burton
was killed
over the weekend in a hit-and-run crash in North Oakland, the
Trib
$ reports.