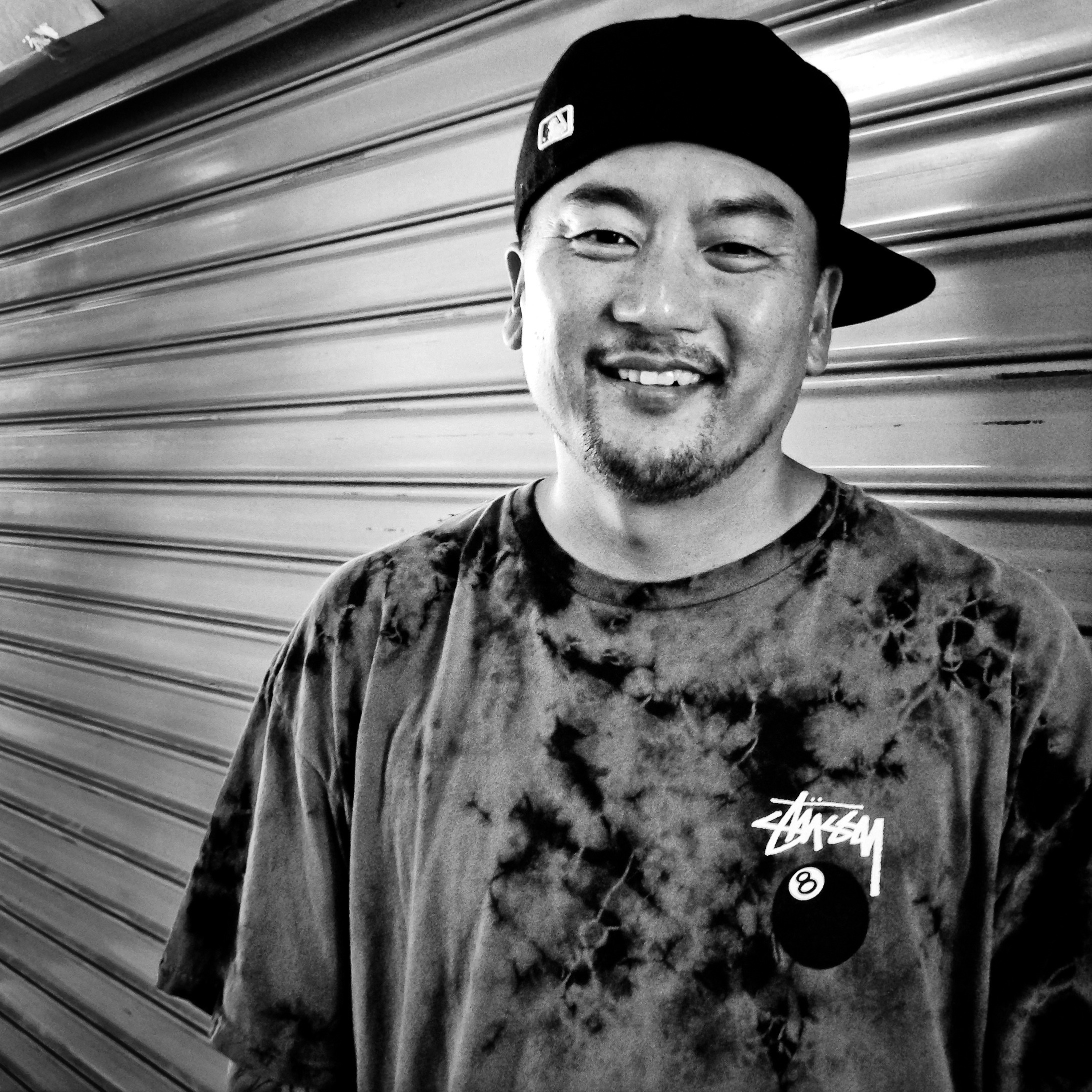 The most exciting initiative to come out of Copenhagen from this year's
MAD Symposium
, an annual gathering of some of the world's most prominent chefs and food cognoscenti, will set down roots in the Bay Area. Roy Choi (whose Los Angeles-based
Kogi
food trucks spawned an entire generation of fusion-taco entrepreneurs) and Daniel Patterson (whose Bay Area restaurant empire includes Oakland's Haven, Ume, and Plum Bar) are joining forces to open Loco'l, a fast-food chain that will target so-called "food deserts" — low-income neighborhoods with few healthy dining options — in California and beyond.
The chefs' ambition? To serve healthy, delicious fast food — everything from burgers and tacos to rice bowls — for just $2 to $6 per item. The nascent chain, whose name is a play on "
loco
" (i.e., crazy) and "local," will open its first location in San Francisco's Tenderloin district next year,
The Chronicle
reports.
[jump] When reached by phone, Choi told What the Fork that a branch of Loco'l in Oakland, whose food disparities are well documented, will also be in the works — perhaps before the paint has dried at San Francisco's pilot location. Indeed, Choi said he'd originally hoped to launch the project in Oakland. He and Patterson ended up deciding that San Francisco might be stronger from an initial funding and resource-culling standpoint, but Choi expects the first Oakland location to open shortly after, or perhaps even concurrent with, the Tenderloin spot.
While the two chefs have yet to decide which Oakland neighborhood would be the best fit, Choi said the general idea is to pick areas where a lot of people live, but where a McDonald's or Taco Bell might be the only food option. "And it's not just inner city communities. It's also our inner suburbs," Choi added. "Pleasanton has probably some of the worst food on earth."
Ultimately, Loco'l will succeed or fail based on the efforts of the two restaurateurs who are spearheading the project: Patterson — the cerebral, innovative chef — and Choi, who describes himself as the "wild card." In truth, what Choi provides is a certain street cred to the venture. After all, his cookbook memoir,
L.A. Son
, features fewer recipes for haute cuisine than for things like bacon-wrapped hot dogs and cheesy instant ramen. Perhaps most importantly, Choi
likes
fast food. He'll talk with passion about peeling the skin off the fried chicken at KFC to construct little biscuit sandwiches topped with coleslaw that he's spiked with hot sauce. He said he understands, deeply, why the food at those chains is so addictive.
Choi explained that the last thing he wants is to create a cultural rift — a sense that a bunch of Michelin-starred chefs are descending down from on high to tell poor people what to eat and how to spend their money: "I don't want anyone to give a shit one way or another when they walk into [Loco'l]. I want them to look at it like a KFC or a Mickey D's."
His hope is that once customers eat the food at Loco'l, they'll taste — and feel — the difference. According to Choi, the only problem with fast food is that the corporations who run those chains have lost their way when it comes to their standards for how livestock is raised and how produce is grown.
"My dream is not to eradicate the world of McDonald's and Burger King," Choi said. Instead, he wants his restaurants to serve as an example for the fast-food industry, so that over time those businesses would adopt some of Loco'l's practices and "start reversing a lot of the ills that they created."
Of course, when you read
early details about Loco'l's proposed menu
, which will feature, among other gourmet touches, seasonal produce and a 24-hour fermented koji burger bun designed by Tartine Bakery's Chad Robertson, the million-dollar question that comes to mind is: How can it be financially sustainable to sell this food at prices that rival McDonald's?
Part of it will involve pulling favors, pure and simple. Choi and Patterson both have solid reputations, and extensive connections, among farmers and purveyors and in the food community at large — particularly among the kinds of talented, forward-thinking chefs who attend MAD each year. As Choi put it, "You motherfuckers are either with us or not."
The rest will be a matter of science and innovation. Already, Patterson has developed a burger patty that is only 60- to 70-percent beef. The remainder is made up of grain and tofu (for a healthier, more cost-efficient product) — yet, according to Choi, the flavor is indistinguishable from an all-beef patty.
With chefs as sharp as Patterson, Choi, and Robertson — and whoever else they can recruit — putting in hours in the lab, Choi said, "[We] at least have a pretty good shot of figuring this out."