The Drug Policy Alliance is sounding the
alarm
today that House Republicans are moving to continue marijuana prohibition in the nation's capital.
Washington, DC residents voted overwhelmingly in favor of replacing failed cannabis prohibition with a system of taxing and regulating the popular psychoactive botanical.
But Kentucky Congressmember Hal Roger, chair of the House Appropriations Committee, and Maryland Congressmember Andy Harris, the amendment's sponsor, are moving to defund DC legalization with a rider on a must-pass funding bill.
[jump]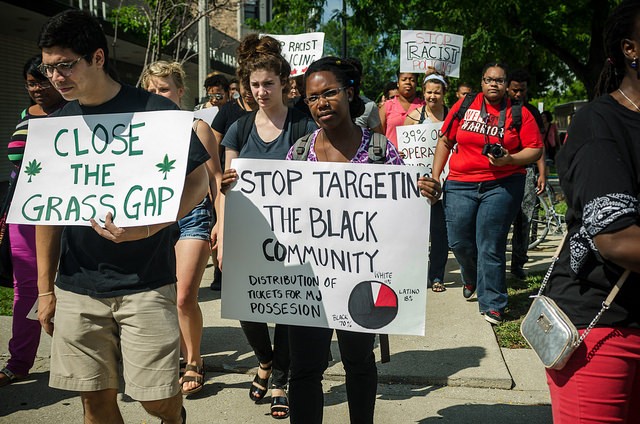 The DPA claims that Democrats are ready to cave to the GOP on the issue and perpetuate the harassment and marginalization of people of color over marijuana. An ACLU
report
last year found that "in Iowa, Minnesota, Illinois, and the District of Columbia, Blacks are almost eight times more likely to be arrested for marijuana possession than whites," even though both groups use the drug at the same rate.
"In light of recent events in Ferguson and New York, it is particularly disturbing that Congress would choose to overturn the will of the voters in a majority black city," stated Dr. Malik Burnett, Policy Manager at Drug Policy Alliance and Vice-Chair of the D.C. Cannabis Campaign, which was responsible for the passage of Initiative 71. "D.C. voters chose to reform their marijuana laws, which have a direct impact on how communities of color interact with police. Congress is poised to undermine that."
Congressmember Harris said he wants to continue cannabis prohibition to ensure teenagers picked up for pot are streamlined into the criminal justice system, which include drug courts.
Cannabis is "potent stuff," he
told
the
Washington Post
. "It's poison to a teenager's brain."
A super-majority of Americans want the federal government to keep its hands off state-level legalization, a December 
poll
found.