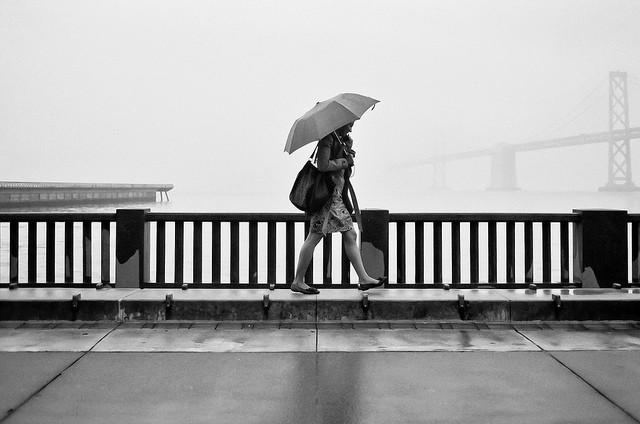 Strap on your rain boots, Bay Area, because a powerful storm is heading our way. Described by some as the "storm of the decade," the
National Weather Service
is predicting up to eight inches of rain starting on Wednesday night and lasting potentially to Saturday, with sustained winds from 50 miles per hour in the flat lands to 74 miles per hour in hills above 2500 feet.
See Also:
Rainwater Collective
California Water Officials Made the Drought Worse 
[jump] The NWS issued a storm warning Monday, with possible flash floods, widespread power outages, mudslides, major tree damage, poor driving conditions, and generally a crappy work commute.
Residents can prepare for the storm by clearing any storm drains and gutters around their homes that might get clogged and flood, as well as to stock up on power outage supplies such as flash lights, generators, batteries, tarps, and sandbags.
And though it seems obvious, the NWS asks that you please not surf during the storm, as waves may reach up to twenty feet, and well, you are not in Keanu Reeves in
Point Break
.
You can keep abreast of the storm by following @
NWSBayArea
on Twitter, or you know, looking out of a window.
Stay safe, East Bay.