Stories you shouldn't miss:
1. California regulators adopted a landmark green-energy storage mandate that promises to boost renewable energy use in the state during the next decade, the Mercury News reports. The first-in-the-nation rules, adopted by the California Public Utilities Commission, require PG&E and the state's two other major utility to buy 1.3 billion gigawatts of green-energy storage by 2020. Green-energy storage, such as giant batteries, is viewed by many experts as the key to the expanded use of solar and wind power. Currently, the amount of solar and wind power generated in the state is limited by our ability to store it for use when we actually need it.
[jump]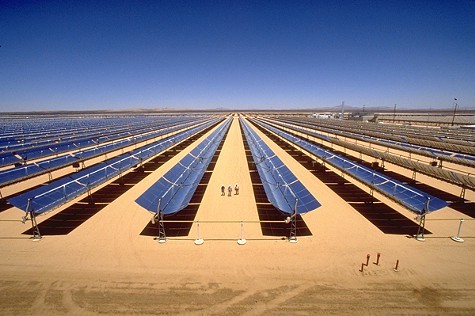 2. The Bay Area's scorching hot housing market cooled slightly last month, with median home prices dipping by an average of 1.9 percent compared to August, the Chron reports. However, home prices were still 23.5 percent higher than September 2012. There were a number of factors for why prices eased last month — including higher interest rates and more homes on the market.
3. The BART strike got underway this morning — and it may last for some time. Talks collapsed yesterday when BART management demanded a change in work rules for employees, and then refused a union offer to put the issue in front of an independent arbitrator. The two sides had already agreed on wages, health care, pensions, and other issues. There are no new talks scheduled and it's unclear when the two sides will return to the bargaining table.
4. The fourth bore of the Caldecott tunnel is scheduled to open on November 16 — weather permitting, the Chron reports. The construction project, which has taken four years to complete and has cost $417 million, will make it easier for workers to commute to central Contra Costa County.
5. And prosecutors filed murder charges against the ex-boyfriend of Oakland federal investigator Sandra Coke, whose body was found in August in Vacaville. The accused, Randy Alana of Oakland, had previous convictions for voluntary manslaughter, rape, and other sexual assault crimes.