BART unions plan to go on strike tonight after negotiations unraveled today with management over workplace rules. One of the unions, ATU, tweeted this afternoon that it had reached a deal with the transit agency on wages, healthcare, and pensions, but that management insisted on changing work rules of BART workers or it would not agree to a deal. Federal mediator George Cohen, who had been credited with brokering substantial progress during negotiations this week, then announced that he had given up, and said he was heading home to Washington DC.
[jump]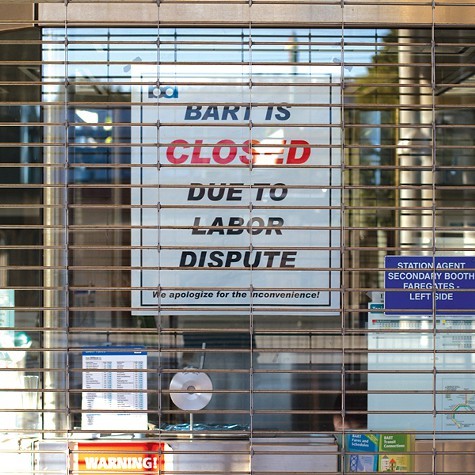 "After unions make concessions on economic issues, @SFBART moves goal posts & wants to strip workplace rules. Just crazy," tweeted Steve Smith of the California Labor Federation.
BART unions had offered to put their dispute over workplace rules in front of an independent arbitrator, but management refused.