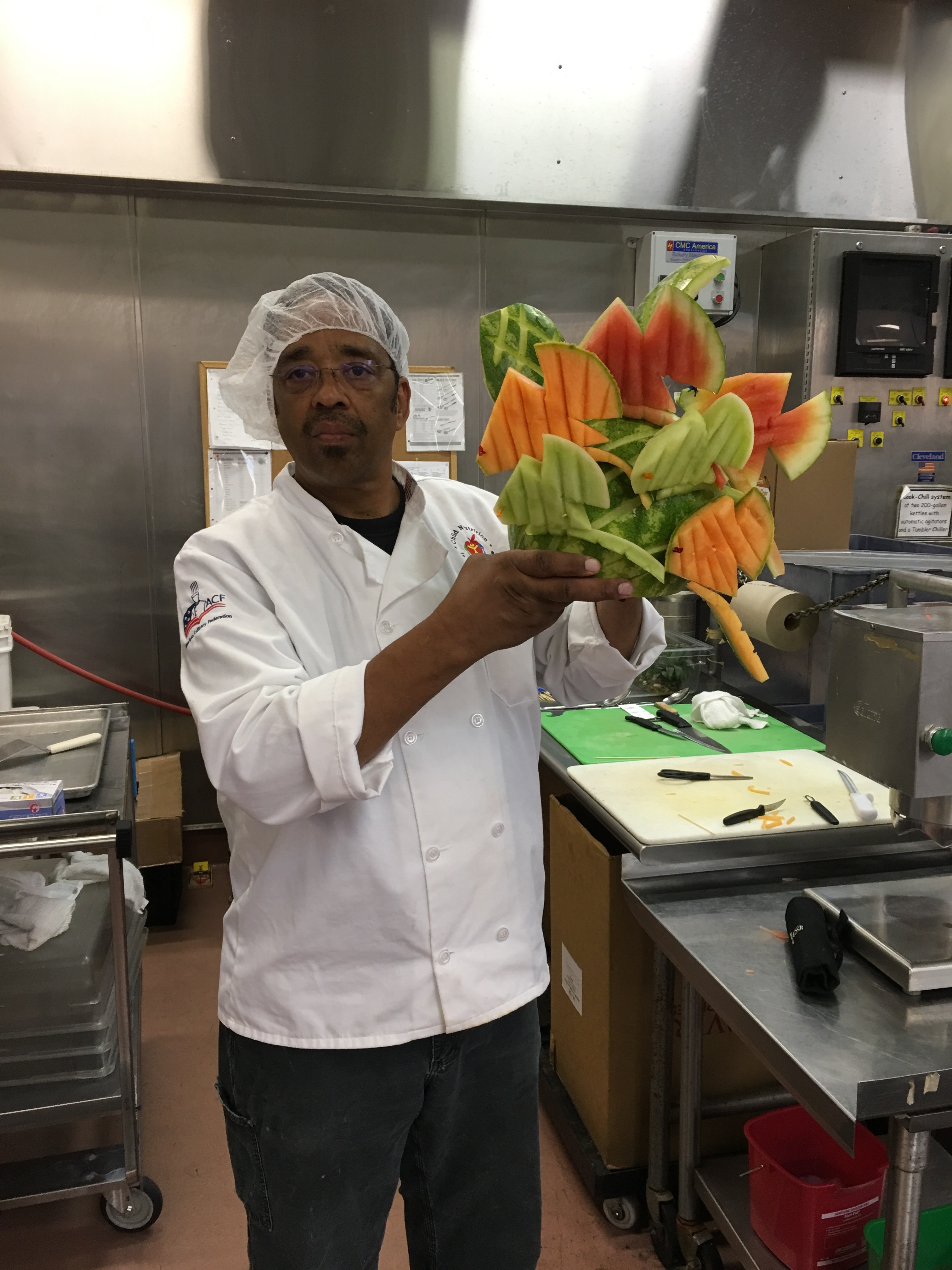 Food Handlers Cafe (1260 Rumrill Blvd., San Pablo), a new
restaurant just outside Richmond, mixes classic Southern cooking with a unique
business model. Most diners probably won't look past the extremely affordable
American breakfast spreads, barbecue platters, and burgers — the price point is
about $8.50 per person — but in the kitchen, class is in session.
Restaurant workers all need to take a ServSafe food handlers course, and managers need to pass a 90-question exam on food safety. Rauch Grant launched Food Handlers Cafe so he could teach eight-hour, ServSafe-approved courses for hopeful managers in a realistic setting instead of a sterile room. "They learn in the live kitchen," Grant said.
Grant has cooked in San Francisco hotels and served as the food production supervisor for the West Contra Costa Unified School District for about a decade. He has also operated a Servsafe online course and exam under the name Food Handlers Cafe, but combining it with a brick-and-mortar has been a longtime goal.