There's a strong case to be made that the East Bay is as good a place to eat and drink as anywhere in the country. It should come as no surprise, then, that it's also home to a treasure trove of food gifts. Here are some of my favorites, arranged roughly in order of cost.
Sosu Barrel-Aged Sriracha
$10–$36
If you come from a certain kind of pho-slurping or rice bowl-devouring family of East Asian persuasion, you probably go through bottles of the red-chili sauce known as sriracha the way folks in the American heartland guzzle ketchup. In much of the United States, sriracha is synonymous with the Huy Fong "rooster" brand, which, delicious though it may be, is loaded with preservatives. But for the past few years, Oakland-based Sosu has been one of the companies spearheading an artisanal sriracha movement — first with its flagship Srirachup (a sriracha-ketchup hybrid) and now with its new Barrel-Aged Sriracha, which, at $10 a bottle, would make a tasty stocking stuffer for any hot sauce connoisseur. Made with just four ingredients (red chili peppers, garlic, brown sugar, and sea salt) and fermented for a month in oak whiskey barrels, the Sosu sriracha is brighter-tasting and has a mellower tingle of heat compared to most of the popular commercial brands. For the heavy sriracha user, consider a four-pack ($36) or, if it hasn't sold out online by the time this article goes to press, a Sriracha Lover's Gift Set that also includes the Srirachup and two limited-edition items you won't find in any store: a Louisiana-style barrel-aged hot sauce and a spice rub modeled after the kind used to season Northern Chinese lamb skewers.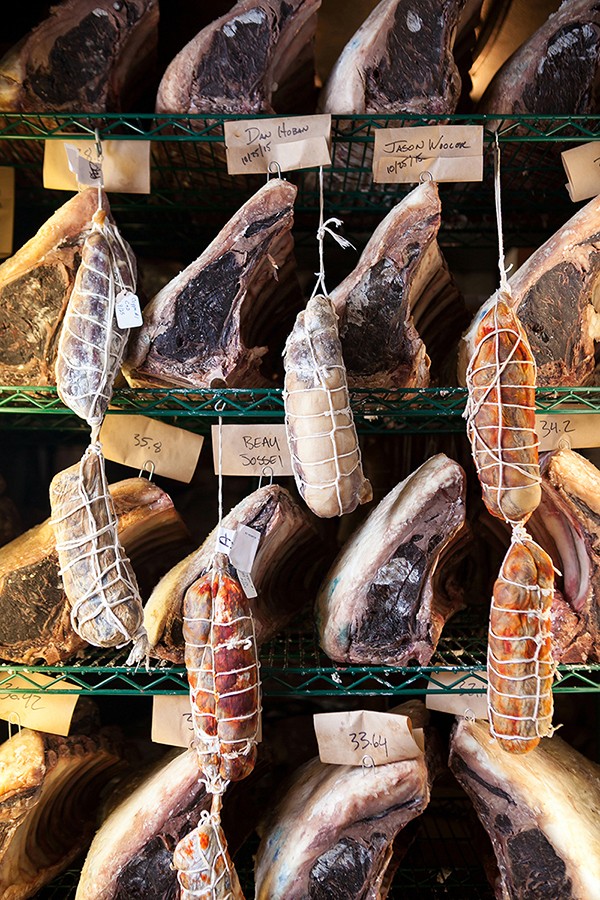 Hopsy Gift Card
$17-plus
The proprietors of this highly-anticipated business — which aims to be the first growler delivery service in the country, bringing draft beer from Bay Area craft breweries straight to customers' doorsteps — say they expect to be up and running by the end of November. I imagine any beer lover would appreciate a Hopsy gift card, which co-founder Sebastien Tron said will be available in any denomination. According to Tron, most growlers will be priced in the $12–$16 range, with a $4.99 flat delivery fee (waived with purchases of four growlers or more), so $17 seems like the minimum you'd want to put on a card. Give a $50 gift card, and your lucky recipient will be all but ready to throw a big beer bash.      
Hopsy, 1137 Solano Ave., Ste. 101, Albany, Hopsy.Beer
Haku Shoyu
$22–$24
If you're looking to pick out a tasteful, distinctive gift at any time of year, it's hard to beat Umami Mart, Old Oakland's uber-fashionable repository for all things Japanese. For those who want to buy something special, but not overly expensive, for the food-obsessed person in their life, co-owner Kayoko Akabori recommends one of these high-quality shoyus, or soy sauces, from Kyoto. Each one has a distinctive flavor profile: The smoked shoyu ($22) is earthy and full of umami and is particularly good for marinating beef. The slightly sweet shoyu aged in whiskey barrels made of mizanara wood ($23) makes an excellent dipping sauce for sashimi. And the cherry blossom shoyu ($24) has a delicate flavor that's good with steamed fish. According to Akabori, the cherry blossom version makes for an especially beautiful gift: There are preserved cherry blossoms floating inside the bottle.
Umami Mart, 815 Broadway, Oakland, 510-250-9559, UmamiMart.com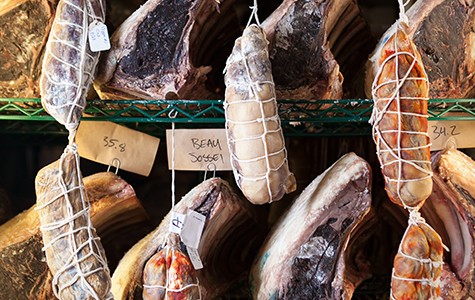 Tamales from Cosecha
$24
In Mexico, Christmas wouldn't be Christmas without tamales — the cornhusk- or banana leaf-wrapped bundles of steamed masa that devotees open up with as much joyous anticipation as they have for any gift sitting under the tree. Starting after Thanksgiving, Cosecha, one of Oakland's most beloved Mexican restaurants, will sell perfectly gift-worthy packages of tamales on a to-go basis — $24 for a dozen, available in two flavors: braised pork with red chili and rajas con queso (roasted poblano chilies and cheese). On weekends, customers at the restaurant will also be able to enjoy the tamales as part of a $13 holiday dinner plate.
Cosecha, 907 Washington St., Oakland, 510-452-5900, CosechaCafe.com
Sweet Pretzels from Salt Point Pretzel Company
$24
I got hooked on this West Oakland startup's delicious Bavarian-style soft pretzels when I tried them at the Uptown brewpub Drake's Dealership, so I was happy to learn that proprietor Michaela Campbell is selling sweet, caramel-stuffed, chocolate-drizzled pretzels as a holiday special — $25 for a gift box of four, available through the end of the year. You can place an order by emailing [email protected] at least 48 hours in advance and arrange for pickup either at Campbell's West Oakland kitchen or a local retail location that she will soon determine.   
Salt Point Pretzel Company, 2121 Peralta St., Oakland.
DIY Food Kits from Preserved
$25–$40
For the mildly ambitious home cook in your life who'd like to start stocking his or her pantry for the winter, consider one of the food-preservation kits from Preserved, a backyard pop-up shop in Oakland that sells DIY food supplies. Of particular interest are the Cultured Pickling Kit ($25) — which includes a fermenting jar, an airlock lid, and recipes for an assortment of sauerkrauts and kimchis — and the Vinegar Starter Kit ($30), which comes with everything you need to make your own red wine vinegar, white wine vinegar, and malt vinegar.
Preserved, 4200 Piedmont Ave. #2, Oakland, 510-594-2288, PreservedGoods.com
Sake Gumi Subscription
$174–$900
Just about every serious wine shop will offer a bottle-of-the-month club of some sort, but to my knowledge, the Bay Area's only curated sake subscription service is based right here in Oakland. Gift subscriptions to Umami Mart's recently-launched Sake Gumi (i.e. sake club) are available at six- or twelve-month intervals, and at two different price points. The $29-a-month introductory level buys two small (ten-ounce) bottles of sake each month and, according to Akabori, makes for an especially good way for the sake newcomer to educate him- or herself on the basics of the fermented rice beverage. Each month's sakes are thoughtfully selected by Umami Mart co-owner Yoko Kumano — a certified sake expert — and always come with tasting notes that might explain, among other things, what foods a particular sake might go well with, or whether it's best consumed cold or warm. Meanwhile, if you're flush with cash and really want to impress the booze connoisseur in your life, the $75-a-month level is the way to go, as each installment includes two 24-ounce bottles of rare, expensive sakes, many of which you'd be hard-pressed to find in a store. As an added bonus, membership in Umami Mart's Sake Gumi comes with a built-in community of sake enthusiasts who come together every few months for a special tasting or a field trip to a local brewery.
Umami Mart, 815 Broadway, Oakland, 510-250-9559, UmamiMart.com
Bay Grape Holiday Mixed Case
$289
Bay Grape, one of the East Bay's friendliest and most consistently excellent wine shops, has once again put together a steeply discounted case of wines for the holidays that promises "one perfect bottle for every occasion," whether it be a Riesling that goes well with everything on the traditional Thanksgiving table or a genuine-article champagne for New Year's. Gifting all twelve bottles to your favorite wine enthusiast is a surefire way to profess your love, but I like the idea of buying the case for yourself and divvying it out a bottle or two at a time, thus taking care of a big chunk of your holiday shopping all at once — or at least making sure you'll never show up at a party empty-handed. If you go this route, it'd be silly not to reserve a couple of the choicest bottles. Bay Grape co-owner Stevie Stacionis says she's especially enamored with the Stoka Teran — a Slovenian red she describes as "bloody, brambly, and intense, yet not so big that you need a meal with it." And she loves the Andre Bonhomme white Burgundy, a citrusy wine she says is her go-to for taking the edge off the holidays.
Bay Grape, 376 Grand Ave., Oakland, 510-686-3615, BayGrapeWine.com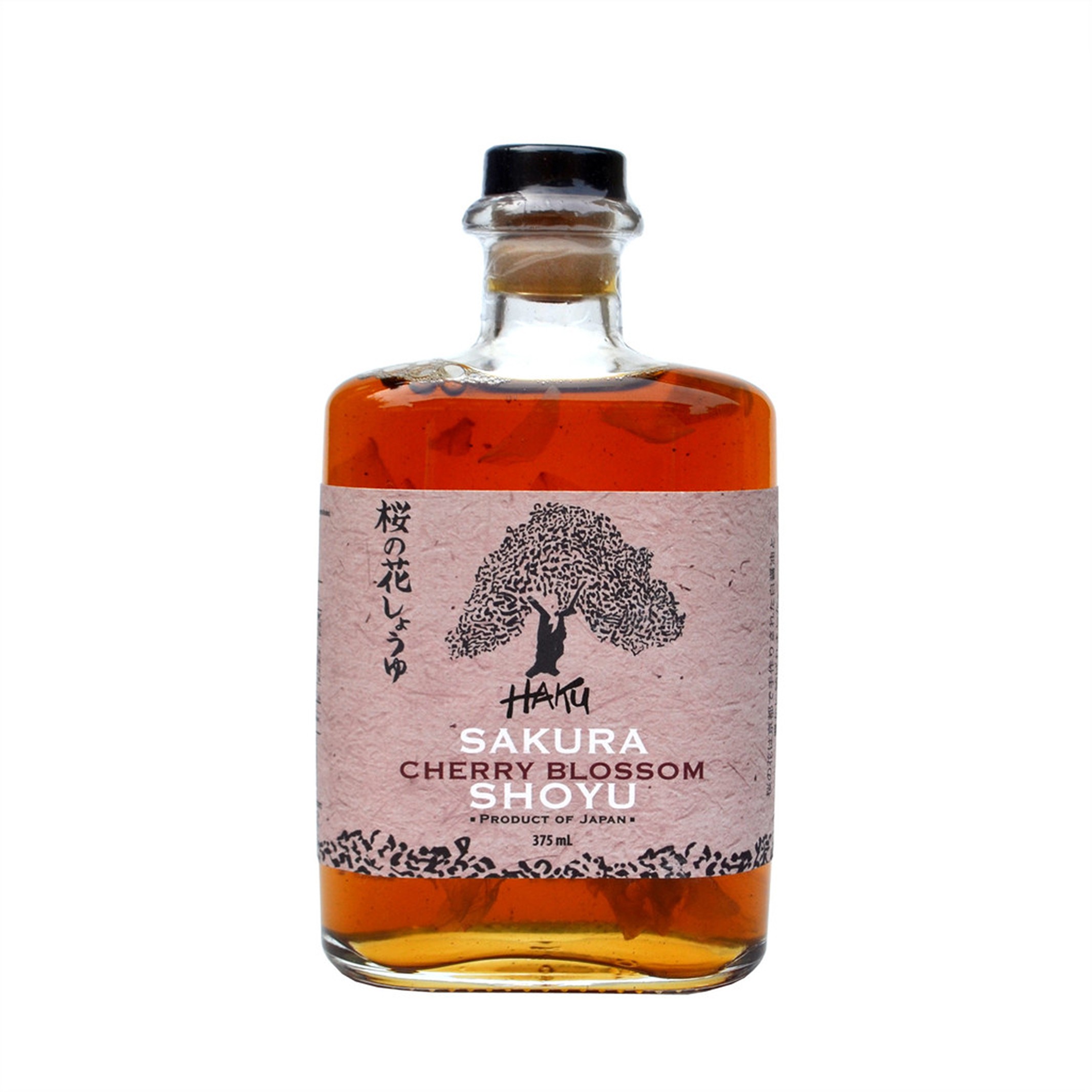 Baron's Meats Whole Dry-Aged Beef Rib
$500
Finally, we come to the most baller food gift of all, at least if your intended recipient is the kind of beef lover who salivates, like Pavlov's dogs, at the very mention of the words "dry-aged steak." In Alameda, Baron's Meat & Poultry offers a unique service: For the rather reasonable price of $13.99 a pound, or about $500 total, you can lay claim to a 30- to 35-pound slab of Niman Ranch beef ribs — the much-coveted cut butchers refer to as the "107 Rib." For no extra charge, the butcher shop will dry-age the beef for at least six weeks, after which Baron's will store it for you for as long as it takes you to eat it, one glorious, cut-to-order, dry-aged ribeye steak at a time — or, if you prefer, an entire prime rib roast all at once. For the holidays, Baron's owner Dave Samiljan already has about 2,000 pounds' worth of these ribs hanging in the butcher shop's temperature-controlled dry-aging case, which means that if you buy one of them now, it will be ready just in time for Christmas. If the $500 price tag is too daunting, you can always stop by Baron's to buy a single steak, or split the entire 107 Rib with a couple of your carnivorous friends. Come to think of it, that's a food gift you might just want to consider getting for yourself.
Baron's Meat & Poultry, 1650 Park St., Alameda, 510-864-1915, BaronsMeats.com