At the new luxury hotel on the corner of 4th and Fallon streets in Oakland's Jack London district, guests can get coconut oil hair treatments, order room service, or watch the latest episode of Keeping Up with The Kardashians on flatscreen televisions. The hotel also has an indoor pool and large rooms with skylights where guests can mingle and make new friends. At quick glance, the lobby and suites look like they would fit right in at any normal five-star hotel. But Wag Hotels Oakland is anything but normal. For starters, all the guests are dogs and cats.
Wag Hotels is one of a growing number of upscale kennels in the East Bay that strive to treat furry friends less like dogs and more like humans. If you're looking to get out of town this holiday season, Wag Hotels is a great option to give your pets their own special vacation at the same time. And if you'd prefer to keep the family together for holiday trips, we've also got some great recommendations for dog-friendly getaways near the Bay Area. Here are our picks for the best vacations you can offer Fido this winter.
Wag Hotels
The "ultra suites" of Wag Hotels Oakland, which opened its doors in September, have the most jaw-dropping features in the facility — the kind of amenities that may make you want to skip your own getaway and switch places with your pet. For $150 a night, dogs get a two-hundred square foot room with a comfy queen-size bed adorned with elegant bedding, along with flatscreen TVs (which owners can program from afar to play their dogs' favorite Netflix shows), a fireplace mantle, handmade treats, peanut butter-filled chew toys, regular room service, bedtime stories from staff, and Skype sessions with their owners. For owners who have separation anxiety, you can also watch your dog 24-7 via the hotel's WagCams, which are web cameras that send live-stream footage of the facility straight to customers' smartphones. If you see that your dog looks cold, for example, you can call the hotel in the middle of the night and immediately have a staff member deliver an extra blanket.
The cheaper options ($50­–$95 per night) are still designed to feel much more homey than the traditional dog boarding set-up. "Everything is a room — not a kennel or cage," general manager Jennifer Duryea told me during a recent tour of the 150-room facility. "We really try to keep in mind the theme of a hotel." Owners who want to give their dogs special services can also buy their pets fur masks ($7), paw pad rubs ($5), hair dye and designs ($20), and many other spa treatments.
39 4th St., Oakland, 510-286-0200, WagHotels.com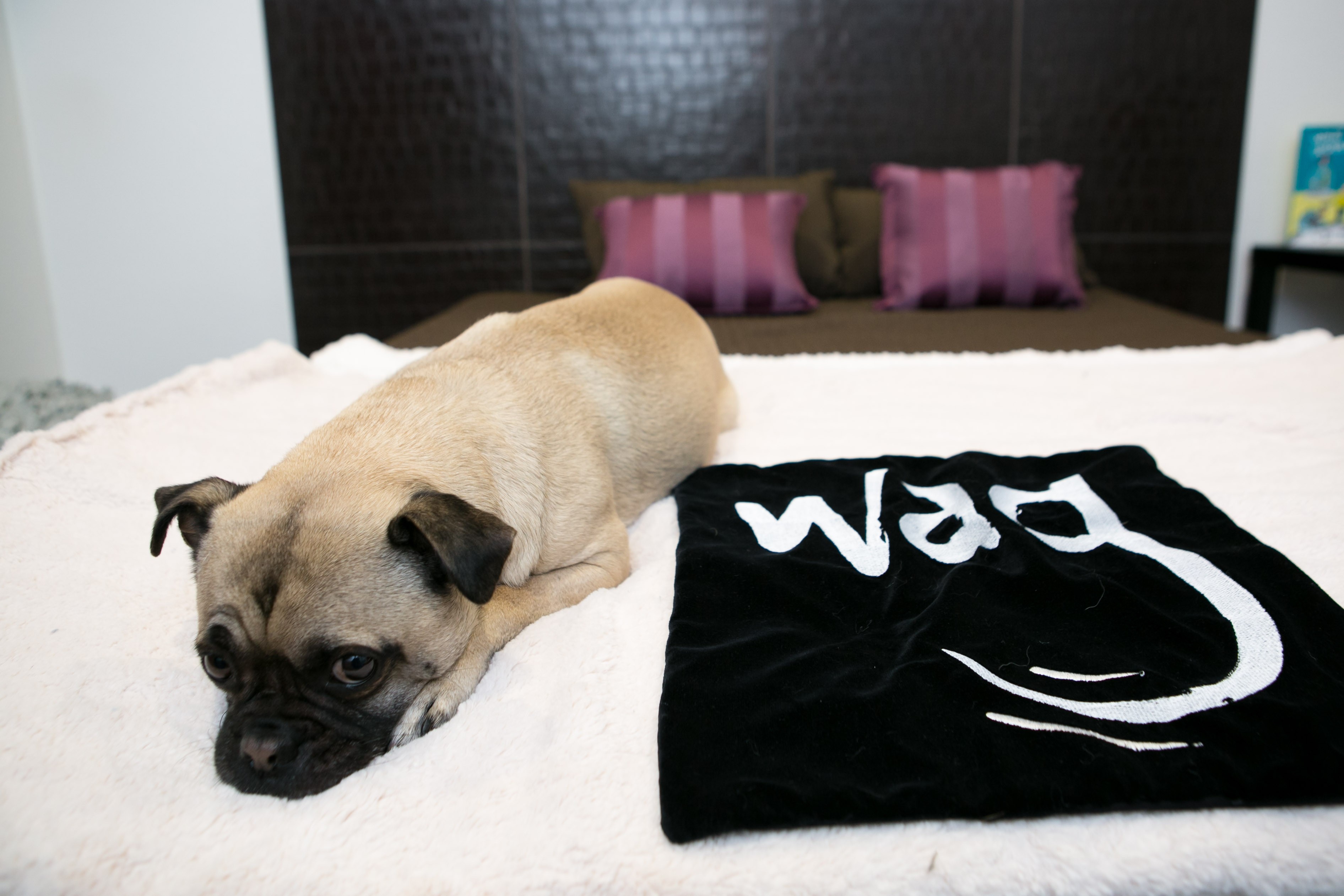 Happy Hound
Now in its twelfth year, Happy Hound in West Oakland is another great daycare option for owners who want to be sure their dogs also get an enjoyable vacation during the holidays. Happy Hound requires first-time boarders to have at least two daycare visits before staying overnight — to ensure that they will be very comfortable in their new environment. "It just makes for a more intimate boarding experience," said Happy Hound owner Suzanne Golter. For the cheaper boarding option of $68 per night, dogs get a "goodnight tuck-in," classical music, an evening cookie, and other amenities. For dogs that don't qualify for group play due to behavior or other issues, Happy Hound offers personal, one-on-one care (for an extra $15).
The $118 "super suite" option offers dogs extensive one-on-one play time and exercise, spa services (including a bath, teeth-brushing, and manicures and pedicures), and the company of a staff member who stays in the executive suite with the guests overnight. Outside of the overnight stays, Happy Hound also offers a wide range of training — short classes for dogs who need a brush-up on manners and much more extensive programming for dogs with special needs.
1695 34th St., Oakland, 510-547-3647, HappyHound.com
Half Moon Bay Inn
If your dog isn't into spa services, and you'd rather give him or her the joy of a vacation with the family, Half Moon Bay Inn is a great pet-friendly option just an hour-drive southwest of Oakland. The fifteen-room boutique inn accommodates dogs in every room — and provides dog bowls, treats, and other amenities to make pets feel extra welcome. With a pet fee of only $25 per stay, the inn is a very affordable option for dog owners who want to be near the beach. Paula Bell, one of the managers, told me there are many dog-friendly restaurants and beaches nearby that make the inn a perfect weekend getaway with your dog.
401 Main St., Half Moon Bay, 650-726-1177, HalfMoonBayInn.com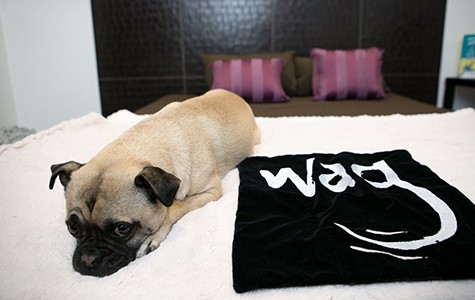 The Stanford Inn
Three hours north of Oakland, the Stanford Inn By The Sea in Mendocino is a great getaway — whether you have a dog or not. It's right by the ocean, guests can ride bikes into town, and there's a ton of great food in the area. In exchange for a $45 pet fee, the inn provides organic treats made of sweet potatoes. The hotel can also provide steamed vegetables for dogs on special diets. Dog beds are available, too. The inn also welcomes a wide variety of pets. In addition to dogs and cats, the inn over the years has hosted iguanas, parrots, a tortoise, and even Vietnamese potbellied-pigs.
44850 Comptche Ukiah Rd., Mendocino, 707-937-5615, StanfordInn.com
H2hotel 
My friends who love wine as much as they love their dogs tell me that dog-friendly wineries have become increasingly popular in recent years. And one of the best local trips they recommend is H2hotel in Healdsburg, especially during the winter when the town square lights up with holiday cheer. The pet fee of $99 per stay at H2hotel is a bit pricier than some other options, but given the hotel's proximity to many dog-friendly wineries, it's definitely worth it.
H2hotel, 219 Healdsburg Ave., Healdsburg, 707-431-2202, H2hotel.com
Monterey Tides
For a daily pet fee of $50 (maximum $100 after two days), you can bring your dog to Monterey Tides, a Joie de Vivre hotel right along the beach of Monterey Bay. The secluded hotel offers a golden sand beach and incredible views of the bay — and is also located very close to Old Fisherman's Wharf in downtown Monterey. Whether you're relaxing on the beach or in the hotel or exploring the local culture, you and your dog are sure to enjoy this getaway from the city.
2600 Sand Dunes Dr., Monterey, 831-394-3321, Jdvhotels.com