Holiday vacations often feel way too short — before you know it, it's the new year and back to the grind. One way to prolong the holiday cheer is to celebrate the season throughout December by attending the many holiday-themed events put on by theater troupes, dance companies, and other arts organizations. The East Bay has no shortage of high-quality holiday productions and outings that you can share with your friends, family members, and out-of-town relatives. From LED light shows to kid-friendly theater productions, here are some of the best local tickets you can purchase for you and your loved ones this winter.
Oakland Ballet Company
$25–$87
If you're looking for a classic holiday experience, you can't go wrong with the Oakland Ballet Company's production of Graham Lustig's The Nutcracker at the Paramount Theatre (2025 Broadway, Oakland) on December 19–20 ($25–87). Buying tickets to the ballet is also a great way to support a number of East Bay arts organizations. In this production, the Oakland Symphony performs Tchaikovsky's score, and the Mt. Eden High School Women's Choir from Hayward sings from the wings of the theater. The ballet company's professional dancers perform alongside more than forty student dancers, ages seven to seventeen, who inhabit the roles of snowballs, mice, soldiers, and candies.
If you want to make the experience extra special for children, the company also hosts "Sweet Dreams" parties after the matinee performances ($15), which give audience members an opportunity to meet characters from the ballet while enjoying refreshments. And an "Encore" reception ($25) following the December 19 performance offers adults a chance to mingle with dancers and staff in an event that features champagne and hors d'oeuvres and desserts from local restaurants.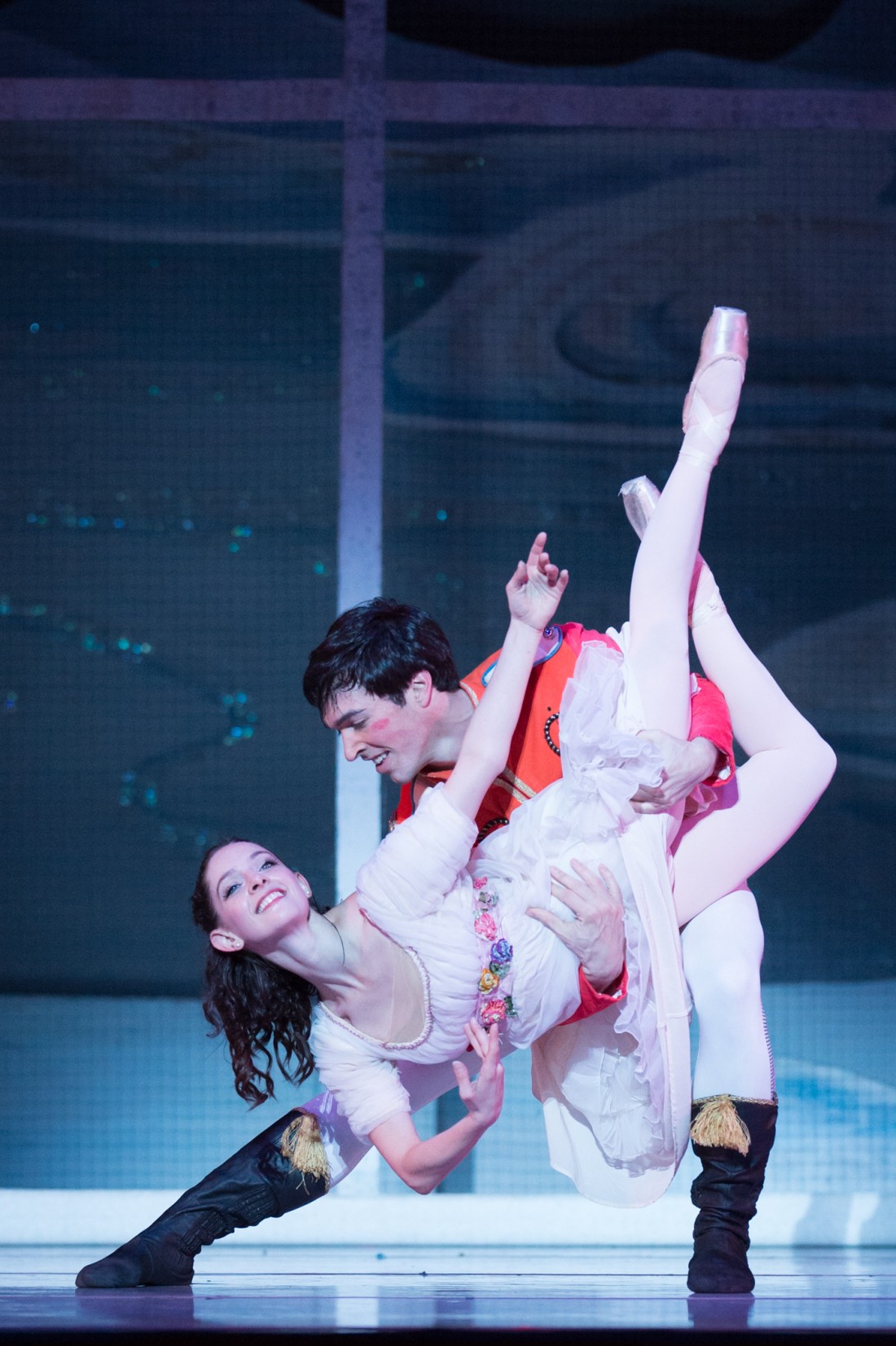 California Revels
$20–$60
In its thirtieth anniversary of Oakland productions, performing arts group California Revels offers another great family-friendly holiday show this winter. This year's Christmas Revels musical production (Dec. 11–20) at the Scottish Rite Theater (1547 Lakeside Dr., Oakland) takes place in Renaissance Venice, with a story centered on a troupe of Commedia dell'arte players hoping to find work at an annual solstice festival and masked ball. Christmas Revels blends traditional music, dance, rituals, and folk plays from a wide variety of cultures — and typically involves audience participation. This year's production will feature a chorus of more than sixty adult and youth singers. If you're searching for a festive, energetic show that can engage kids and parents alike, Christmas Revels won't disappoint.
Oakland Interfaith Gospel Choir
$13–$43
Also celebrating a thirtieth anniversary this year, the Oakland Interfaith Gospel Choir's annual holiday concert is sure to attract large crowds to the Paramount Theatre on December 5. That's partly due to the fact that this year, the choir is bringing actor and Bay Area native Danny Glover on board as a guest host. This past year has been a monumental one for the Oakland Interfaith Gospel Choir, which expanded its profile overseas with a tour across Europe. Building on the momentum of its sold-out shows abroad, this year's holiday concert is likely to be one of the choir's biggest. The performance features the organization's alumni choir, community choir, and youth choir. It also features performances by two acclaimed American Sign Language interpreters. Even if you don't consider yourself religious, it would be difficult not to find this diverse choir's gospel music uplifting and joyful.

The Oakland Zoo
$7–$8
The Oakland Zoo (9777 Golf Links Road) has some of the best East Bay holiday events for kids and families who don't want to sit through performances. For the annual ZooLights event (Dec. 4–Jan. 3, $7–8), the zoo places hundreds of thousands of sparkling LED lights throughout the facilities with dozens of animal-themed light structures. The zoo's African Veldt will also feature a music-themed light show this year, and the zoo will host its annual meadow show featuring animal characters and holiday tunes. Even on a cold winter night, it's difficult for kids to resist exploring the starlit pathways that lead them to the Adventure Landing and the Outback Express Adventure train ride. And if you get too cold, you can always warm up inside with a cup of hot cocoa.
Piedmont Piano Company
$20–$25
For lovers of jazz and blues, the holiday concert at Piedmont Piano Company (1728 San Pablo Avenue, Oakland) is a great option for a date night or outing with the whole family. On December 12, Oakland jazz singer Nicolas Bearde will serenade crowds as part of a holiday-themed jazz show. The baritone singer performs staples, originals, and improvisations. Audiences will also get an opportunity to enjoy refreshments and talk with performers after the show. Bearde is currently preparing to release his fifth studio album, Invitation, in March 2016.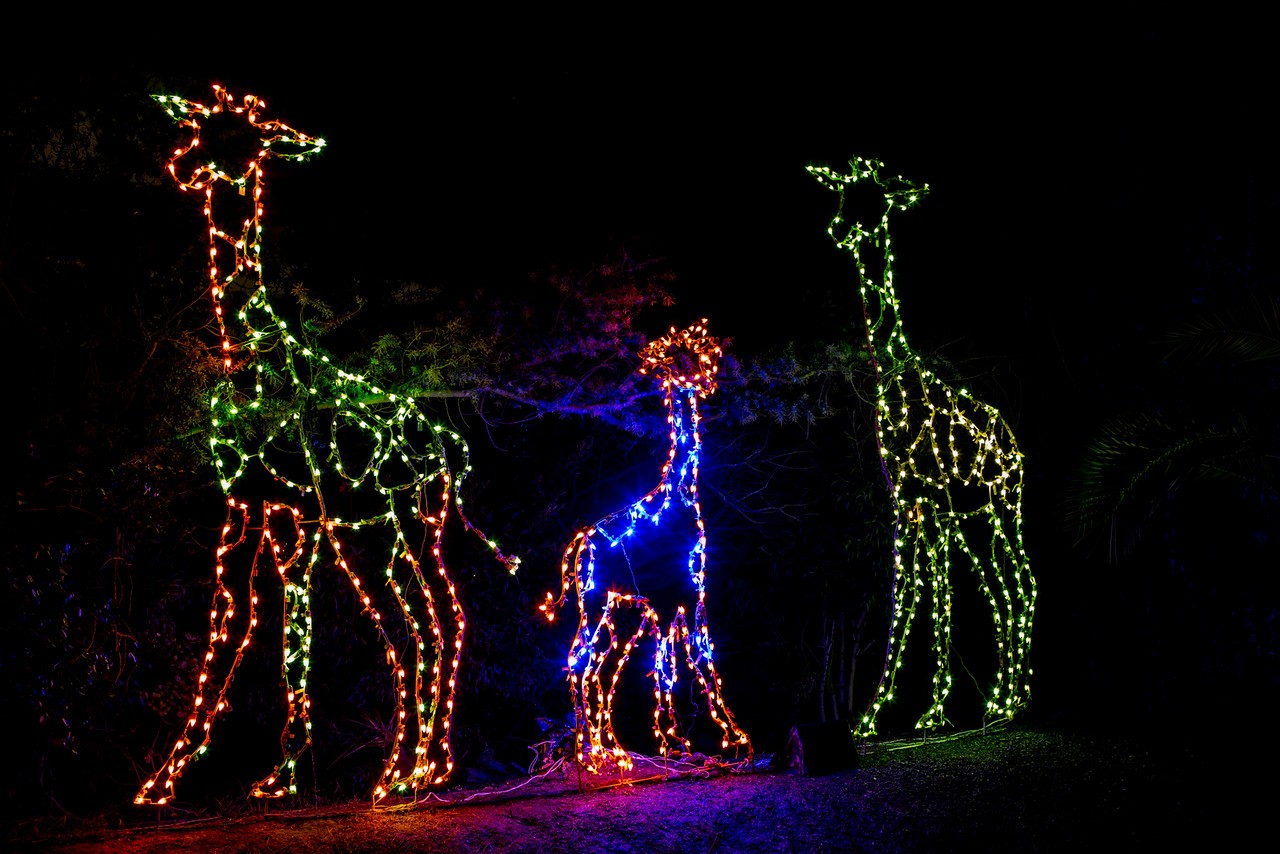 Berkeley Rep
$29–$89
Even if you've seen the Pirates of Penzance before, you don't want to miss this inventive adaption of W.S. Gilbert and Arthur Sullivan's comic opera now showing at the Berkeley Repertory Theatre's Osher Studio (2055 Center Street, Berkeley). Closing December 20, the production comes from The Hypocrites, a Chicago theater company known for its modern, eccentric adaptions of classic works. The company presents the show "promenade-style," which means there's no formal stage, and the audience members and actors move around the room together for an immersive experience. The production features banjos, beach balls, guitars, and many other surprises that are sure to engage even the most musical theater-averse audience members.
BerkeleyRep.org
Children's Fairyland
$10
Visits to Children's Fairyland (699 Bellevue Ave., Oakland) are always a hit with kids, but if you want to provide a unique holiday experience, the park's "Winterland" transformation (Dec. 4–23) offers a great option with many holiday events. Throughout the month, Children's Fairyland hosts live holiday performances celebrating many cultures, visits by Santa Claus, puppet shows, arts and crafts events, and other activities. There are a wide variety of event options, including the Nutcracker Prince puppet show, the Children's Theater Holiday Program, storytelling from performer John Weaver, and the Festival of Lights Parade. There are so many holiday attractions to choose from, you may find yourself returning more than once this winter.