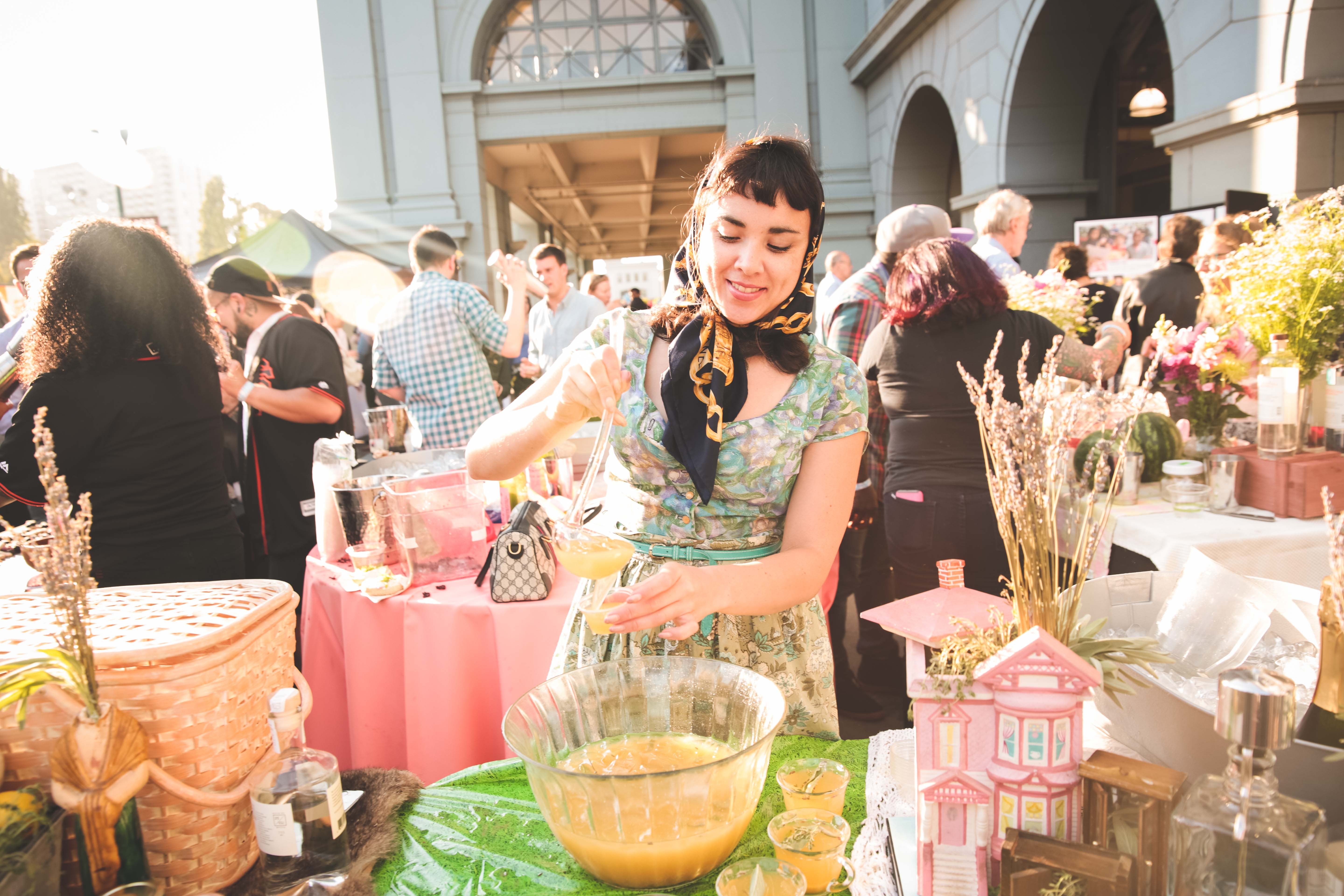 For nearly a decade, CUESA hosted its Cocktails of the Farmers Market series solely in San Francisco. Now, it's venturing across the bridge to Jack London Square.


It's fitting, given that CUESA is the non-profit operator of the Jack London Square farmers' market. And with the farmers' market moving to Jack London Square's Palm Plaza Sunday, August 6, Oakland's first Cocktails of the Farmers Market — taking place Wednesday, August 2 — will double as a housewarming of sorts for the market's new location.


Dubbed "Party Under the Palms," the event will see East Bay bartenders working with peak-season peaches, plums, berries, and more from the farmers' market. CUESA would typically host these outdoor happy hour events three times a year in San Francisco, and the goal is to continue them in Oakland based on interest.


Tickets cost $55, with proceeds supporting CUESA's education initiatives and United States Bartenders Guild's development programs. Guests will receive three full-size cocktails, unlimited sample-size drinks, and hors d'oeuvres.


The lineup is stacked, with bartenders from the likes of Penrose, Sidebar, and Starline Social Club. Belcampo (which is opening in Jack London Square later this year), Blind Tiger, and Le Cheval are among the restaurants providing grub.
Wednesday, August 2, 5:30 p.m., Jack London Square Palm Plaza, tickets available here.