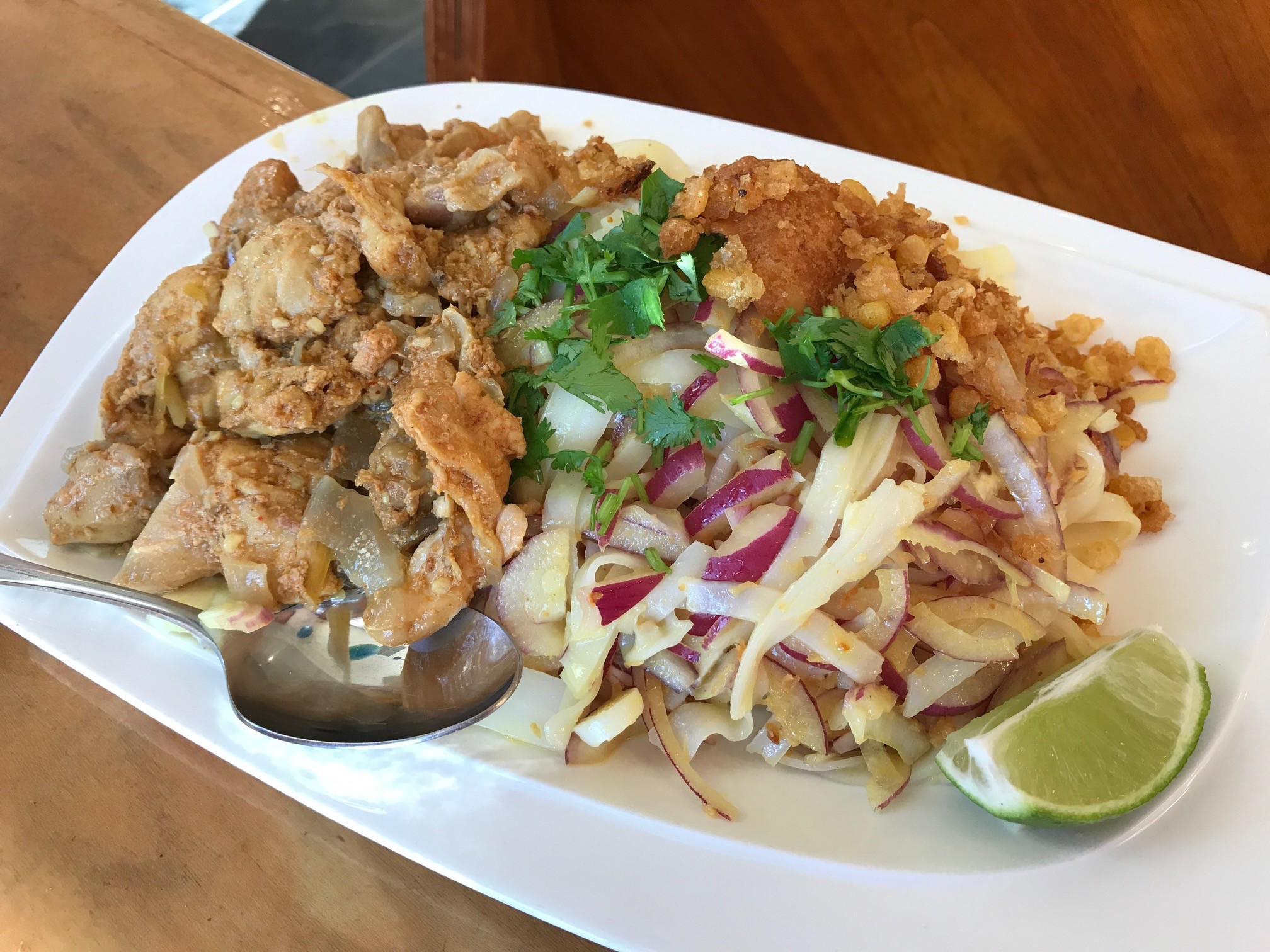 The sign still reads "Hahn's Hibachi," but inside the Jack London Square restaurant space, Grocery Cafe is finally open for business.


The Burmese restaurant's former East Oakland location was shut down by the health department last year, and in February, news arrived that Grocery Cafe owner William Lue would resurrect the business in a much more prominent location.


The following months involved a few false starts and opening announcements that never quite materialized, but last night Grocery Cafe served dinner, and it was glorious. Today, it opens for lunch, as well.


Lue kept the look of Hahn's Hibachi mostly intact, with wood furnishings and colorful light fixtures. The floor-to-ceiling windows provide plenty of natural light.


The menu is roughly the same as Grocery Cafe's previous iteration, although the prices are generally a couple bucks higher. The famed tea leaf salad went up to $13; the nan gyi thoke (rice noodle salad with chicken) to $14. The most expensive item now is the oxtail stew with squash at $18. Portions remain generous.


At the soft opening, Lue worked the room in high spirits as regulars funneled in, remembering the old fondly but clearly excited about the new.
Grocery Cafe, 90 Franklin St, open Mon.-Sat. 11:30 a.m.-9 p.m.