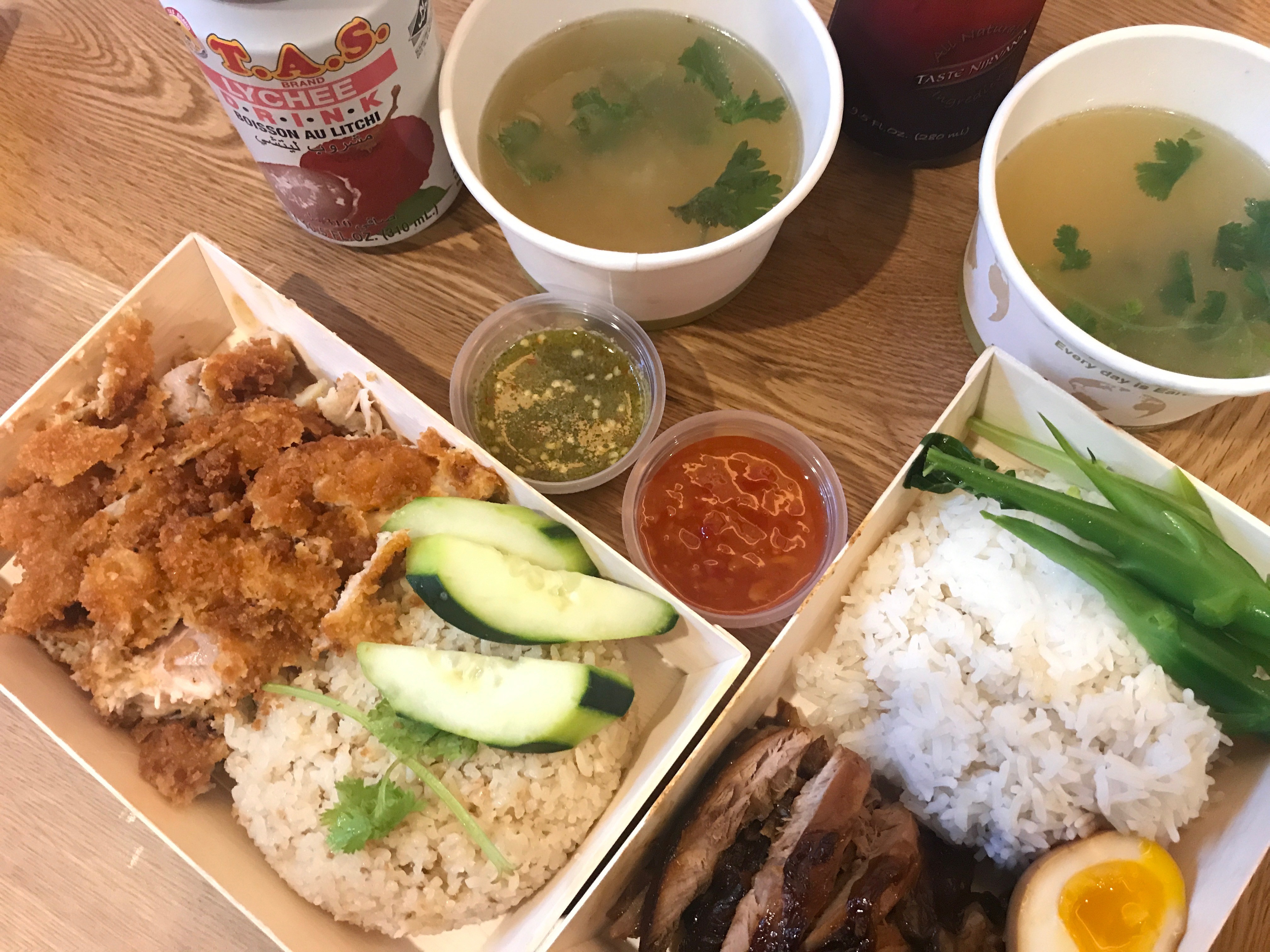 A new fast-casual restaurant centered around
khao mun gai
— a Thai street food traditionally consisting of poached chicken, rice, and a fragrant broth flavored with ginger, garlic, chilies, and soy sauce — opens tomorrow in Downtown Berkeley.
Chick'n Rice
, located at 2136 Center Street (between Shattuck and Oxford), will offer not just poached chicken but also fried chicken and braised pork — all served with rice, cucumbers, cilantro, sweet-and-sour sauce, and a side of chicken broth. A vegetarian tofu option will also be available.
The restaurant is the vision of John Keh and Chavayos (Bob) Rattakul of Tenyuu Restaurant Group in Thailand, who met while Keh was traveling in Southeast Asia and fell in love with the chicken dish. Keh, along with co-owners Jason Wang, Shawn Tsao, and Vince Cao, are cofounders of Caviar, the food delivery app.
According to Keh, the team traveled around Thailand searching for the perfect flavor combinations.
"Some people might think it's too spicy or the soybean paste is too strong," Keh said at a media preview party on Wednesday, Sept. 6. After exploring the country, "Bob" and the team came up with the Chick'n Rice menu. "Our goal was to create something American fitting," said Keh.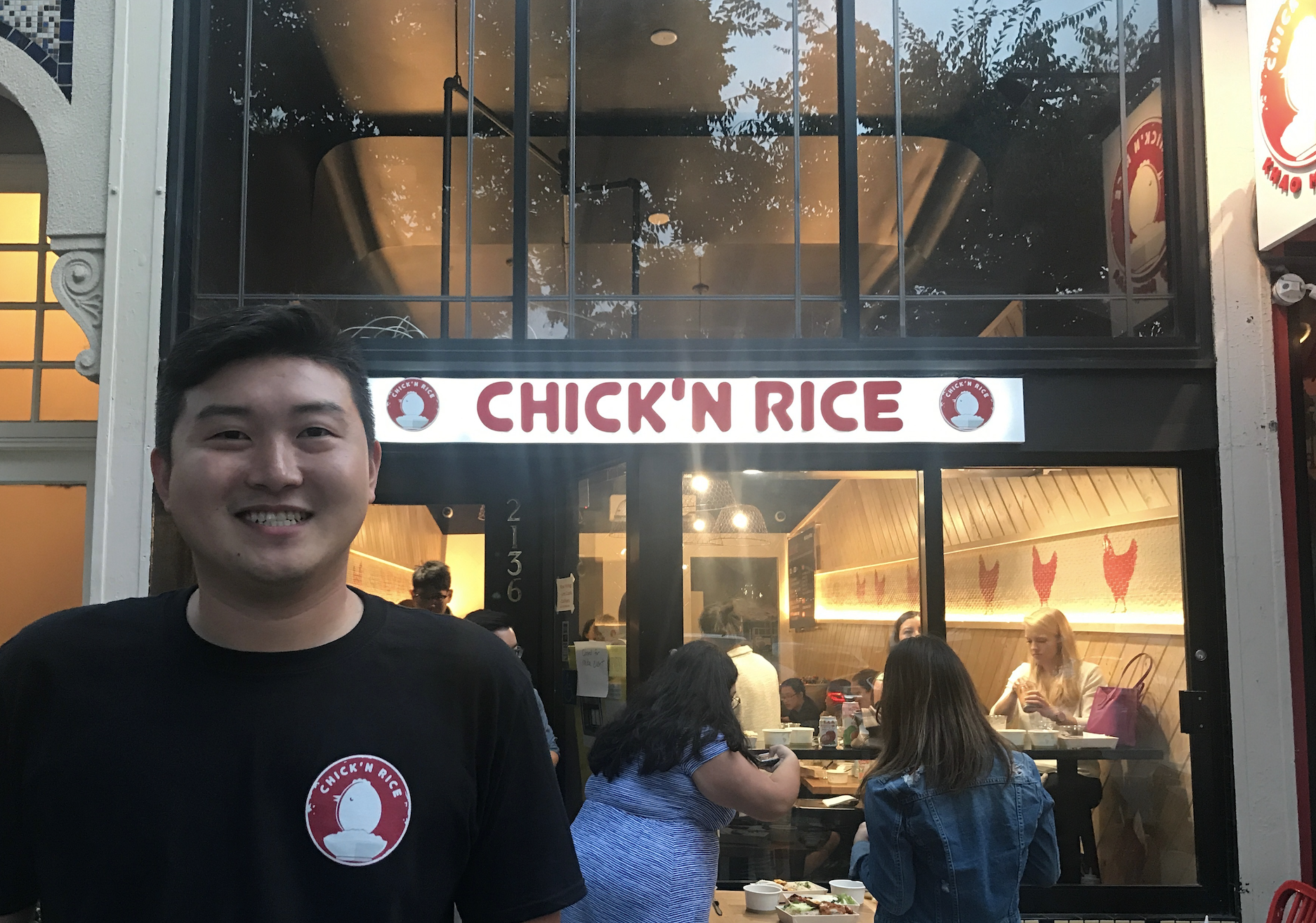 Aside from meat, rice, and broth, Chick'n Rice also offers ice cream with sticky mango rice and refreshments like Thai iced tea, lychee juice, and coconut water. Optional add-ons include a soy-marinated egg, greens, and extra of anything.
"We've created a menu for all types of taste palettes." Keh said. "For something saltier, they can try the
moo
[braised pork] or for something sweeter, the
gai tod
[fried chicken]."
With its minimalist, farmhouse-chic decor and intimate seating just steps away from the UC Berkeley campus, it's an ideal place to grab lunch between classes.
Keh says they're hopeful their new restaurant will take off. "If all goes well with this, we're hoping to open one up somewhere in the South Bay," he said.
Chick'n Rice opens to the public today.