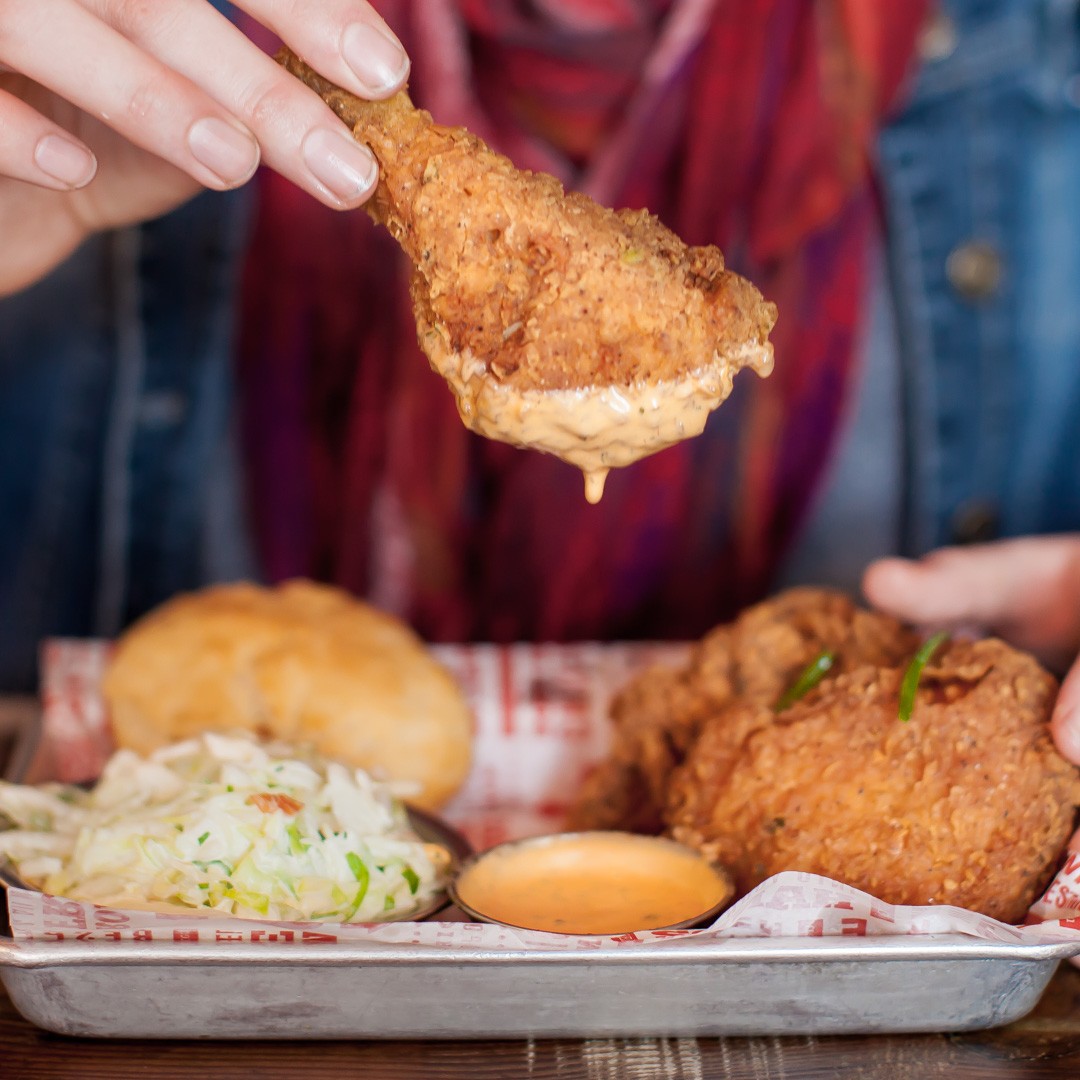 Oakland chicken lovers will soon have another option for their poultry cravings. After four years of running their San Francisco location in Hayes Valley,
Proposition Chicken
is opening a second location in Oakland (3260 Lakeshore Ave.) next Wednesday.
If the name didn't give things away, the wall-sized, rooster photo dominating the restaurant's casual dining room most certainly will. Theses guys and gals are chicken fanatics. And while its owners have some Bay Area, barbecue credibility — co-owner Elizabeth Wells also owns Southpaw BBQ in San Francisco — don't expect hamburgers or pork sliders. This is purely a chicken affair.
The simple menu allows them to focus on freshness and consistency. All of their chickens are free-range, antibiotic-free, and take 48 hours of brining, prepping, and marinating before they hit your plate.
The restaurant serves their chicken three ways: fried, flipped (24-hour rotisserie roasted), or fake, if meat isn't your thing. You can get it in a sandwich, in between a baked roll with spicy slaw and mayo ($10.75), or in a salad, with kale, romaine lettuce, black pepper Parmesan dressing, and other fixings ($11.75). You can also get it as an entree with a sweet buttermilk biscuit and a tomato cucumber salad ($12.75). The fried chicken comes in a gluten-free option as well.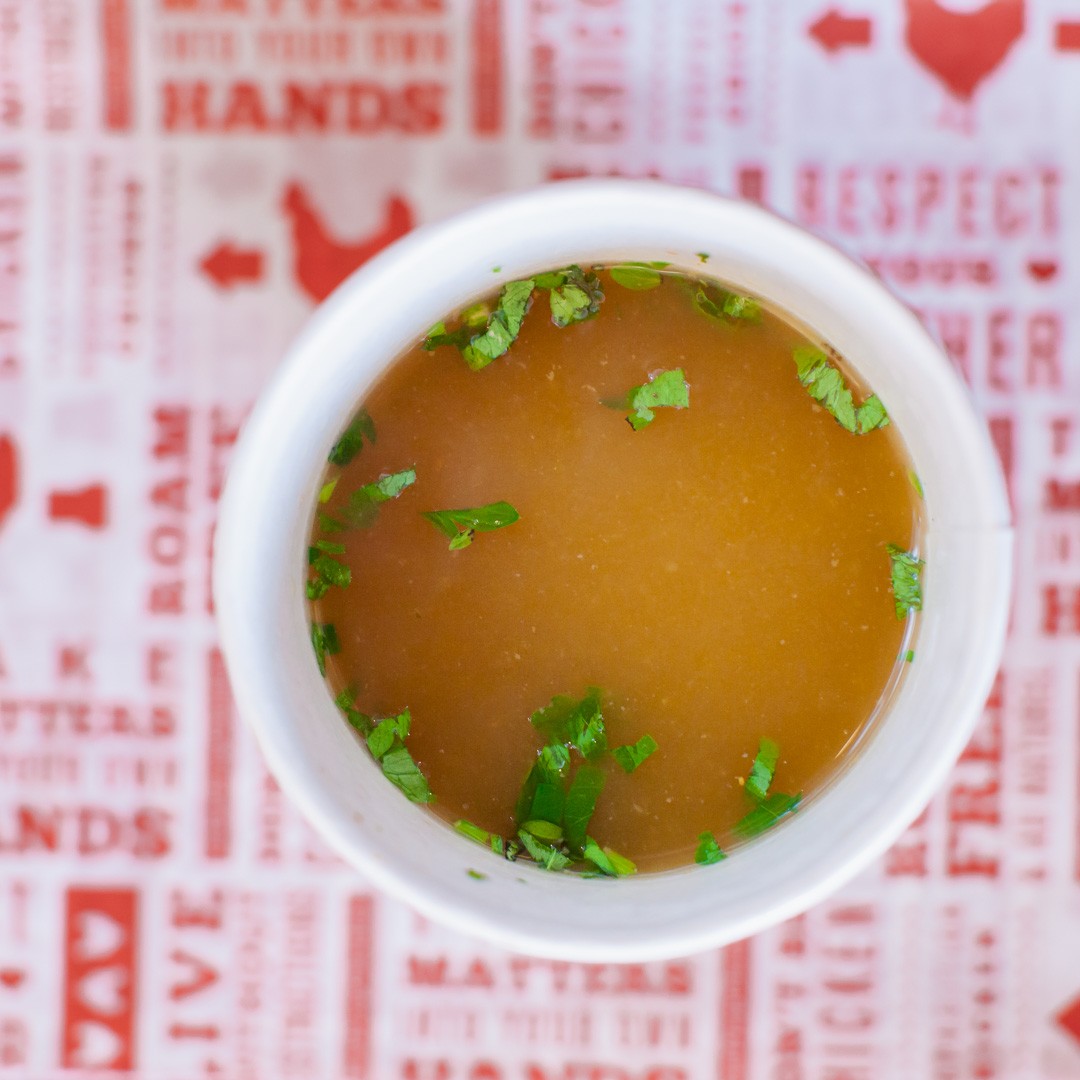 And wing fans need not worry. The restaurant serves traditional buffalo wings, with classic blue cheese dressing, as well as honey-mustard style and BBQ ($7.75). Sides include hand-cut fries with crispy sage and malted mayo ($3) and chicken bone broth, made in-house ($7.75). The restaurant will also serve beer and wine.
Founder and co-owner Ari Feingold, who also owns Straw in Hayes Valley, said he came up with the idea for Proposition Chicken in 2012, when he heard a
certain fast food restaurant's
views on gay marriage.
"It all started as a big 'F- you' to Chic-fil-A," said Feingold. "I'm serious."
Now the restaurant's name makes much more sense.
The restaurant's official opening is Wednesday, Sept. 13, but if you want a sneak peek, they are giving away free chicken sandwiches on Sunday, Sept. 10, from 11 a.m. to 2 p.m.