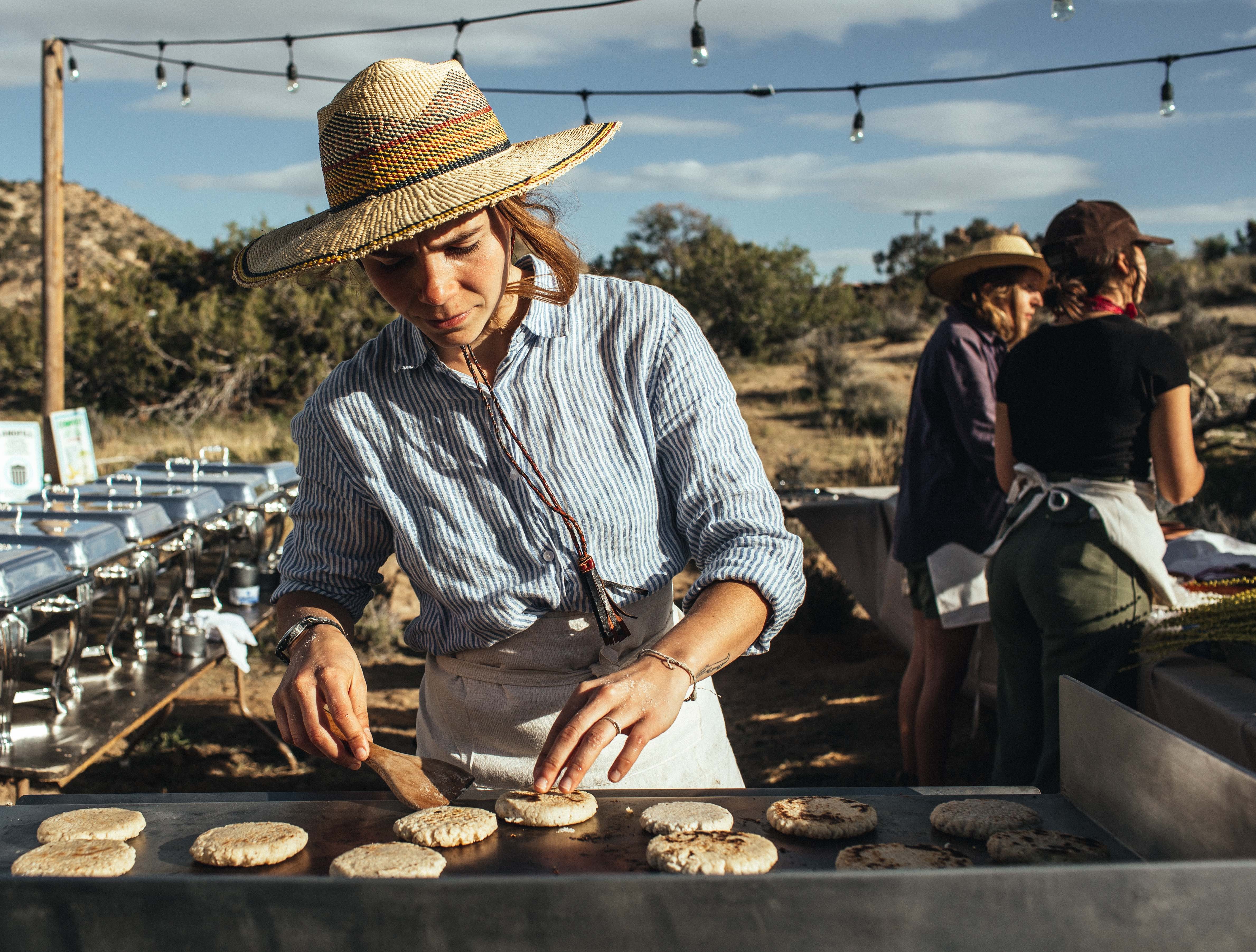 Cosecha is celebrating its six-year anniversary with festive cocktails (read: mezcal), an art bazaar featuring Bay Area Latino/a artists,
and a special pop-up by Yo Tambien, starting at 1 p.m. on Sunday, July 30.
Yo Tambien is the brainchild of Isabella Bertorelli, who was born and raised in Venezuela, and her life partner Kenzie Benesh. After throwing lots of dinner parties in San Francisco — and much earlier, growing up in restaurant-oriented families — the pair formally launched the pop-up project in December. They recreate traditional Venezuelan dishes using top-quality California produce — in a move of true dedication, they recently relocated from San Francisco to Full Belly Farm in Guinda.

The focus of Sunday's pop-up will be the stuffed-and-grilled corn cakes known as arepas. They'll sling one brimming with pulled pork, pickled vegetables, queso fresco, and cilantro, as well as a vegetarian version with black beans. Either way, one costs $6 or two for $11. 
July 30, 907 Washington St, Oakland, YoTambienMeToo.com