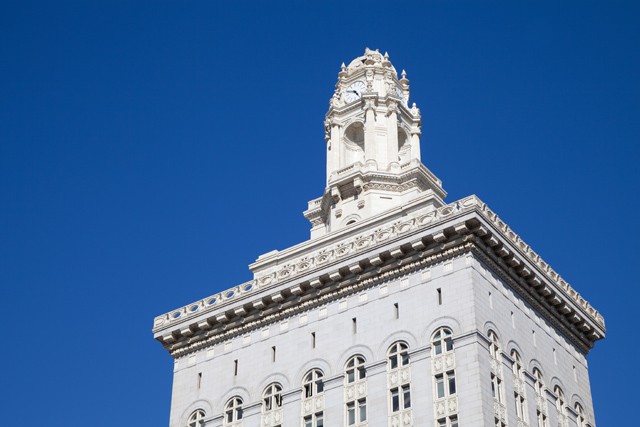 Stories you shouldn't miss for Oct. 31, 2018:
1. The Oakland City Council
voted last night to finance the creation of three more Tuff Shed encampments
and to lease land for four RV parks for homeless people, using an $8.6 million state grant, reports Ali Tadayon of the
East Bay Times
$. The plan will increase the number of Tuff Shed shelters, which serve as temporary housing for homeless people so they can receive county services, to six total in the city. The RV parks are designed to accommodate about 150 people.
2. Alameda teachers
are at an impasse with the Island's school district over raises
, reports Peter Hegarty of the
East Bay Times
$. Alameda teachers, who are among the lowest paid in the region, and the district have agreed to a 5-percent pay bump this school year, but the district said it cannot guarantee raises next year.
3. The owners of the Ghost Ship warehouse are pinning much of the blame for the horrific 2016 fire that killed 36 people
on an electrician who did extensive work on the building,
reports David DeBolt of the
East Bay Times
$. In court documents stemming from a case filed by victims who are suing for wrongful death, Ghost Ship owner Chor Ng and her children, property managers Kai and Eva Ng, accused electrician Benjamin Cannon of fraud. Cannon has refused to answer questions in the case.
4. Oakland officials also finished
purchasing a 70-unit building to serve as temporary housing for homeless people
, reports Kimberly Veklerov of the
San Francisco Chronicle
. The three-story property at West Grand Avenue between Martin Luther King Jr. Way and Northgate Avenue will house 90 people for four- to six-month stays.
5. And the kidney dialysis industry
is on track to shatter the state record for election spending
, pumping $111.4 million into the campaign to defeat Proposition 8, which would tighten regulations on dialysis clinics in California, reports John Woolfolk of the
Mercury News
$.
$ = news stories that may require payment to read.