Stories you shouldn't miss: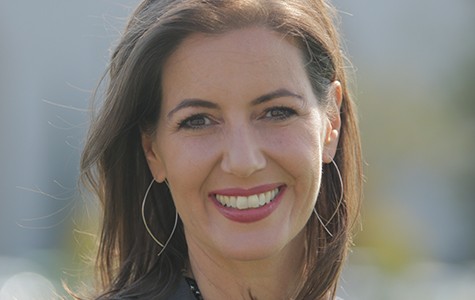 1. In a letter to the National Football League, Oakland Mayor Libby Schaaf
stood firm in her commitment to not spend public dollars on a new stadium for the Raiders
, the Bay Area News Group$ reports. Schaaf has repeatedly vowed not to publicly subsidize new facilities for Oakland's professional sports teams. Raiders owner Mark Davis, who wants the city to give his team more than 120 acres of free land at the Coliseum, decried Schaaf's letter, saying that Schaaf and her administration "just don't want to play with us." Schaaf has pointed out that it would be illegal for the city to give the Raiders taxpayer-owned property.
2. A Castro Valley woman who hurled anti-Muslim epithets at a group of Muslim Americans and threw coffee in the face of a Muslim-American man who filmed her
has been banned from Lake Chabot Regional Park
, the Bay Area News Group$ reports. Denise Slader, who works for the state corrections department, also was ordered by a judge to have no contact with Rasheed Albeshaeri, the man she threw coffee at. Slader is charged with misdemeanor battery and hate crime charges.
[jump]
3. Ex-CPUC chair Michael Peevey
is at the center of a criminal probe involving the shutdown of a nuclear power plant in Southern California
, the
San Diego Union-Tribune
reports (h/t Rough & Tumble). State investigators allege that Peevey had illegal backchannel communications with Southern California Edison in a controversial deal in which ratepayers are being forced to finance 70 percent of the shutdown costs for the troubled San Onofre nuclear facility.
4. SeaWorld has
sued the California Coastal Commission over the commission's requirement that the amusement park stop breeding orcas
, the
LA Times
$ reports. SeaWorld claims the no-breeding clause will ultimately shut down the park's killer whale shows — which animal rights activists have long contended are cruel and inhumane.
5. And wildlife officials
tranquilized a pregnant elephant seal after the 900-pound mammal tried to cross Highway 37
near Sears Point, the
Chron
reports. The seal is being transferred to Point Reyes National Seashore, where it will be released into the wild.