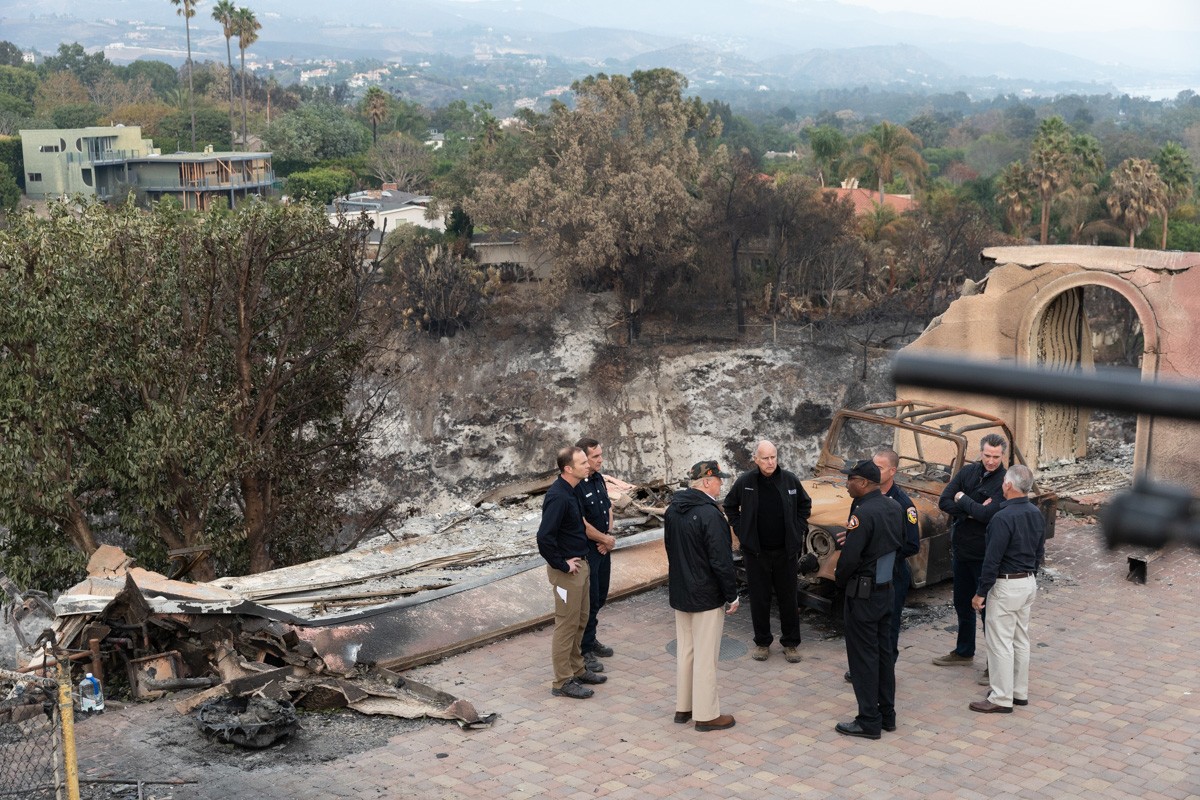 News you don't want to miss for Sept. 17:
1. Don't all get excited at once, but President Trump is scheduled to visit the Bay Area for the first time during his presidency today. But where the event is being held is somewhat of a state secret. Meanwhile,
SFGate
reports the
ubiquitous balloon depicting Trump in baby diapers is likely to make an appearance
.
2.
Gov. Gavin Newsom is asking Trump for 50,000 additional housing vouchers to help California's homelessness problem
, the
Associated Press
reports. Last week, Trump administration officials were eyeing sites for possibly relocating homeless individuals to camps.
3. More than 1,200 students from 17 universities across the country, including U.C. Berkeley and Stanford are
pledging not to work for software company Palantir because of its contract with U.S. Immigration and Custom Enforcement
,
The Hill
reports.
4. Alice Waters, the founder of Chez Panisse in Berkeley, said she never liked the name "Gourmet Ghetto," referring to the area where the world-famous restaurant is located, and
thinks the name should be changed
, the
San Francisco Chronicle
reports. $$
5.
East Bay brewers took home medals from the inaugural California Craft Brewers Cup last weekend
,
SFGate
reports. Richmond's East Brother Beer Co. won a gold medal for its Czech Pale Lager, while silver medals went to Berkeley's Triple Rock Brewing Co. for its Scottish Ale, and San Leandro's Drake's Brewing Co. for its Rye IPA.
6.
Cal football's 3-0 start has earned them their highest ranking in nearly four years
, the
San Francisco Chronicle
reports. The Golden Bears head to Mississippi on Saturday ranked 23rd in the nation. $$
$$ = Stories you may have to pay to read.