Stories you shouldn't miss:
1. Thousands of protesters demonstrated in Oakland last night, in a mostly peaceful reaction to a Missouri grand jury's decision to not indict white police Officer Darren Wilson in the shooting death of unarmed black teenager Mike Brown. Oakland protesters shut down Interstate 580 for a time, shouting "Shut It Down for Mike Brown." Later, some demonstrators broke a few windows in downtown, but there
was no significant damage or vandalism
in the city.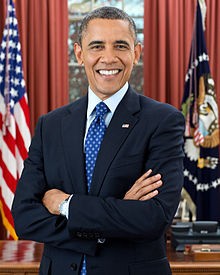 2. Oakland Mayor Jean Quan estimated that
tens of thousands of local immigrants will benefit
from President Obama's actions on immigration reform, the Bay Area News Group$ reports. The Pew Research Center reported last week that the president's new immigration policy would help about 925,000 people in California.
[jump] 3. UC Berkeley students
walked out of class yesterday in protest
of the Board of Regents' plan to raise to raise tuition by up to 28 percent over the next five years, the Bay Area News Group$ reports.
4. The Oakland City Council plans to take up a proposal next month that would
ban the use of bullhooks on elephants
in the city — a move that would likely mean that Ringling Bros. and Barnum & Bailey Circus will no longer appear at the Coliseum Arena, the
Trib
$ reports. Animal rights activists have long maintained that the use of bullhooks is cruel.
5. And Governor Jerry Brown nominated Obama Justice Department official
Leondra Kruger
to the California Supreme Court, the
Mercury News
$ reports. If confirmed, Kruger would be on the first African-American to serve on the court since Janice Rogers Brown left in 2005.