Stories you shouldn't miss: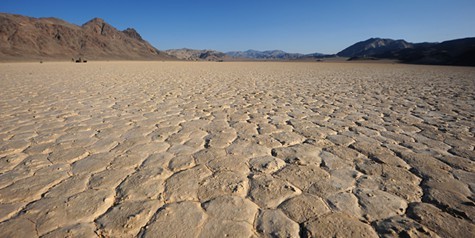 1. California is on track to smash the record for the hottest year ever recorded, with the average temperature running a whopping 4.2 degrees Fahrenheit above the 20th-century average for the first ten months of 2014, the LA Times$ reports. This year is expected to also be the warmest ever recorded for the planet. And despite last week's rainstorms, California is still below normal for precipitation in the 2014-15 season.
[jump]
2. East Bay MUD may implement a drought surcharge of 14 percent to pay for additional water supplies from the Sacramento River this winter, the CoCo Times$ reports. The surcharge would be levied across the board on all customers, regardless of how much water they use. Environmentalists oppose the plan, arguing that taking more water out of the Sacramento River could harm the delta and that heavy water users should have to pay a higher surcharge than residents who have been conserving all along.
3. Voter turnout in the November election was the lowest ever recorded in the state, registering a dismal 42 percent, the Chron$ reports. Voter turnout nationwide was the lowest since World War II. California's previous low was 50.5 percent in 2002, when then-Governor Gray Davis defeated Republican Bill Simon. Voter turnout in Alameda County was about 45 percent.
4. The Bay Area employment market continued to surge in October, as the region added 7,200 jobs, the Bay Area News Group$ reports. The East Bay jobless rate is now just 5.7 percent.
5. And last week, the Oakland City Council approved a plan that requires developers to set aside 1 percent of the costs of construction for public art, the Chron reports. The ordinance, authored by Mayor-elect Libby Schaaf, is expected to be a boon for local artists.