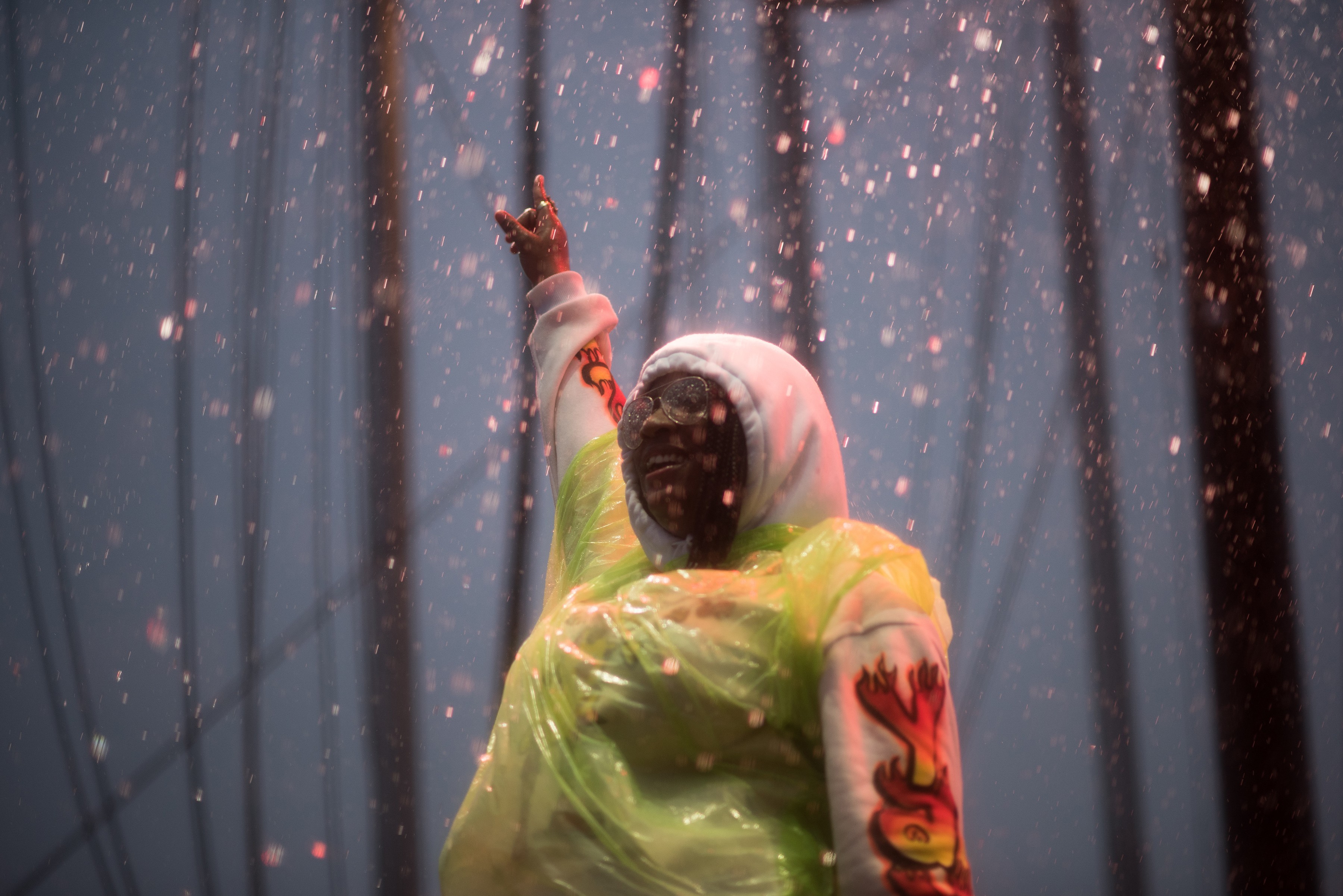 After a yearlong hiatus,
Treasure Island Music Festival
announced today that it will return to the Bay Area at a new location: Middle Harbor Shoreline Park in Oakland.
The festival will take place Oct. 13-14, promising more indie jams, no overlapping sets, and a similar, laid-back vibe. What the new Oakland location allows is far more and easier transportation options, regardless of which side of the bridge you're coming from. Middle Harbor Shoreline Park sits along the water, with views of the San Francisco skyline, close to the West Oakland BART station. It successfully held the Blurry Vision music festival this past weekend.
The final Treasure Island Music Festival to be held on Treasure Island was the 10th edition back in 2016. The lineup suggested a blowout with headliners Ice Cube and Sigur Ros, but there were problems due to massive rainstorms and heavy winds. Multiple sets were cancelled, a woman was hit by a vending machine that blew over, and thousands of people left soon after arriving. At the time, it wasn't clear whether the festival would continue, in part because of scheduled development at the original site.
Stay tuned for the lineup announcement.