Stories you shouldn't miss: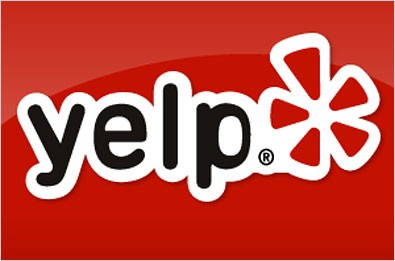 1. A federal appeals court ruled that Yelp
can extort small businesses
— that it's okay for Yelp to highlight negative reviews and delete positive reviews of a business if that business refuses to advertise with Yelp, the
Chron
reports. Although Yelp has long denied engaging in this type of extortion, small businesses throughout the nation have repeatedly said that they have been threatened by Yelp ad sales people. Regardless, the Ninth Circuit Court of Appeals dismissed a lawsuit filed by small businesses against Yelp, ruling that threats to delete positive reviews or highlight negative reviews are not illegal, and only amount to "hard bargaining."
[jump] 2. A black Oakland firefighter contends that he and his sons
were the victims of racial profiling by a white OPD officer
when the firefighter stopped to close a fire station door on a recent Sunday evening, the
Chron
reports. The firefighter contends that the cop kept his hand near his gun and stood ready to shoot during the incident, frightening his kids. OPD argues that
videos of the incident
show that the police officer had done nothing wrong and was merely investigating a possible burglary. But the videos also show the firefighter's kids weeping in fear during the incident.
3. Governor Jerry Brown continues to hold a commanding lead —
50 to 34 percent
— in the polls over Republican challenger Neel Kashkari, the
SacBee
$ reports, citing a new Field Poll.
4. Bay Area-based electric car manufacturer Tesla will announce today that it plans to build its massive
"gigafactory" for auto batteries in Nevada
, the
Mercury News
$ reports. Tesla had demanded upfront cash incentives to build the factory in California — a move rejected by state lawmakers.
5. And Lake Temescal
has reopened to swimming
after being closed for 46 days because of a toxic algae bloom that likely was caused by the drought, the
CoCo Times
$ reports. The East Bay Regional Park District brought in a special truck to suck up the scum on the lake.