Stories you shouldn't miss:
1. Bay Area rent prices have soared to record-high levels, with the
average rent reaching $2,234 a month
in September — an 11.5 percent jump over the same month last year, the
Mercury News
$ reports. Rents in Oakland have skyrocketed to an average of $2,498 a month, a 17.6 percent increase over 2013. Analysts attribute the soaring rents to a lack of housing in the region. The high prices are also pushing residents into the outer reaches of the Bay Area, leading to longer commutes and clogged freeways.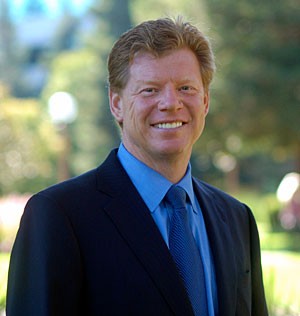 2. The Oakland-Alameda County Coliseum Authority, the public panel that oversees the Coliseum complex, is planning to hire Republican former Assemblyman Guy Houston as its new executive director despite the fact that Houston had been
plagued by allegations of fraud and elder abuse
in the past, the Bay Area News Group$ reports. Some authority members were apparently unaware that Houston settled a legal case in the Aughts involving alleged fraud when they voted last week to move forward with hiring him. The authority is scheduled to make its final decision on Houston on Friday.
[jump] 3. CPUC commissioner Mike Florio, who has been caught up in the PG&E judge-shopping scandal, announced that he
will not take part in a vote
concerning a proposed $1.4 billion fine for the 2010 San Bruno pipeline disaster, the
Chron
reports. Previously released emails showed that Florio had promised to help PG&E appoint a friendly judge to a case involving the utility.
4. The state Supreme Court cleared a path for Governor Jerry Brown's
high-speed rail proposal
, ruling that funding for the first stage of the project can go forward, the
LA Times
$ reports.
5. And state Senator Kevin de León of Los Angeles was sworn in as the new president pro tem of the California Senate, making him the
first Latino to hold that post since 1883
, the
LA Times
$ reports.