If you've recovered from your fit over the
Twitter battle between Kanye West and Wiz Khalifa
that eclipsed all other content on the internet this week, you should probably reacquaint yourself with the outside world because it's the weekend again! Below, find suggestion on how to do just that.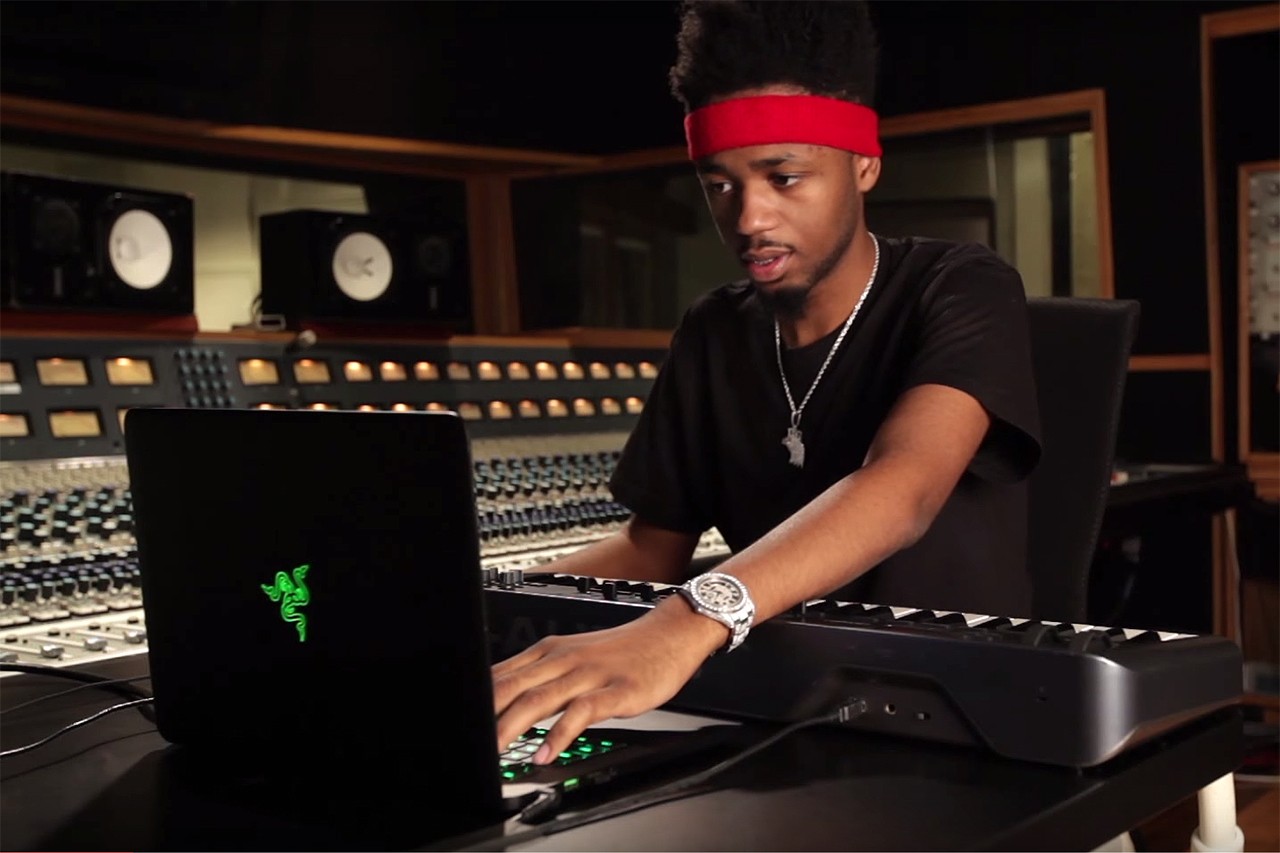 Metro Boomin
If Young Metro don't trust you/I'm gon' shoot you
, Future croons softly before the beat drops on his now-iconic hit with Drake, "Jumpman," from their collaborative 2015 mixtape
What a Time to be Alive
. Metro Boomin, the 22-year-old Atlanta producer who made the majority of the beats on
WATTBA
, also gets plenty of shout-outs on Future's brand new tape,
Purple Reign
. A sample of one of Drake's lines from "Digital Dash,"
Esco and Boomin/They got it on smash
, echoes throughout the thirteen-track project, giving due credit to one of the key architects of Future's sound. These endorsements from Future and other established artists have revolutionized Metro Boomin's career, making him one of the most sought-after beatmakers in the industry — and for good reason. His hit-making ability, so far, has been bulletproof. Metro Boomin DJs at 1015 Folsom in San Francisco on January 29.
— Nastia Voynovskaya
Fri., Jan. 29, 10 p.m. $25. 1015.com
[jump]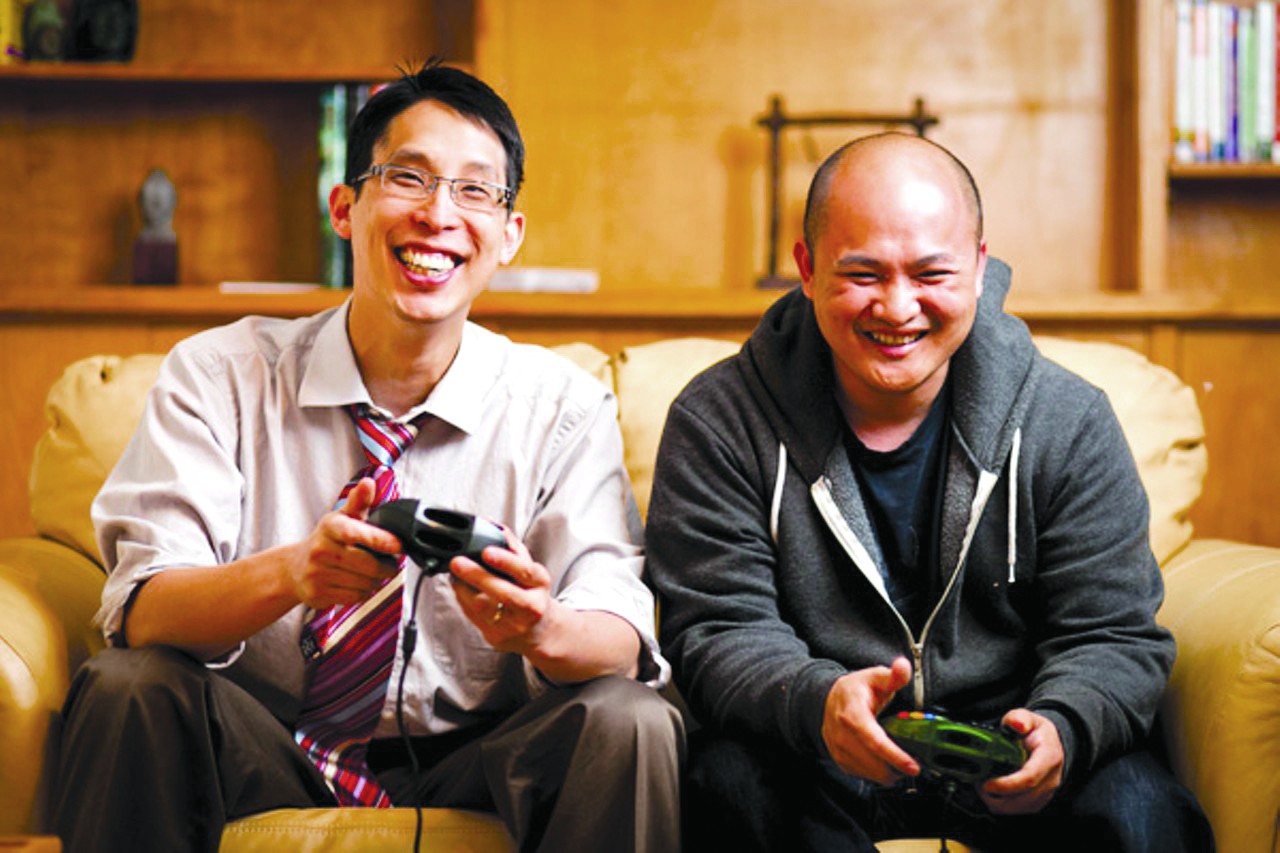 Gene Yang at Escapist 
Oakland native Gene Yang was recently named the National Ambassador for Young People's Literature by the Library of Congress. The honor is deserved. His most famous graphic novel is American Born Chinese, a profound yet accessible meditation on the experience of being Asian American that ends in a revelatory plot twist. His other books include Avatar Last Airbender, Level Up, Boxers and Saints, The Shadow Hero, and most recently, Secret Coders. He also currently writes Superman for Marvel Comics. You may or may not have heard of that one. Yang will be at Escapist Comics (3090 Claremont Ave., Berkeley) on January 30 at 2 p.m. to sign books, talk about his work, and give a talk on how to break into the comic industry. For anyone interested in a graphic novel career, or is just a fan of Yang, this event will be a treat.
— Sarah Burke
Sat., Jan. 30. Free. EscapistComics.com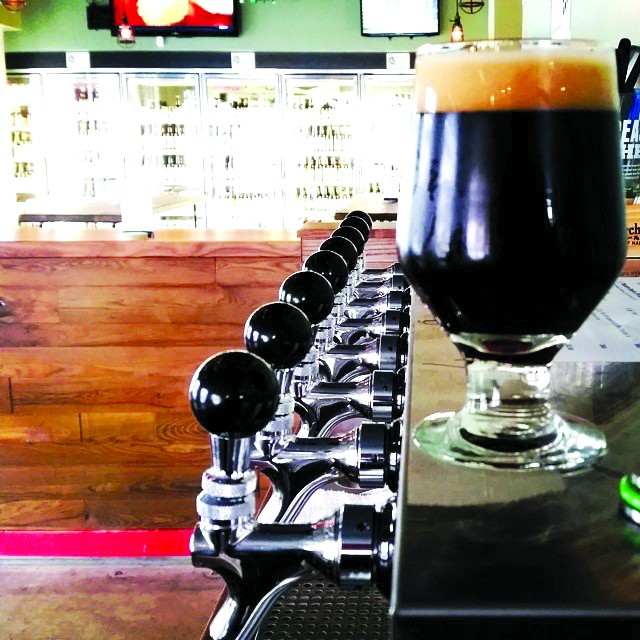 SFBW: Beer & Soul
As this year's bigger-and-better-than-ever edition of SF Beer Week winds down, head over to The Good Hop (2421 Telegraph Ave., Oakland), the Uptown Oakland beer bar and bottle shop, for one last hurrah on Saturday. For this evening of "Beer & Soul," freelance beer guru Sayre Piotrkowski has put together a selection of six beers from the Nevada City-based Ol' Republic Brewery — which Piotrkowski touts as California's best brewer of lagers — to pair with soul food dishes provided by the Kenny's Heart and Soul food truck. (Yes, there will be riblets and barbecue pork mac 'n' cheese.) To cap off the festivities, Ben Love, the owner and brewmaster at Portland's Gigantic Brewing, will be on-hand to DJ. Fittingly, some of those Gigantic beers will also be available on tap. 
— Luke Tsai
Sat., Jan. 30, 3-11 p.m. a la carte. TheGoodHop.com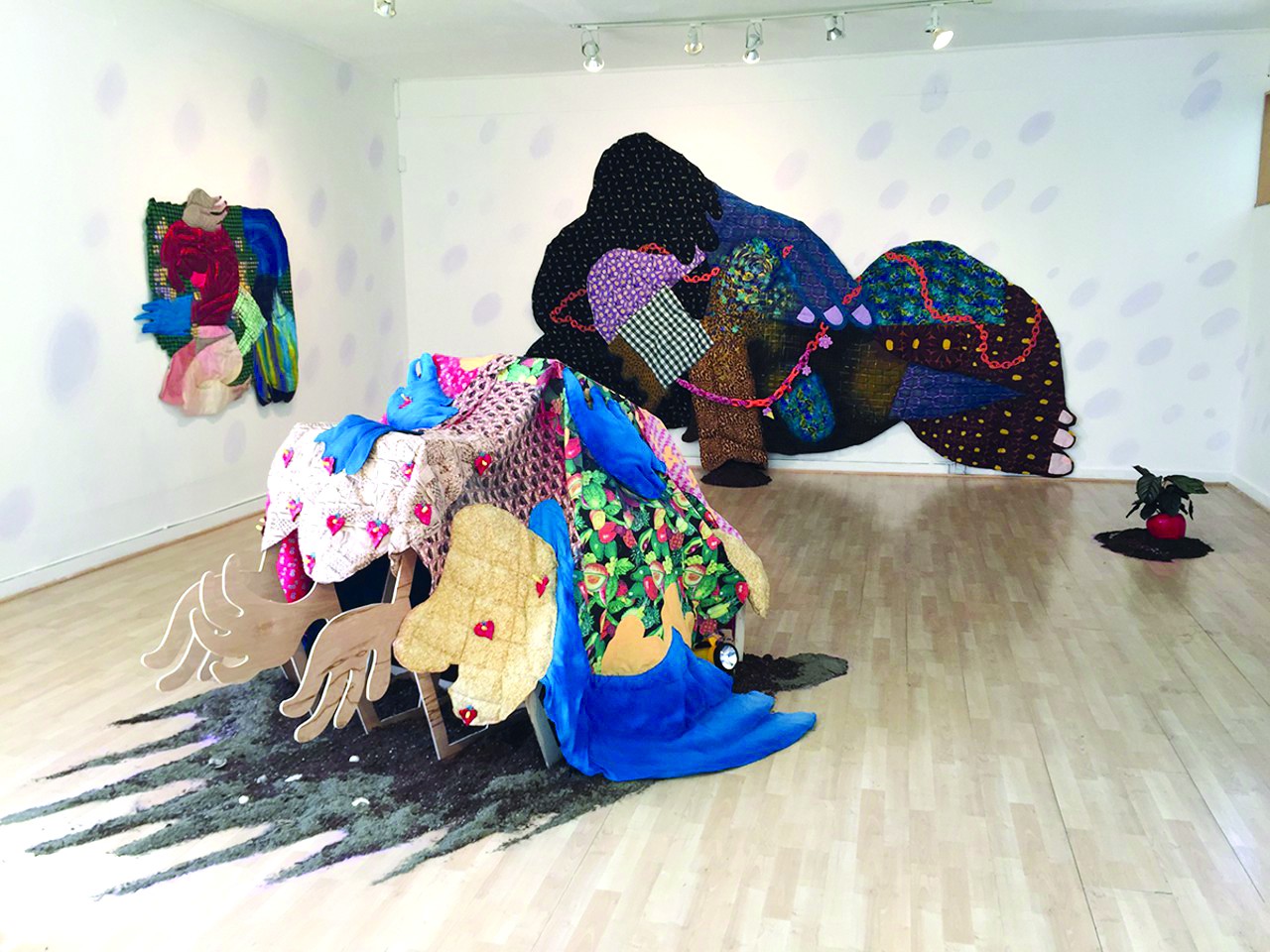 Soft Serve
Last month, I wrote about the newly established CTRL+SHFT collective, a democratic group of fourteen female artists sharing studio space and curating shows in a warehouse in West Oakland (see "Collective Control," 12/16). From January 29 through February 19, you'll be able to visit the space and get to know the artists' work, which spans a variety of media.
Soft Serve
, the first show in the CTRL+SHFT gallery (1430 34th St., Oakland), will be a showcase of work from the collective members: Megan Reed, Addy Rabinovitch, Beryl Bevilacque, Channing Morgan, Danielle Genzel, Erica Molesworth, Katy Crocker, Jessica Hubbard, Maria Guzmán Capron, Andrea Fritsch, Eden Redmond, Sofie Ramos, C.A. Greenlee, and Yerin Kim. It's also meant to reflect the spontaneously collaborative ethos of the space. "Finality is not the goal," reads the exhibition statement. "Furthermore, performative interventions between the artists, audience, and exhibition are expected during the opening night."
— S. B. 
Opening reception on Fri., Jan. 29, 6 p.m. Show through Feb. 19. Free. CtrlShftCollective.com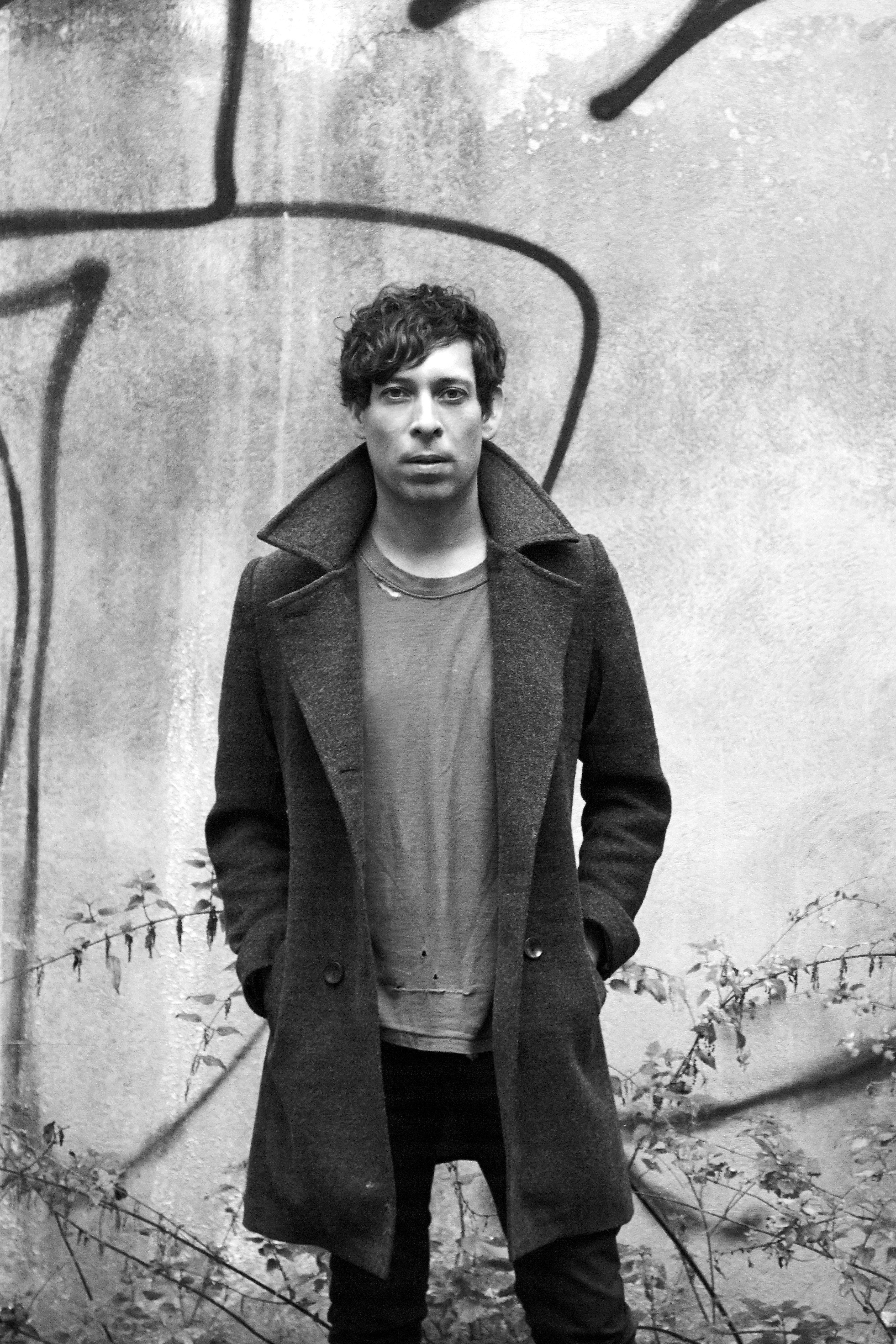 The Soft Moon 
Take me far away/To escape myself/I was born to suffer
, sings Luis Vasquez on "Far." The track is from his new album,
Deeper,
a synth-driven dance pop record with gloomy, industrial overtones that constitutes his third full-length release under the moniker The Soft Moon.
Vasquez' washed-out voice floats over the jittery synth riffs and pounding beat of "Far" with unexpected clarity, bringing his self-reflective lyrics to the fore. The song's opening lines reference the period of self-imposed isolation that Vasquez went through to write
Deeper
, which he described in a recent interview as his most introspective work to date.
Formerly based in Oakland — where he started The Soft Moon and built a large, international following — he temporarily relocated to Venice, Italy in 2012 to work on the album. After its completion, he moved to Berlin, where he'll stay for the foreseeable future, he said. However, he travels frequently: At the time of our interview earlier this month, he had embarked on a North American tour to promote the new release. On January 29, he'll play his first hometown show in years at The New Parish.
— N. V.
(Read the full story here.) 
Fri., Jan. 29, 9 p.m. The New Parish (1741 San Pablo Ave., Oakland). $13, $16. TheSoftMoon.com 

If your pockets are feelin' light and you're still yearning for more suggestions, we've got a ton, and these ones are all
FREE!
We're Hungry: Got any East Bay news, events, video, or miscellany we should know about? Feed us at
[email protected]