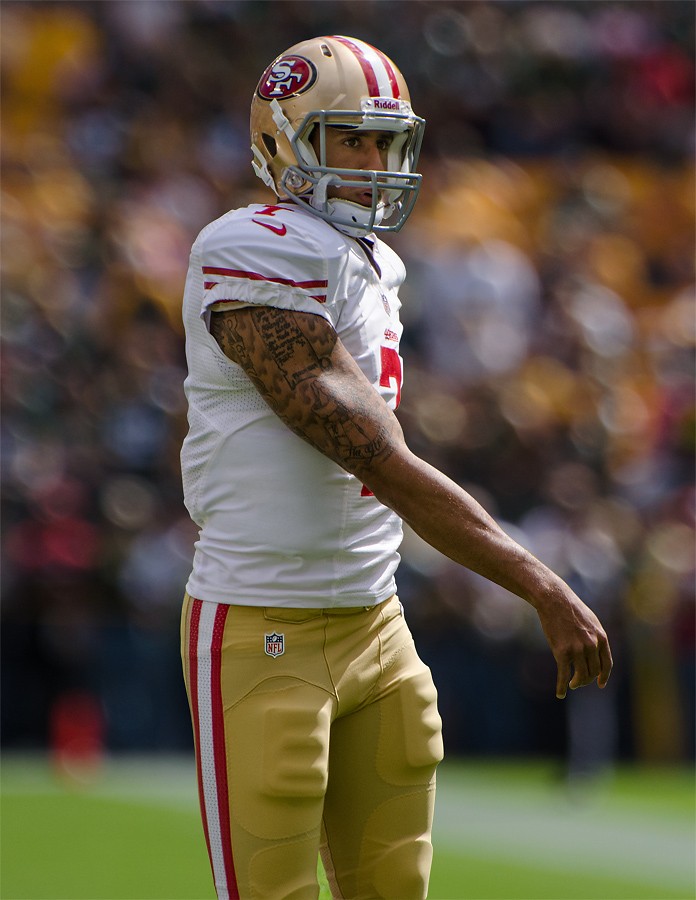 Oh say, can you even see what's happening in America, Colin Kaepernick critics and haters?
As most of you probably already know, the San Francisco 49ers quarterback refused to stand during the national anthem at last Friday's preseason game in Santa Clara. Afterward, the once-celebrated star told reporters that he did so in protest of how this country "oppresses" people of color. He specifically cited violent use of force and killings by law enforcement. And he said that cops are "getting away with murder."
Of course, this prompted every damn sports blowhard and Twitter troll to gift us with their anti-Kaepernick "hot take." And its continued into the work week, with everyone from
Donald Trump
to Niner Hall of Famer
Jerry Rice
hopping on the anti-Kaep bandwagon.
Equally noxious are the so-called nuanced and sophisticated Kaep takedowns. Such as 
San Francisco Chronicle
scribe
Al Saracevic's column this past Saturday
, in which he argued that Kaepernick's move was "a noble thought" — but that a football game's national anthem is "not the right place for it." He also wrote that Kaep showed "poor judgment."
My message to everyone in this Kaep 'n' Traitor crowd: Wake up.
What better way for an athlete to make a sociopolitical statement than during the national anthem at a game. Kaepernick's move to sit in silence was contentious, sure — but that's how civil disobedience works!
The problem is that many fans and the sports-media cacophony — and even respectable journalists, which presumably would include Saracevic — can't see what matters through the goal posts.
This isn't about quarterback controversies, the decorum of a pro athlete, or whether Kaep offended our troops. The issue is
Oakland cops stopping — and killing — disproportionately more Black residents
. It's about Philando Castile and Alton Sterling. The conversation should be about Black lives — not etiquette, our flag, and a song.
It truly is about cops killing people.