On Monday, local radio station
KQED devoted an episode of Forum
to the potential economic benefits of California cannabis legalization, noting that a $6.5 billion industry could exist in a few years.  Proposition 64 could also generate $1 billion per year in taxes and tens of millions of dollars in court savings.
What the episode failed to account for was the untold cost of ongoing cannabis prohibition, which critics say has ruined countless lives without decreasing cannabis use or availability.
Now, a new report helps detail some of those costs — especially as it pertains to women and children.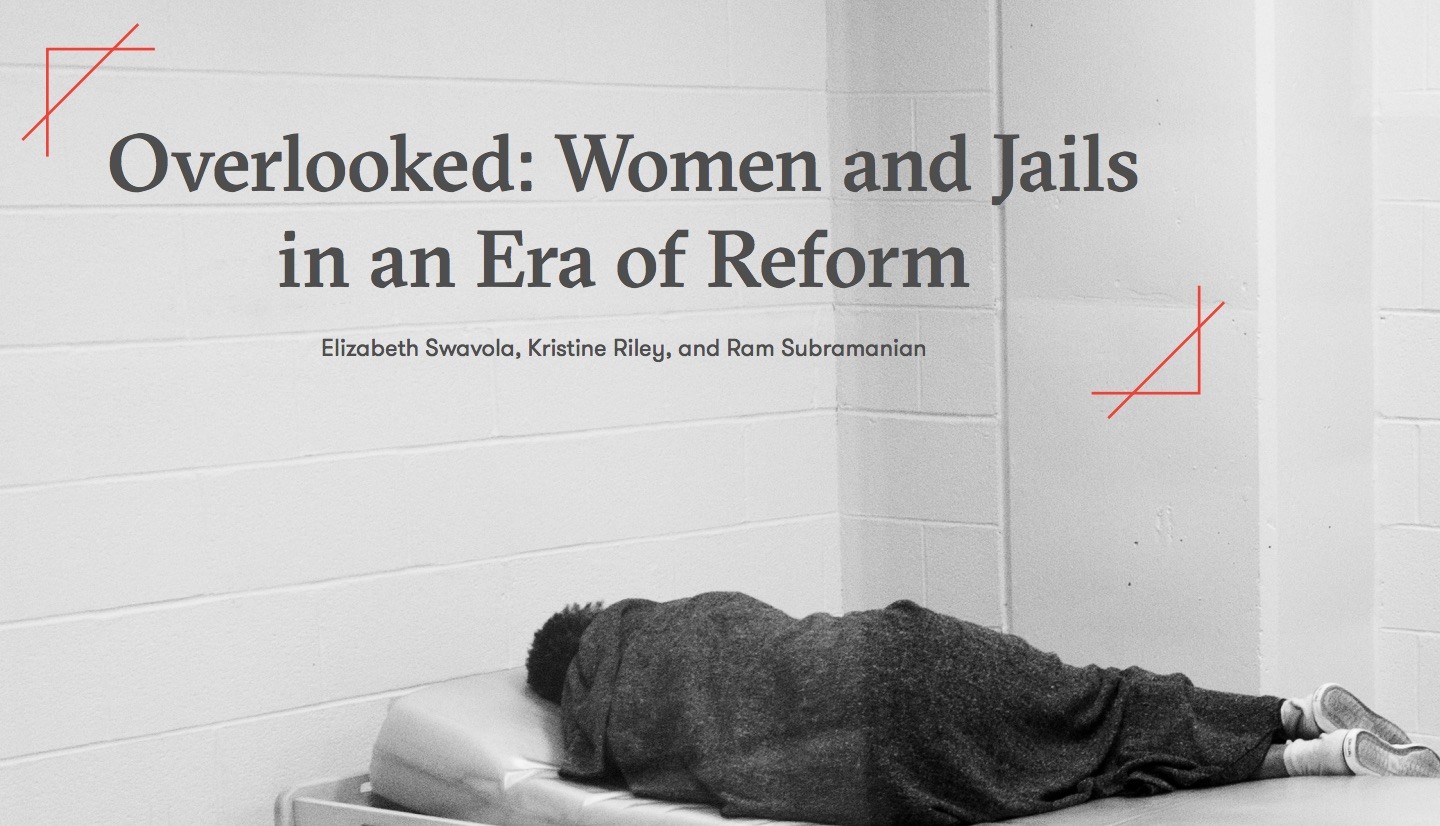 In a new report "
Overlooked: Women and Jails in an Era of Reform
," the group Safety and Justice Challenge notes that the war on weed has been an unprecedented war on women.
Since 1970, when President Richard Nixon declared a war on (some) drugs, the number of women in jail nationwide has increased fourteen-fold, from less than 8,000 to nearly 110,000, the
report finds
.
"Once a rarity, women are now held in jails in nearly every county—a stark contrast to 1970, when almost three-quarters of counties held not a single woman in jail."
Today, nearly a third of women in jails are there for nonviolent drug offenses.
Between 1980 and 2009, the arrest rate for women possessing drugs tripled, while it only doubled for men. 
Nearly two in three women in jail are black or hispanic, making them vastly over-represented in the system.
And nearly 80 percent of women in jails are mothers, who are, by and large single parents, solely responsible for their young children.
About 700,000 Americans will be arrested this year for pot, including roughly 20,000 Californians. The cost in terms of lost jobs, shattered families, and diminished life trajectories is immeasurable.
"Once incarcerated, women must grapple with systems, practices, and policies that are designed for the majority of the incarcerated population: men. With limited resources, jails are often ill-equipped to address the challenges women face when they enter the justice system. As a result, many women leave jail with diminished prospects for physical and behavioral health recovery, with greater parental stress and strain, and in even more financially precarious circumstances than before becoming caught up in the justice system."

The report is one of a series from the Vera Institute of Justice (Vera) and the Safety and Justice Challenge—a John D. and Catherine T. MacArthur Foundation initiative to reduce over-incarceration in America. The purported "land of the free" has more men and women in cages than any regime on Earth — with five percent of the world's population and 25 percent of the world's prisoners.
The reports offers some solutions — like increased "cite and release" for low-level offenses like possession of marijuana. Prosecutors can also decline to prosecute citizens for certain low-level offenses like pot, the report states.
"In October 2014, the City of Philadelphia decriminalized possession of small amounts of marijuana. During its first year in effect, the new law resulted in police officers issuing 1,012 civil citations, compared to 3,686 arrests made during the previous year for the same infractions."
(h/t
California NORML
)