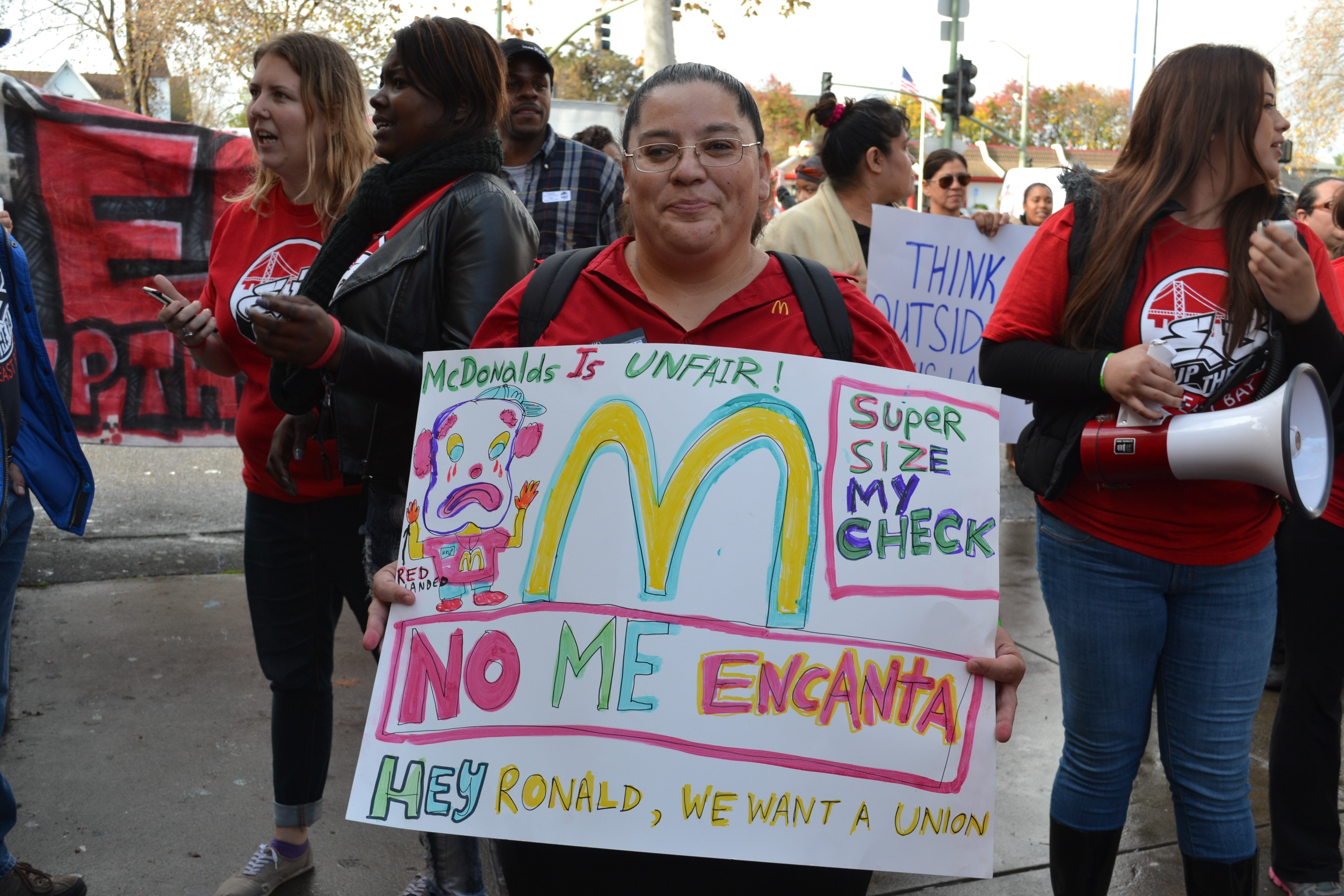 Local janitors, fast food workers, and security officers — to name a few — are planning a rally this Labor Day in Oakland, advocating to make $15 the new minimum wage standard. Organizers say the effort is part of a nationwide strike, pairing Oakland workers with protests in Boston and Los Angeles.
The conversation on a $15 minimum wage has been gaining momentum nationally over the last few years. California is set to gradually increase the minimum wage to $15 an hour by 2023, and cities like Seattle and Minneapolis have voted for similar bills. The minimum wage in Oakland
rose this year
from $12.55 to $12.86 an hour.
According to a statement from the organizers of Monday's event, "The actions in Oakland come as the Fight for $15 and the Service Employees International Union join forces ahead of the 2018 election on a massive voter engagement drive aimed at unseating anti-worker politicians and electing leaders who support a $15 an hour minimum wage and union rights."
The Oakland Labor Day protest is scheduled to begin at 9 a.m. at the McDonalds at Jackson and 14th streets. Demonstrators them plan to march to Frank Ogawa Plaza at 11 a.m. for a rally.