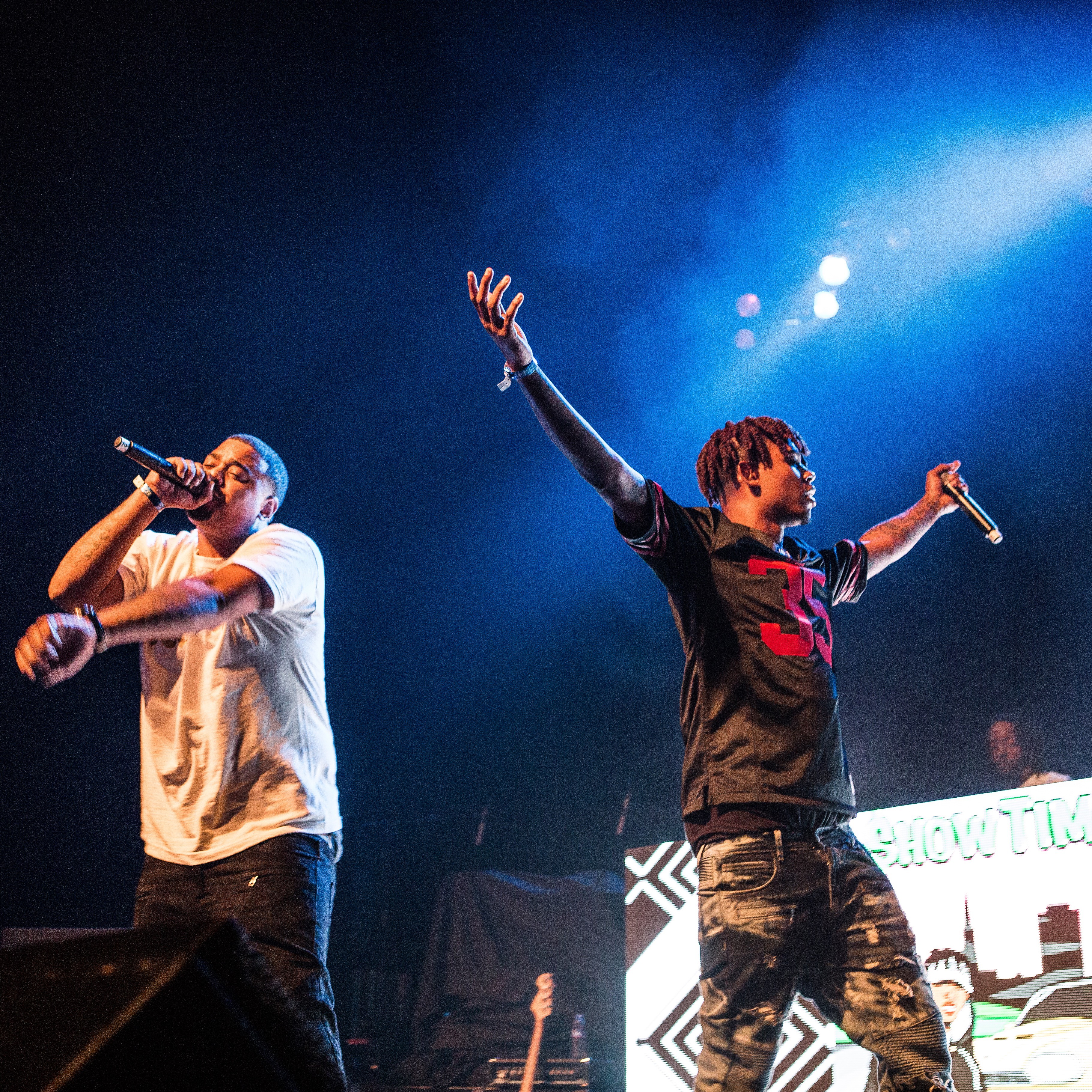 San Francisco rappers
Show Banga
and Lil Yee — who both rep the Fillmore district — team up for a clean, crisp video for "Bonafide Hustla," a pared-down, molasses-paced meditation on the endless quest for prosperity. The track pairs Show Banga's raspy, unbridled flow with Lil Yee's autotuned rap-singing, with dark strings adding a downcast mood to the bass-heavy slap. 
[jump] Show Banga recently released a quality project,
$howTime 2
, which pays homage to his father ShowTime, whose music distribution company, rap-centric record stores, and investments in hyphy-themed energy drinks bolstered the Bay Area's robust hip-hop scene of the Nineties and Aughts. Meanwhile, Lil Yee's been getting plenty of buzz with his singles and features alongside other Northern Californian street rap talents such as Mozzy. Rap blog
Thizzler
has also been heavily championing his work (he was a standout at this year's
Thizzler Jam
).
Check out the new collab and stay tuned for Lil Yee's upcoming debut project. 
[embed-1]