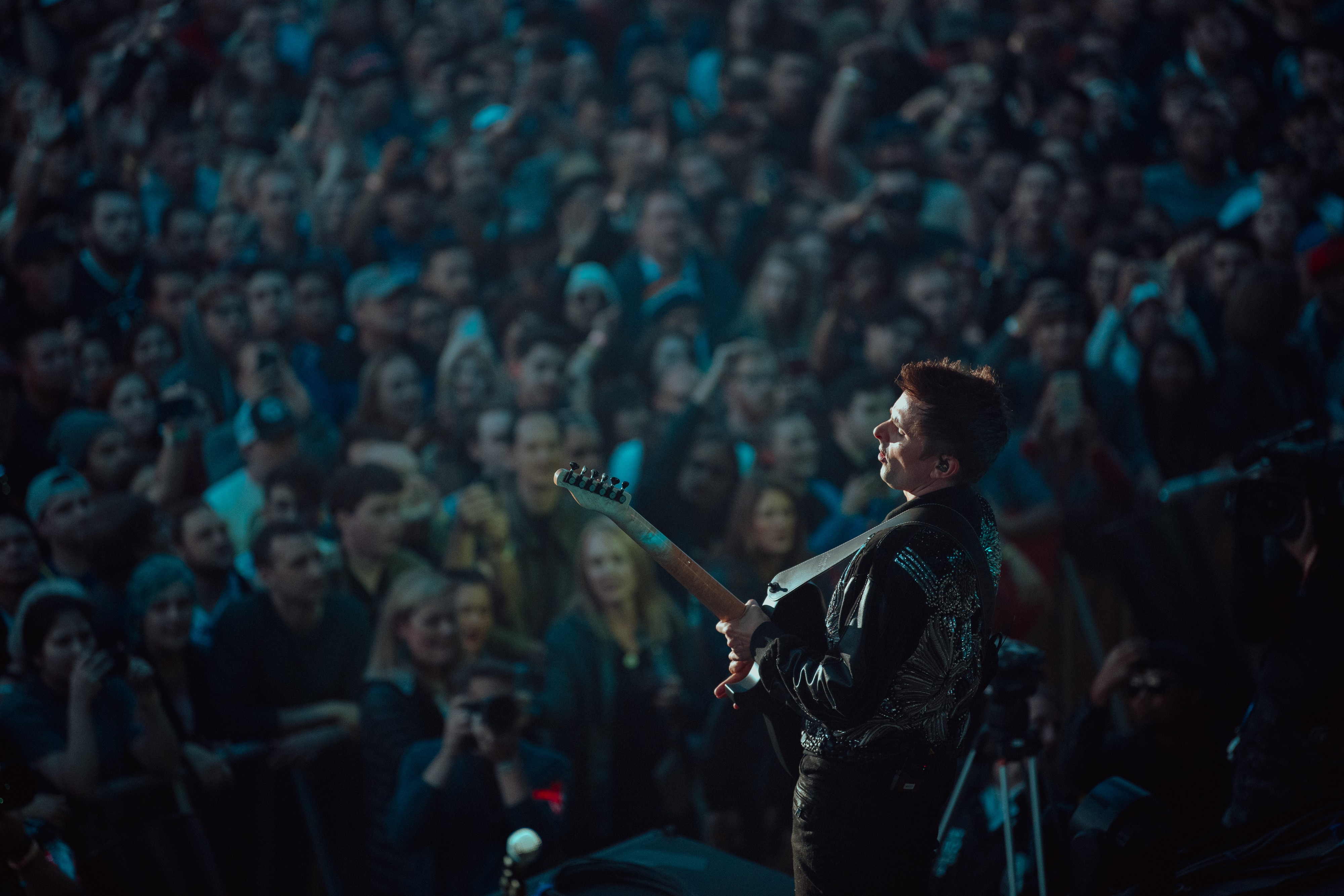 I went to BottleRock Napa Valley lamenting the lack of Brown and Black artists. In the span of the three days, there's a whopping two Latinx artists: Colombian band Bomba Estéreo and Mexican singer Natalia Lafourcade.
Let's start with Bomba Estéreo. Non-Spanish speaker music lovers, do not sleep on this band from Bogotá Colombia led by Li Samuet and Simón Mejía.
The Colombian powerhouse played at the Miner Family Winery Stage, the same stage that two years ago saw Fantastic Negrito. Unlike him, Bomba Estéreo has yet to win a Grammy — perhaps their eclectic and energetic set at this year's BottleRock is the good luck charm they need to finally win it.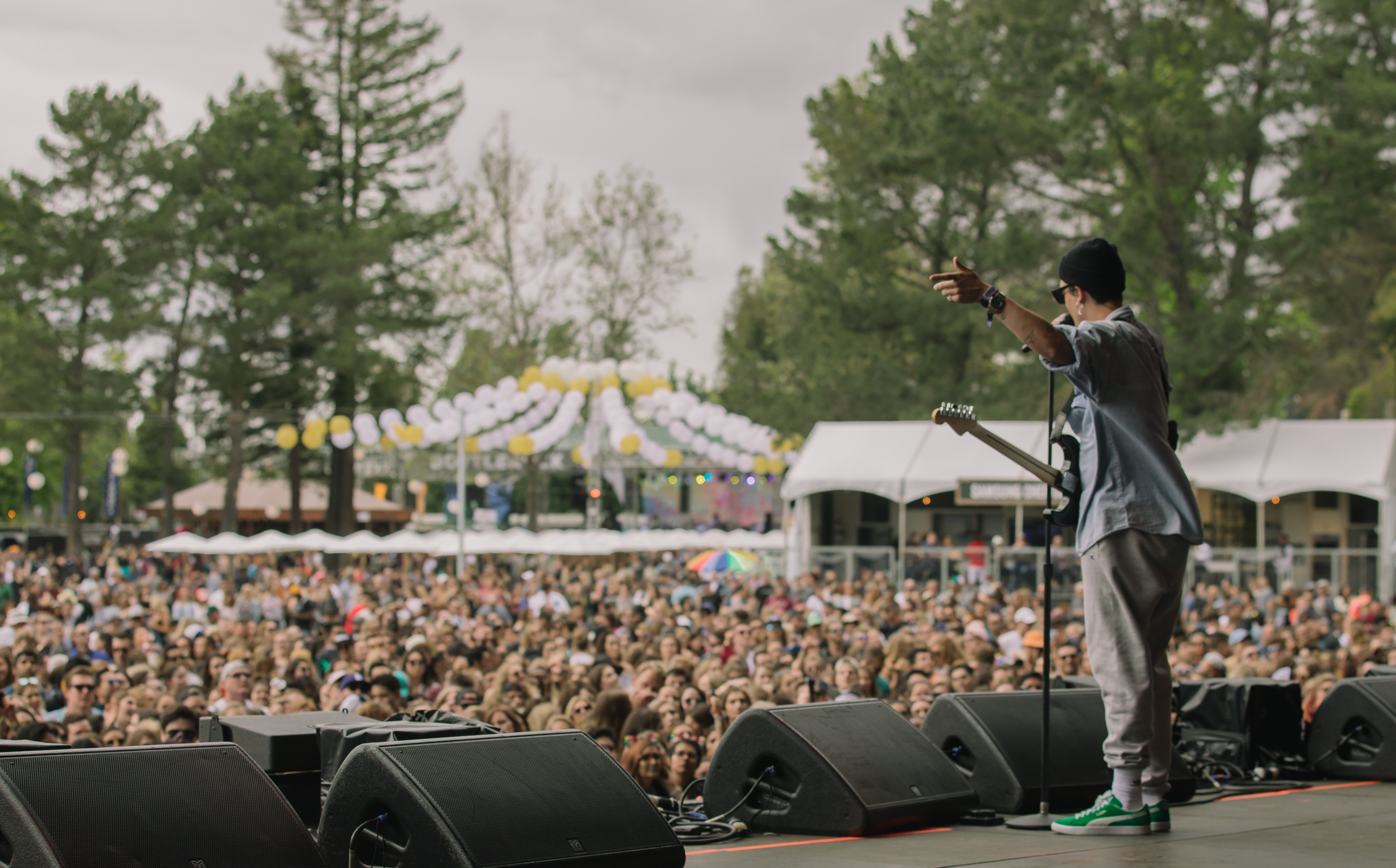 What was surprising about their set was the lack of Brown people singing and dancing along to their lyrics. One thing is for sure, the rich folks who paid for VIP and Platinum tickets certainly enjoyed Samuet's quick and fiery freestyling. Sure, they didn't understand a single thing, but that's the beauty of music: It's universal, you feel it, even if you don't understand it. Their Afro-pop, dubstep, freestyle, psychedelia, cumbia, and champeta (a genre of folk music from the coastal regions of Colombia) sound is contagious. Even if you've never heard of the band, chances are you have heard their song "Soy Yo" which was part of a 2016 Target commercial.
I walked away after their set was over with an overwhelming sense of pride to be Latinx.
As I made my way between stages, my second favorite moment of day was Mike D's DJ set. If you grew up listening to Beastie Boys, the nostalgia was sure to take over seeing him on stage. It was partly amazing to see him rocking the stage on his own, although at the same time, it was also melancholic. The death of Adam Yauch in 2012 marked the end of the Beastie Boys — not seeing Ad-Rock and MCA on stage with Mike D felt slightly unnatural.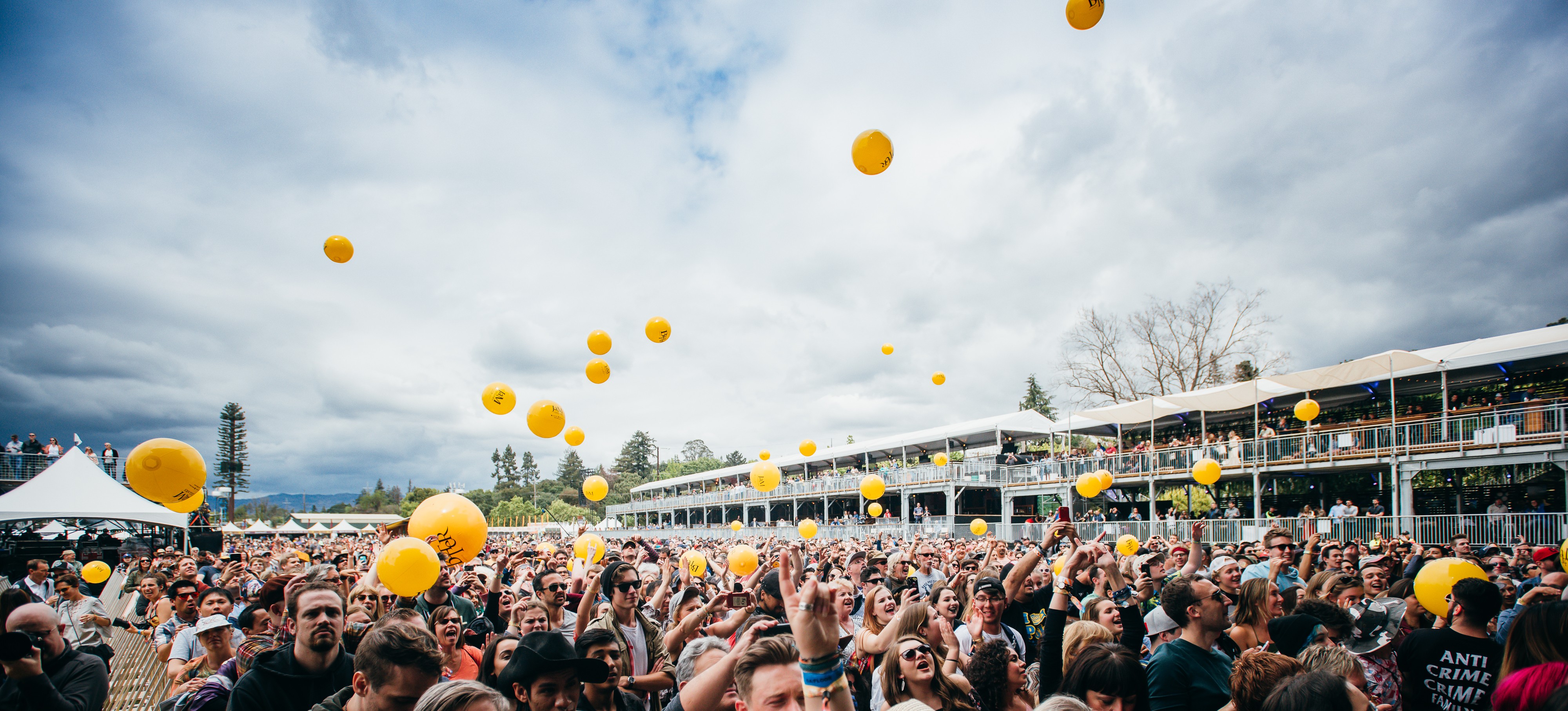 Muse closed day one, and from the aerial views of the main stage area, it seemed that more people chose to see overrated pop duo, The Chainsmokers over the English rock legends. Can someone explain to me why The Chainsmokers are famous?
We shall see what day two has in store. E-40 is on the bill, and I'm sure he's hating that he won't be able to attend game six of the Western Conference finals to root for his beloved Warriors.