Chaos briefly hit the second day of BottleRock Napa Valley, as police arrested an armed robbery suspect within the festival.
According to the Napa Police Department, dispatch received a 9-1-1 call of an armed robbery that occurred on Hagen Road, near Silverado Trail. Two suspects left in a Hyundai, a car chase ensued, and the suspects fled into the festival on foot. Police immediately arrested one suspect, but the second wasn't located.
The incident prompted a brief lockdown. Gates to the festival were closed as police searched for the second suspect.
Most attendees inside the festival were unaware of the activity. Others seemed more concerned with the inconvenience of a potential lockdown for security reasons, and less concerned with an armed individual potentially roaming inside the festival.
Still, most of BottleRock went off without delays. My goal for BottleRock day two was to find as many people of color as possible. Saturday was, after all, the most diverse as far as the lineup was concerned — Michael Franti, Snoop Dogg, E-40, and Natalia Lafourcade were all part of the bill.
My biggest disappointment on Saturday was the sight of a sea of white people singing along to E-40. I don't doubt that there are folks who are legitimate fans of the Bay Area legend, but there's something extremely uncomfortable about hearing rich white people say the N word like it is not a big deal. Have they not learned anything? Clearly not. Judging by the large crowd, festival-goers chose the music over the do-or-die Warriors game happening at the same time — except E-40 himself, who cut his set short by roughly 5 minutes, probably to catch the end of the game.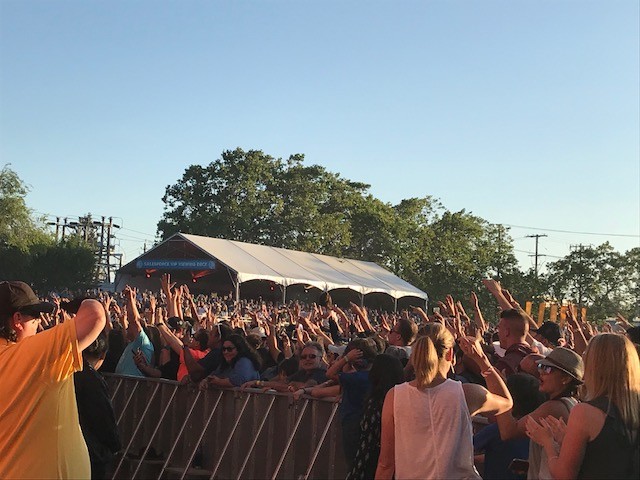 One highlight of BottleRock every year is the food and drink selection. I checked out the Hendrick's Gin cocktail bar, which stayed busy with a variety of signature cocktails flowing. Hendrick's was perfectly positioned next to the Williams-Sonoma culinary stage, which remained a popular hub throughout the day with appearances by Tre Cool of Green Day with Graham Elliot; E-40, Mike D with Adam Richman; and Snoop Dogg and Warren G with Michael Voltaggio, who won the Guinness World Record for the biggest paradise cocktail made live in front of the crowd.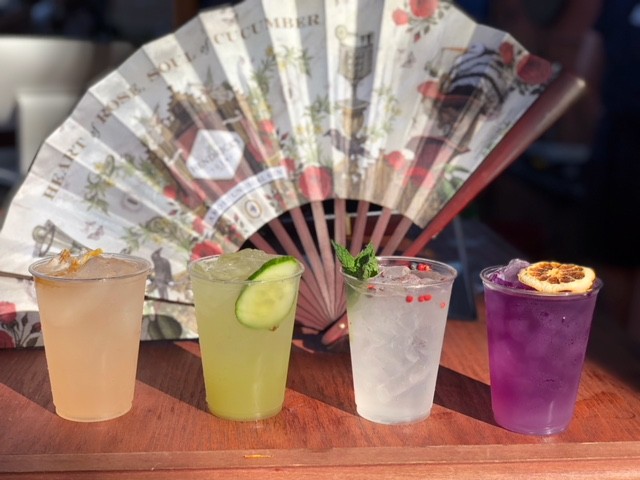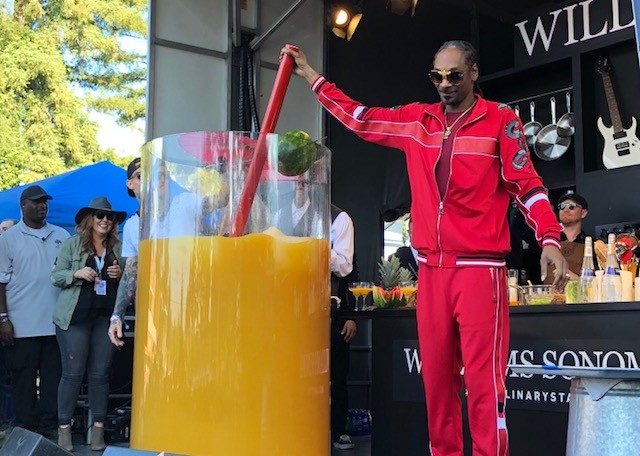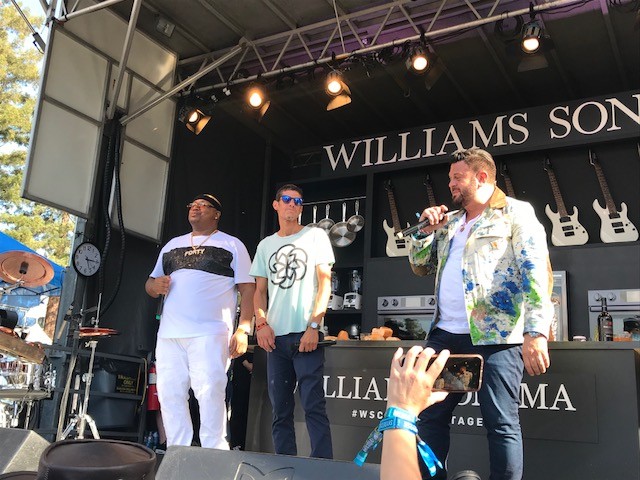 Las Vegas indie rockers, The Killers, closed out day two, with a massive number of people eager to see their performance up close. What can be said about The Killers that hasn't been said before? They put on one hell of a live performance, and lead singer Brandon Flowers is aging like the most expensive and exquisite wine from the Miner family winery.