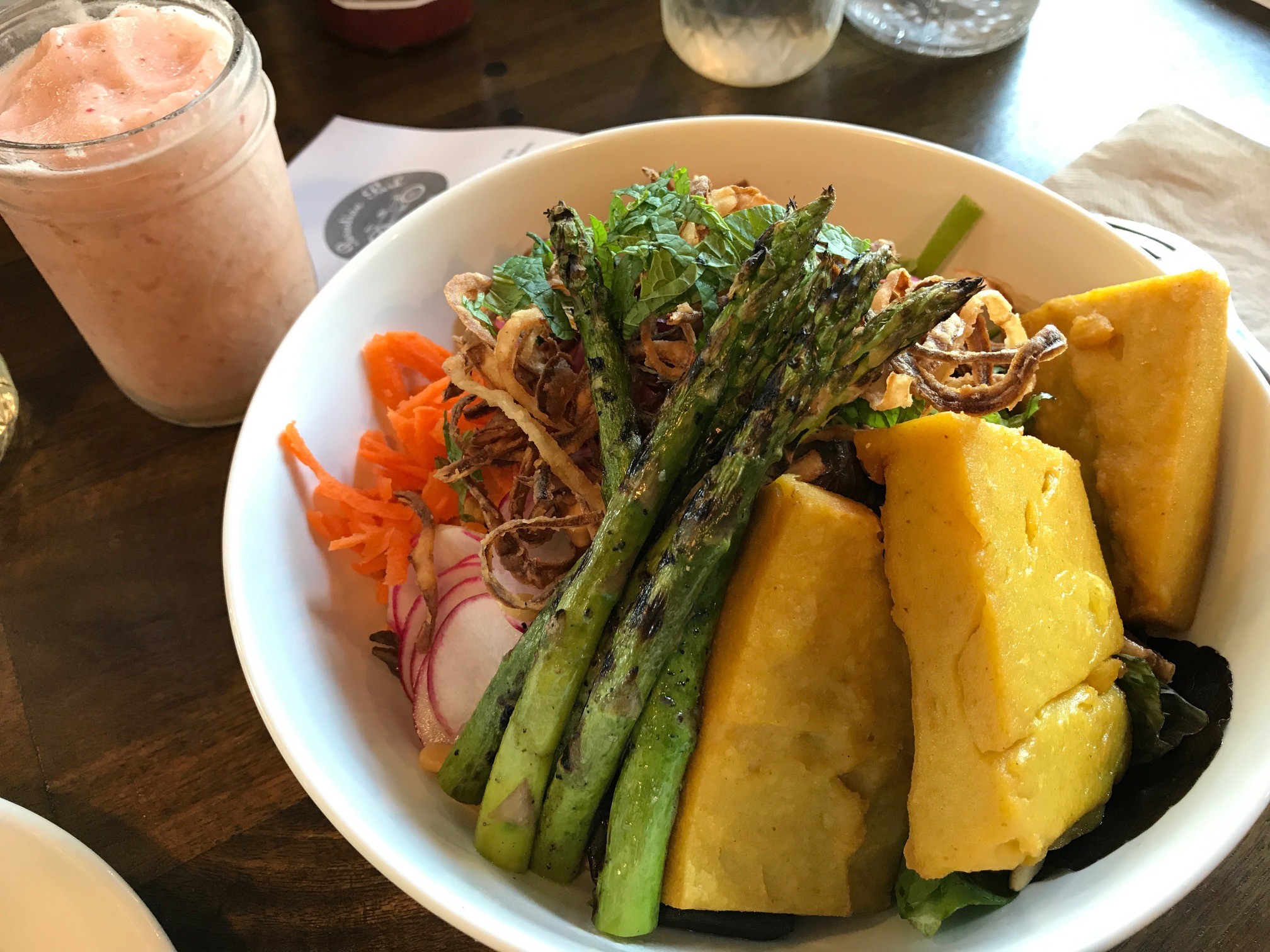 A new casual, all-day dining spot opens tomorrow in North Oakland.
Paradise Park Cafe (6334 San Pablo Ave.) is the first East Bay restaurant of the Park Cafe Group, which includes San Francisco's Dolores Park Cafe, Precita Park Cafe, and Duboce Park Cafe. It takes over spaces previously occupied by Actual Cafe and Victory Burger.
San Francisco-based owners Rachel Herbert and Dana Oppenheim kept bits from the previous tenants, including Actual Cafe's wall of stickers. Otherwise, the place has been spruced up with peacock-blue paint and industrial-chic touches. A cozy lounge sits in one corner beside a small play area for kids, with the surrounding walls home to work by local artists, which will rotate every three months. And the former Victory section will double as an events space for pop-ups.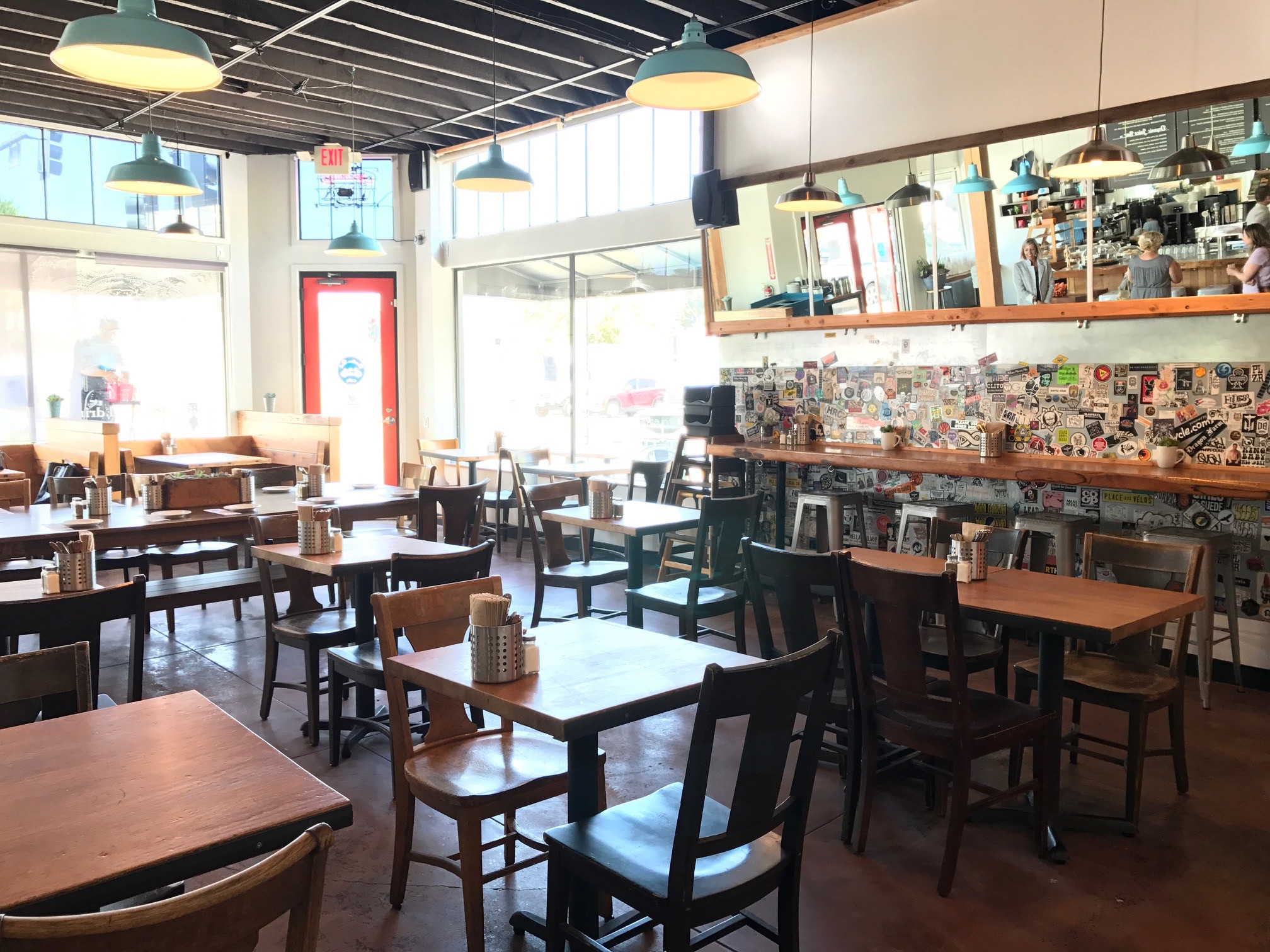 With counter service and 49 seats, Paradise aims to be a chill gathering place for the neighborhood. The menu is mostly made up of sandwiches, burgers, and salads, along with organic juice blends and smoothies. Most meals cost between $9 and $12.
At a media event on Wednesday, I sampled a few items — all were tasty if unremarkable. What's most impressive though is Paradise's commitment to serving vegan, vegetarian, gluten-free, and generally health-conscious eaters. A few items come with an unusual "chickpea tofu," a housemade, turmeric-tinged product made from chickpea flour instead of soy. Following national trends, you can order any salad as a "bowl" with quinoa and a poached egg.
Paradise's signature dish is actually its dessert: an ice cream burrito. The gimmick takes vanilla ice cream, wraps it in a tortilla, and deep-fries the whole thing. The result is mostly just fun for Instagram. The off-menu affogato milkshake, however, is absolutely worth the calories.
Paradise Park Cafe, open 7 a.m.-8 p.m. daily, 6334 San Pablo Ave., Oakland, paradiseparkcafe.com.