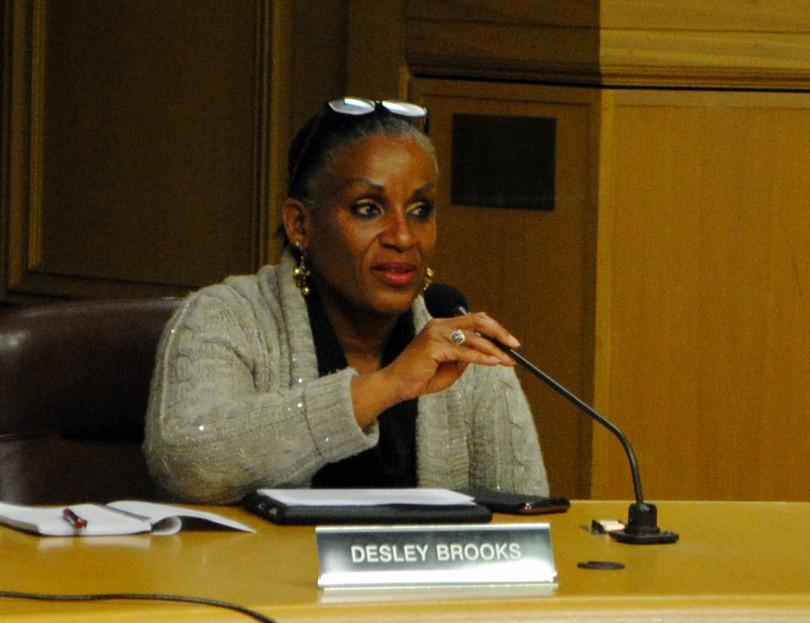 Stories you shouldn't miss for Feb. 5, 2018:
1. The Oakland City Council may give council President Larry Reid the power
to remove Desley Brooks from her position as chair of the Public Safety Committee
in the wake of the $4.3 million in judgments against the city and Brooks for her assault of ex-Black Panther Elaine Brown, reports David DeBolt of the
East Bay Times
$. The proposal, which the council may vote on tomorrow night, is being put forward by Councilmember Annie Campbell Washington and is supported by Councilmember Lynette Gibson McElhaney.
2. Assemblymember Rob Bonta, D-Alameda, is sponsoring legislation that would "
require courts to automatically expunge the records of Californians convicted of [cannabis] offenses that are now legal under Proposition 64
," reports Alexei Koseff of the
Sacramento Bee
$. Bonta's bill, AB 1973, would require two-thirds approval in the legislature.
3. Sutter Health says it will keep
Alta Bates open for up to 10 more years, but local political leaders and residents are pushing to stop Sutter from shuttering the Berkeley hospital
, reports Natalie Orenstein of Berkeleyside. About 200 people packed a forum on Saturday to rally against the planned closure of emergency and acute care at Alta Bates. Sutter plans to move services to its expanding Summit Medical Center campus in Oakland.
4. State water managers
are questioning whether the planned expansion of Los Vaqueros Reservoir in the East Bay is worth the money
, reports Kurtis Alexander of the
San Francisco Chronicle
$. The $914 million expansion project would serve the Contra Costa Water District, which operates Los Vaqueros, and East Bay MUD.
5. People who install
rainwater catchment systems on their homes would be exempt from property tax increases
related to the improvements under a ballot measure in the June election, reports Paul Rogers of the
Mercury News
$. "Similar measures were approved by state voters in the 1980s and 1990s to encourage the installation of residential solar power, fire sprinklers, and upgrades for people with disabilities."
6. The latest heat wave
broke temperature records throughout the state over the weekend
, the
LA Times
$ reports. San Francisco established new highs on Saturday and Sunday – 74 degrees each day.
7. Police
towed 30 vehicles and gave out 147 citations during massive sideshows in Oakland
over the weekend, reports Rick Hurd of the
East Bay Times
$.
8. And Four Barrel Coffee, which has been rocked by a sexual harassment scandal, i
s closing its Jack London district production facility
, reports Cirrus Wood of Oakland Hoodline.
$ = news stories that may require payment to read.