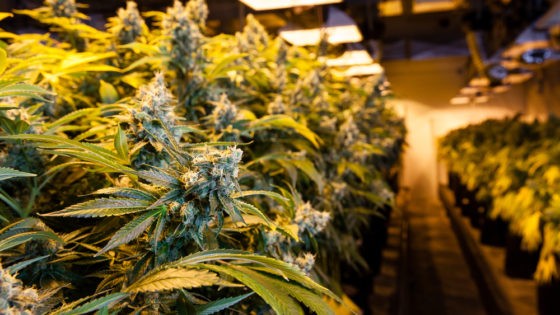 Stories you shouldn't miss for Feb. 6, 2018:
1. A small group of cannabis cultivators in California
has obtained nearly one-third of the state licenses that are supposed to be set aside for small pot farms
, reports Scott Rudd of the
Sacramento Business Journal
$. Overall, about 250 businesses have obtained small grower licenses, but of those, just 10 businesses control 30 percent of the permits. These cultivators may be acquiring small-grower licenses in order to combine them into larger operations. Small farmers have been concerned that the state's new cannabis rules unfairly favor large companies.
2. Gov. Jerry Brown
signed a new whistleblower protection law that sailed through the legislature with bipartisan support
in the wake of the #MeToo movement, reports Melanie Mason of the
LA Times
$. The new law, authored by Assemblymember Melissa Melendez, R-Lake Elsinore, "protects legislative employees who report legal or ethical violations, including sexual harassment, by fellow staff or lawmakers."
3. Democratic candidates
are out-raising Republicans in fundraising by a wide margin so far in California
– by nearly 2-1, the
LA Times
$ reports. Democrats are benefiting from the unpopularity of President Trump and his policies in the state and are hoping that a blue wave in California will help them retake the House. Nine of the Republican Congressional incumbents were out-raised by their Democratic challengers in 2017.
4. UC Berkeley spent
nearly $4 million on security fees and public safety costs stemming from three alt-right events on campus from Aug. 27 to Sept. 27
last year, reports Ashley Wong of the
Daily Cal
. Cal Chancellor Carol Christ said the University of California Office of the President has agreed to pay half the costs and UC Berkeley will shoulder the rest.
5. And state Sen. Bob Hertzberg, D-Los Angeles, said he plans to introduce a bill
requiring social media companies like Twitter to identify bots
– "fake accounts that simulate real people and spread false information," reports Chris Nichols of Capital Public Radio.
$ = news stories that may require payment to read.