Stories you shouldn't miss for Nov. 13, 2017:
1. The
number of hate crimes nationwide surged in 2016 for the second year in a row
, the Associated Press reports, citing new FBI data. The percentage of hate crime rose 5 percent last year, and there were "increases in attacks motivated by bias against Blacks, Jews, Muslims, and LGBT people. More than half the 4,229 racially motivated crimes were against Black people. And Jews were targeted in more than half the 1,538 religion-motivated crimes."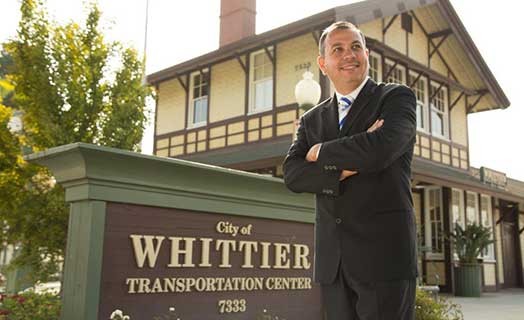 2. The state Senate
has turned over all investigations of sexual harassment by lawmakers to an independent law firm
following another allegation against Sen. Tony Mendoza, D-Artesia, reports Taryn Luna of the
Sacramento Bee
$. In addition, state Sen. President Kevin de León, who is running against U.S. against Dianne Feinstein, moved out of the home he shared with Mendoza in the Sacramento area. Two women have accused Mendoza of sexually harassing them.
3. Developer Madison Park Financial
revealed plans for a 398-unit housing project in deep East Oakland at 98th and San Leandro avenues
, reports Roland Li of the
San Francisco Business Times
$. "However, Madison Park only plans to build one 104-unit rental building on the site. It will sell the six other lots, with space for 120 for-sale townhomes and three other multifamily buildings, to other developers."
4. Oakland Mayor Libby Schaaf's approval rating remains high,
with 61 percent of Oakland voters saying they approve of her job performance,
compared to an unfavorable rating of 30 percent, the
San Francisco Chronicle
$ reports, citing an Oakland Chamber of Commerce poll. However, fewer than half of Oaklanders said they think the city is headed in the right direction, with 92 percent citing homelessness as an "extreme" or "very serious" problem. "The second-biggest concern, at 77 percent, was the lack of housing for middle class families, followed by fear of rising rents, at 76 percent."
5. Many Contra Costa County law enforcement officers are now
carrying drug overdose kits to deal with the opioid epidemic
in the region, reports Lisa P. White of the
East Bay Times
$. Last year, more than 300 people died from opioid overdose in the Bay Area. The kits come with "naloxone, a drug that reverses the effects of a heroin, fentanyl, or prescription opioid overdose."
6. And U.S. Senate Majority Leader Mitch McConnell, R-Kentucky,
called on GOP U.S. Senate candidate Roy Moore to drop out of the Alabama Senate race
, saying he believes the women who say that Moore sexually assaulted them when they were teenagers and he was in 30s, the
Washington Post
$ reports. One of the women said she was 14 when McConnell assaulted her.
$ = news stories that may require