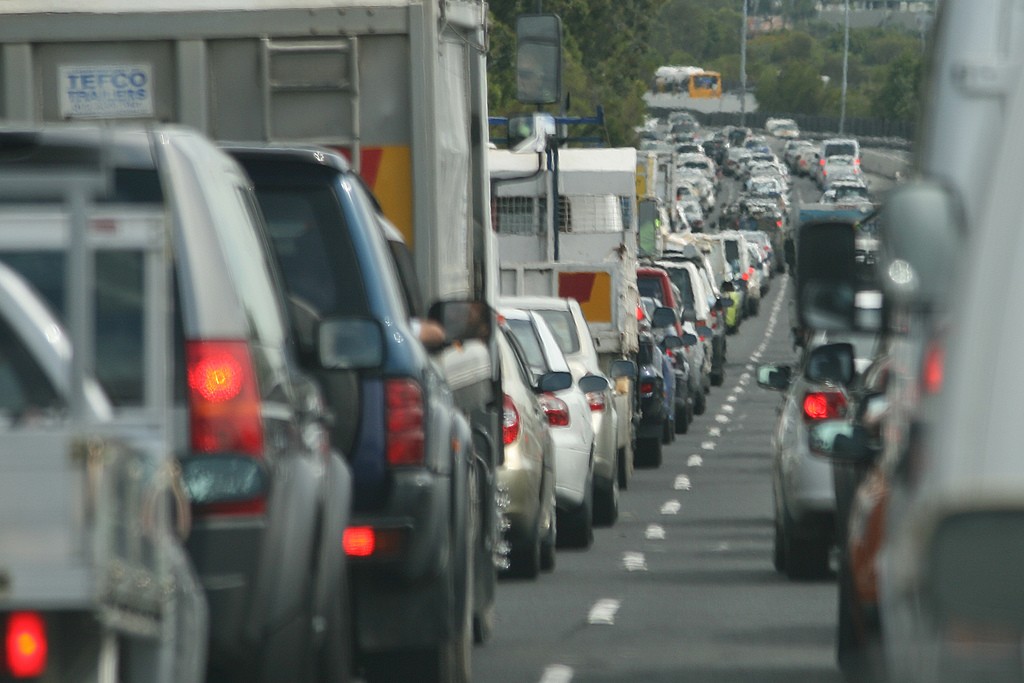 Stories you shouldn't miss for Dec. 3, 2018:
1. California's auto emissions continue to rise in large part because of the lack of housing in cities, which
has forced people into long commutes from the outer suburbs
, the
San Francisco Chronicle
$ reports, citing a recently released report from the California Air Resources Board. Despite California's ambitious climate change goals and the fact that cars have become more fuel efficient, the state experienced a 7 percent increase in auto emissions from 2005 to 2016.
2. Home prices in the Bay Area continued to climb in October, with
the median home price reaching $845,000
, a 9.3 percent jump from the same time last year, reports Kathleen Pender of the
San Francisco Chronicle
$, citing a new report from research firm CoreLogic. The median price in Alameda County reached $825,000, and it was $610,000 in Contra Costa County.
3. The owners of a Fourth Street parking lot in Berkeley have sued the city, alleging that
it violated a state law when it denied their proposal to build a 260-unit housing project, with 130 affordable units,
reports Katherine Kemp of the
Daily Cal
. The city rejected the housing project plan in September, stating that the parking lot, which was used by Spenger's restaurant patrons before it closed, is an Ohlone landmark.
4. Democrats now have a dominant,
three-quarters majority in the state Assembly after winning 60 of the 80 seats
in the chamber in the Nov. 6 election, and they won 29 of the 40 seats in the state Senate, reports Melody Gutierrez of the
San Francisco Chronicle
$. However, many of the Democratic seats were won by moderates, which means it's unclear how progressive legislation will fare next year.
5. Longtime KGO radio talk show host Ray Taliaferro
was found dead in Kentucky
over the weekend after he had gone missing on Nov. 10, Bay City News reports.
6. And the late-President George H.W. Bush, who died over the weekend,
will lie in state in Washington, D.C.
before his funeral on Wednesday.
$ = news stories that may require payment to read.