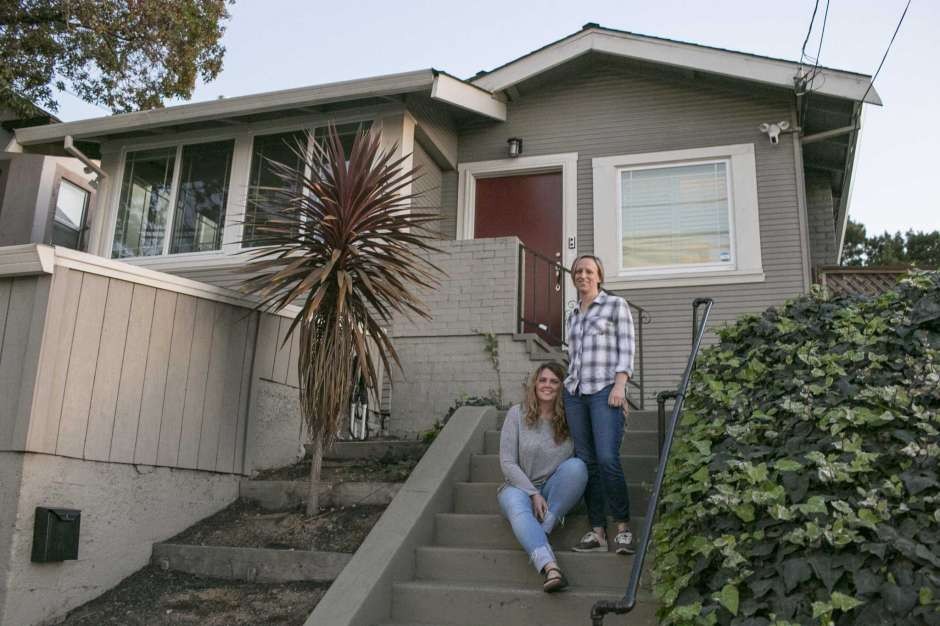 Stories you shouldn't miss for Nov. 30, 2018:
1. An Oakland couple
is challenging the city's tenant relocation assistance program
, arguing in a lawsuit that it's unconstitutional, reports Kimberly Veklerov of the
San Francisco Chronicle
$. Lyndsey and Sharon Ballinger say the city's program, which required them to pay their tenants more than $6,500 when they returned to Oakland and decided to move back into their single-family home, violated their rights. The city council adopted the program in early 2018 in order to help tenants who are displaced by landlords who move into their properties.
2. The Berkeley City Council unanimously decided
to use Old City Hall on Martin Luther King Jr. Way as a winter homeless shelter
, beginning on Tuesday, reports Natalie Orenstein of Berkeleyside. The council's last meeting at Old City Hall was this week and now plans to use the Berkeley school district boardroom for its meetings. "Dorothy Day House will run the shelter, as it has at other sites in previous years. Old City Hall can support 25 to 35 people nightly, city staff said."
3. Oakland had a whopping 8,641 housing units under construction and 7,898 more in the pipeline as of August 2018, but some developers say t
he city's housing construction boom may slow-down considerably after the current units are built
, reports Emily Hoeven of the
San Francisco Business Times
$. Developers say that available land in the city is becoming scarcer and that Oakland's housing impact fees, which the city levies on new housing in order to pay for affordable housing, are too high.
4. Oakland police
terminated an officer and suspended several others for their roles in a high-speed chase that left one person seriously injured
, reports Kurtis Alexander of the
San Francisco Chronicle
$. The cops "were found to have violated the department's policy barring high-speed pursuits of people considered nonviolent."
5. Alameda County is poised to approve
up to 10 cannabis farms
on agricultural land on the rural edges of Livermore and Sunol, reports Lisa Fernandez of KTVU. They will be the first cannabis farms approved by the county since weed became legal earlier this year.
6. An obscure but influential agency
is poised to scuttle Gov. Jerry Brown's controversial plan to build two giant water tunnels
underneath the fragile Sacramento-San Joaquin River Delta, the
Sacramento Bee
$ reports. The Delta Stewardship Council, which was established by the Legislature, is expected to vote against Brown's project on Dec. 20.
7. Embattled California Democratic Chair Eric Bauman
resigned his post on Thursday
following allegations that he sexually harassed multiple people, the
LA Times
$ reports.
8. The horrific Camp Fire
spewed huge amounts of greenhouse gases into the atmosphere
this month — roughly the equivalent to what all cars and trucks emit in a week in California, reports Kurtis Alexander of the
San Francisco Chronicle
$, citing new state estimates.
9. Anti-Trump sentiment drove California voter turnout in the Nov. 6 election
to near record levels
— it likely will hit 64 percent, the highest for a mid-term election in the state since 1982, reports Bryan Anderson of the
Sacramento Bee
$.
10. And Berkeley's popular
Ici Ice Cream abruptly closed its two locations
yesterday, reports Janelle Bitker for SF Eater.
$ = news stories that may require payment to read.