Stories you shouldn't miss:
1. The US Supreme Court is considering whether to
ban independent redistricting commissions
— like the one in California — that decide Congressional district boundaries, the
LA Times
$ reports. The high court may rule that redistricting commissions are unconstitutional — at least for Congressional districts. The court might also invalidate California's top-two primary election system for federal offices. The high court is reviewing a case brought by the Arizona legislature, which maintains that the US Constitution only allows state legislatures to draw House districts. Arizona and California created independent redistricting commissions through ballot measures — not through their legislatures.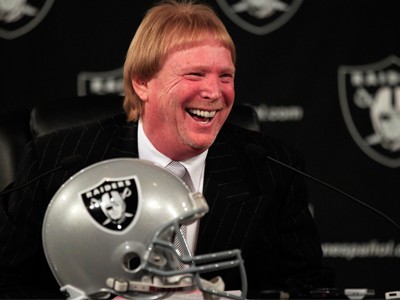 2. The Oakland Raiders are pushing for
a small new stadium
in Oakland — just 55,000 seats, which would be the smallest facility in the NFL, the
Trib
$ reports. Raiders owner Mark Davis also is reportedly uninterested in building an expensive state-of-the-art facility like the 49ers did in Santa Clara.
[jump]
3. The Alameda County Civil Grand Jury
is investigating Oakland's new garbage contract
and is reportedly analyzing whether city officials violated any laws when the contract was awarded last summer, East Bay Citizen reports.
4. Caltrans quietly decided in 2011 to eliminate a drainage feature on the new Bay Bridge — in a move that led to
hundreds of leaks
on the eastern span, the
Chron
$ reports. The pricetag to plug the leaks has already topped $1.4 million and the job isn't done. The leaks may have caused metal rods to corrode on the bridge as well.
5. A fourteen-year-old freshman from Oakland Technical High School
was shot and killed
while walking in the Fruitvale district on Saturday evening, the
Trib
$ reports. Police say they know of no motive for the shooting.
6. Drivers who operate shuttle buses for Yahoo, Apple, Genentech, eBay, and Zynga
voted to unionize
, the
Mercury News
$ reports.
7. And the California Republican Party
finally voted to recognize the gay conservative political group
 Log Cabin Republicans, the
Chron
reports.