Every day, America seems to wake up a little bit more from the nightmare of pot prohibition. The
New York Times
now endorses legalization. The
San Francisco Chronicle
has finally come around on industrial hemp. 
And employers need to stop screening for cannabis, the
Washington Post
's Gina Tron
argues Wednesday
.
[jump] Getting employees' bodily fluids has always been an invasion of privacy, and it doesn't make workplaces safer or more effective.
… this testing is expensive and does not effectively screen for good employees. In fact, it probably doesn't effectively screen for drug users. Yet companies continue to drug test potential employees, even in states where medical marijuana is legal.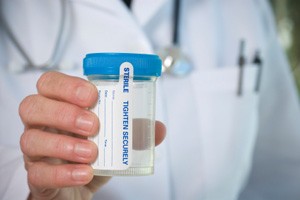 The ACLU
found
in 1999 that such tests were expensive and a poor indicator of workplace performance. The most impairing drug out there is alcohol, which is not tested by employers. One 2012
study
showed companies that drug test have lower productivity than ones that don't.
2014 saw a rash of
stories
about how the biggest, most successful companies in the world — Silicon Valley tech giants — do not drug screen their six-figure coders. Even the director of the FBI
complained
in 2014 that the bureau could not hire the best programmers unless it waved the pot test.
And
experts
will tell you, cannabis byproducts can be detected in the body for six weeks, versus a couple days for cocaine or meth. "If a worker binged on cocaine or meth and took a drug test a few days later, he or she might pass more easily than somebody who smoked a joint a few weeks ago."
"Screening for pot was never good policy for employers. Continuing to do so as medical marijuana became legal made even less sense. Now that recreational use becomes more acceptable under the law, it's downright illogical."
Don't expect much fanfare when workplace drug testing ends, though. We know of a major Bay Area company that just recently, without any announcement, decided to stop drug testing its new employees. "It's stupid. We're done," said the HR manager.