Stories you shouldn't miss:
1. A coalition of conservative groups says it has gathered more than enough signatures for a statewide ballot measure that would roll back rights for transgender youth in California, the AP reports. The ballot measure would overturn a landmark law that allows transgender students to choose whether they want to play on girls or boys sports teams and what bathrooms they want to use. The conservative groups, led by some of the same organizations that ran the Prop 8 anti-gay marriage campaign, say they collected 620,000 signatures; the measure needs 505,000 to qualify for the ballot.
[jump]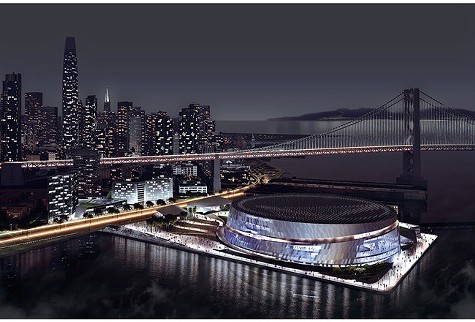 2. The owners of the Golden State Warriors are planning to put their plans for a new arena in San Francisco
on that city's ballot
— likely in November 2014, the
Chron
reports. The Warriors are concerned that opponents of the proposed arena and proposed housing development might sponsor a ballot measure of their own following the successful defeat of another housing project planned for San Francisco's waterfront.
3. Oakland Councilmember Libby Schaaf is eyeing a run for mayor next year, the Trib reports. Schaaf reportedly has been lobbied by supporters to take on Mayor Jean Quan in November 2014. Currently, the only other challengers are Joe Tuman, a San Francisco State University professor who finished fourth in the 2010 mayor's race, and little-known port commissioner Bryan Parker.
4. Twitter's wildly successful stock debut last week created more than 1,600 new millionaires in the Bay Area, the Mercury News reports. Although Twitter has yet to make a profit, the stock market valued the company at $23 billion.
5. An E.coli outbreak has prompted Trader Joe's to pull prepackaged salads and sandwiches produced by a Richmond supplier, the CoCo Times reports. Glass Onion Catering has recalled more than 180,000 pounds "of salads and sandwich wraps containing cooked chicken and ham after 26 patients in three states were sickened with E. coli O157:H7, a strain of the sometimes deadly bacteria."
6. And 2013 is on its way to becoming the driest calendar year on record in Northern California, the Chron reports. Since January 1, only 3.95 inches of rain has fallen in San Francisco.