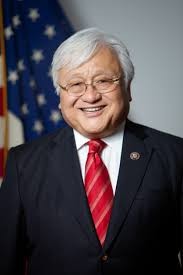 New
ballot tabulations
this morning from the California Secretary of State's Office reveal that Congressmember Mike Honda has maintained his lead over challenger Ro Khanna — so we're calling this race for Honda. According to the latest results, Honda leads Khanna 52.2 percent to 47.8 percent.
Honda also declared victory this morning.
We're also calling the Emeryville City Council contest. Dianne Martinez, who received 33.00 percent of the vote, and Scott Donahue, who garnered 30.66 percent, are the winners.