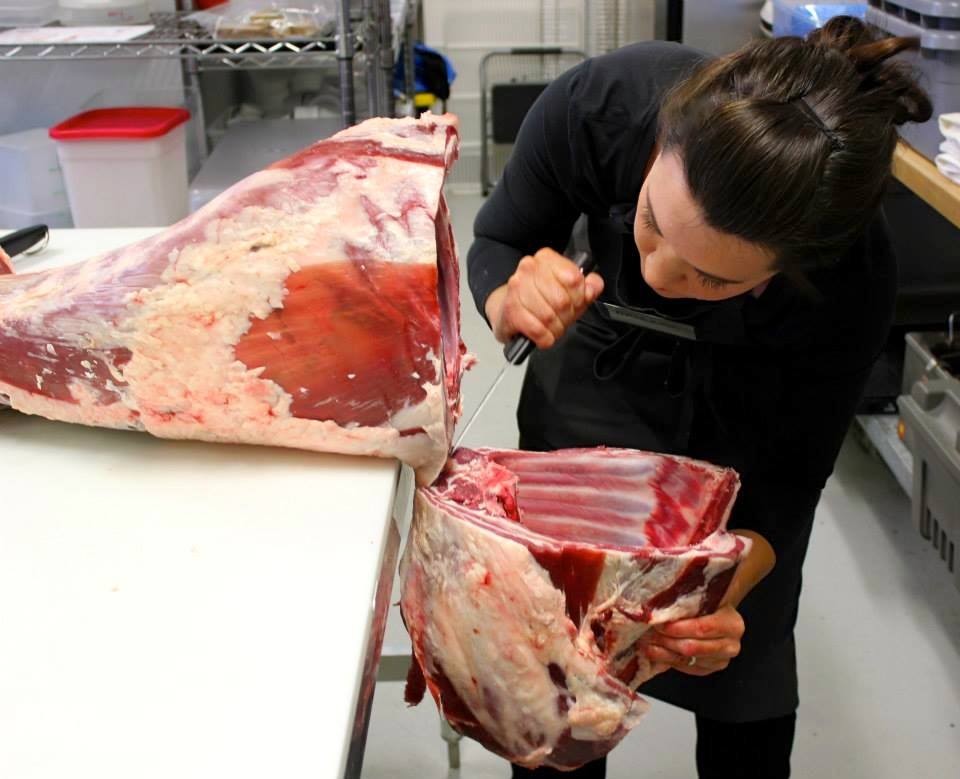 Welcome to the Mid-Week Menu, our roundup of East Bay food news.
1)
As previously reported
in the Mid-Week Menu, Clove & Hoof (4001 Broadway), North Oakland's schmancy new sustainability-minded butcher shop and whole-animal restaurant, is opening soon — as early as Wednesday, November 19, according to
Inside Scoop's
latest update. Chef and co-owner John Blevins said he'll be putting a "stoner emphasis" on some of his New American creations, which will include a kind of hush puppy stuffed with baked beans. Check out our
preview
of Clove & Hoof from back in March.
[jump] 2) Several months after the owner of Barlata (4901 Telegraph Ave., Oakland) first announced his decision to close the Spanish tapas bar in Temescal, he's finally sealed the deal,
Inside Scoop
reports. Grange Hall, the American comfort food restaurant that's taking Barlata's place, should open early next year.
3) The Cajun-Hawaiian seafood boil specialist
Hang Ten Boiler
(2306A Encinal Ave., Alameda) has opened a new location in Hayward, at the Southland Mall. Hat tip to
@jonkauffman
, who pointed my attention to this delightful sequence of
Yelp reviews
.
4) Berkeley's
Triple Rock Brewery
(1920 Shattuck Ave.) and
Flux Cold Brew Coffee
are collaborating on a new series of "coffee beers," available on tap,
Berkeleyside Nosh
reports. Head over to the brewery to get your caffeine buzz and alcohol buzz all at once.
5) In other booze-on-tap news, Inside Scoop reports that the owner of Emeryville's
Rotten City Pizza
is opening a new bar nearby, at 5885 Hollis St., that will have a rotating selection of six cocktails — served on tap. What a world!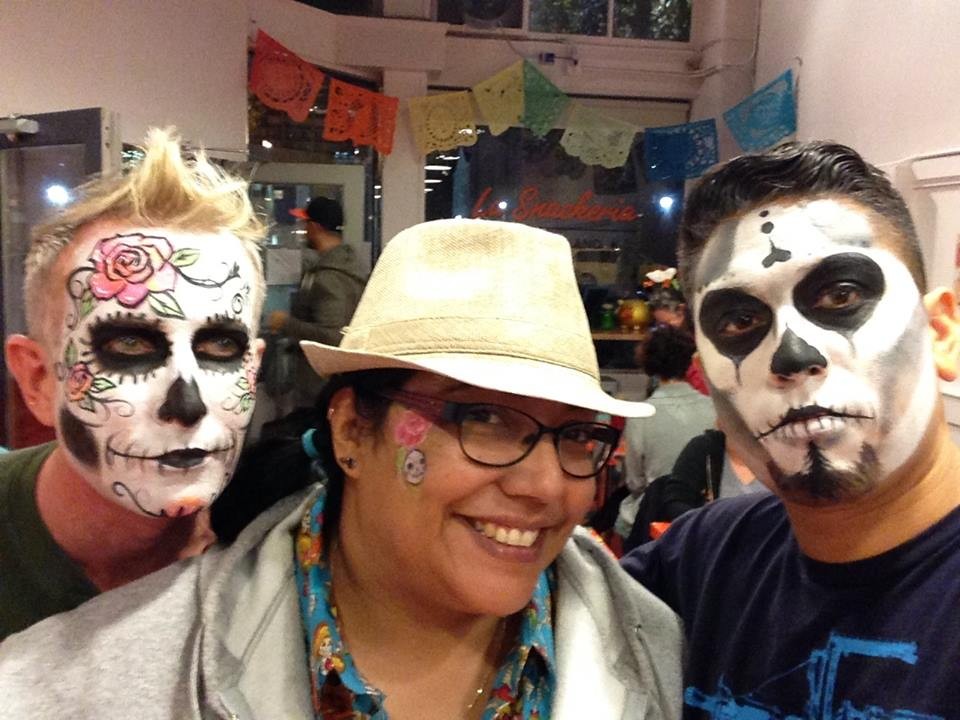 6)
La Snackeria
, Tina Ramos' (aka Tina Tamales') new "Chino-Latino" restaurant at 815 Washington Street in Old Oakland is having its grand opening on Thursday, November 13, from 6–9 p.m.
7)
Inside Scoop
has the details about the recent renovation at Oliveto (5655 College Ave.), where they've now installed the same high-tech sound system that has helped Berkeley's Comal to manage noise levels in its dining room.
8) This week in dining for a good cause: Adesso (4395 Piedmont Ave.) is hosting a
BBQ & Beer benefit event
on Saturday, November 15, from 12–5 p.m., to raise money for
Corey's Crusade
, which supports the development of therapies for ALS (aka Lou Gehrig's Disease). The barbecue will feature porchetta, house-made sausages, a spit-roasted pork leg, a selection of salumi, seasonal salads, and $5 Lagunitas draft beer. All of the food will be sold a la carte, and there will also be a raffle for a whole, butchered Devils Gulch Ranch pig.
9) Also, the annual
Taste of the Nation East Bay
fundraising event is happening this Sunday, November 16, from 4–7 p.m, at Berkeley's Claremont Hotel (41 Tunnel Rd.). The $85 ticket pays for food cooked by several top Bay Area chefs (including Brown Sugar Kitchen's Tanya Holland, who's chairing the event) and drinks from local winemakers, brewers, and distillers. Proceeds will go toward working to solve childhood hunger.
10) Finally, ICYMI, there's a new
vegetarian pop-up
in Oakland's Adams Point neighborhood and a new 
Berkeley bakery
that's improving on childhood favorites like Twinkies and Oreos.
Got tips or suggestions? Email me at Luke (dot) Tsai (at) EastBayExpress (dot) com. Otherwise, keep in touch by following me on Twitter @theluketsai, or simply by posting a comment. I'll read 'em all.