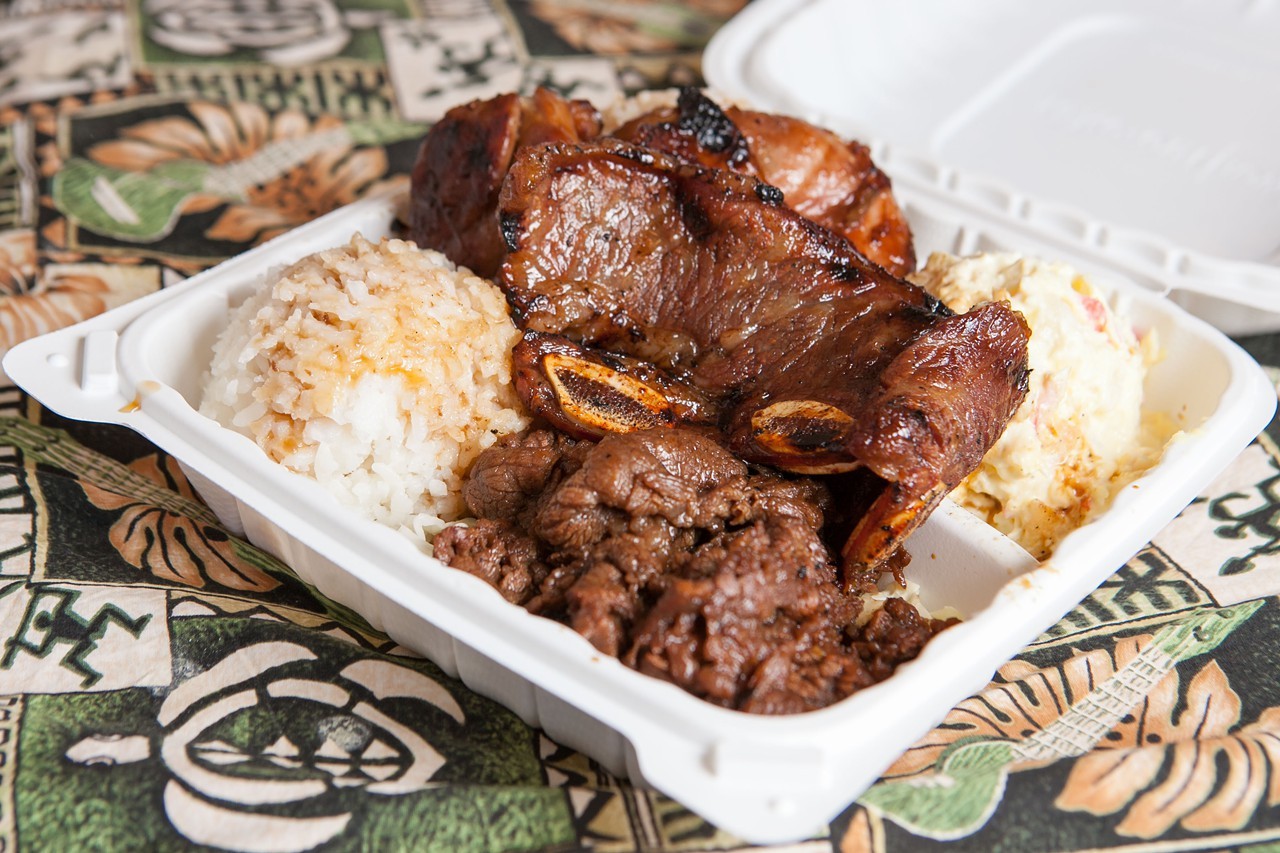 Welcome to the Mid-Week Menu, our roundup of East Bay food news.
1) We're halfway through February, but news is still trickling in about restaurants that didn't make it into the new year. One of Oakland's biggest losses: Mo's Hut (2676 Fruitvale Ave.), a low-key Samoan/Hawaiian spot that was
one of my favorite new restaurants
to open last year, had its last day of business on December 31. According to the restaurant's
Facebook announcement
, the owners are searching for a new permanent location — but possibly not in Oakland. I will miss the grilled meats, crab mac salad, and warm hospitality.
[jump] 2) As if that weren't bad enough,
Berkeleyside Nosh
notes that the
Hawaiian plate-lunch restaurant
Kau Kau Korner (1623 Park St., Alameda) also closed its doors at the end of 2015 — "due to unforeseen circumstances," according to a
Facebook post
. So what is going on with the whole Polynesian food scene? Last year, the food gods gifted us with two solid Hawaiian/Polynesian spots. Now both are gone.
3) One last departure to announce: Capone's Speakeasy (1400 Park St., Alameda) has also closed its doors. You may recall that the 1920s-style bar had one of the
most inauspicious opening weekends of all time
when its owner was arrested for public drunkenness and battery on a police officer — at the bar's opening party.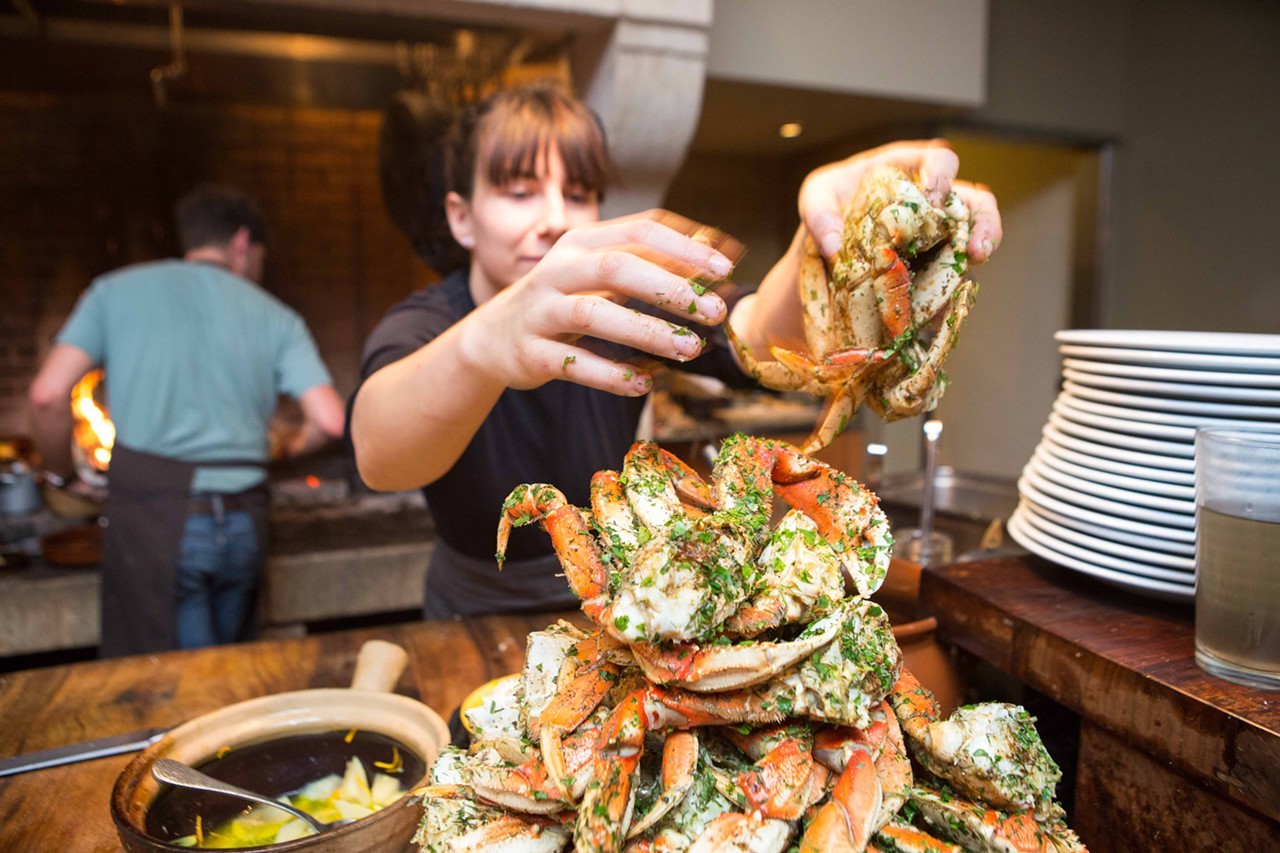 4) Crab lovers got good news last week when state officials lifted the ban on
recreational Dungeness crab fishing
. That said, it's still unclear exactly when the commercial crab season will start, allowing local crab to make its way onto restaurant menus and into supermarket fresh tanks.
The Chronicle
reports that a crab industry task force has recommended that the state wait until crabs throughout the state are safe to eat to lift the ban rather than opening up just one section of the coast. One of the fears is that the start-of-season crab "derby" — the mad scramble (which I documented in
my cover story
last year) wherein upwards of 100,000 crab pots get dropped all at once in a relatively small area — would be even more chaotic than usual.
5)
Belotti Ristorante E Bottega
(5403 College Ave., Oakland) is now open in Rockridge,
Inside Scoop
reports. The Italian restaurant and market will focus almost exclusively on pasta — including a multi-course pasta tasting menu.
6) After some speculation that it had closed for good, it turns out that Ran Kanom Thai (3288 Pierce St., Richmond) has reopened under new ownership, a
Chowhound
poster reports. Located inside the Pacific East Mall, the restaurant now appears to have more of a Laotian focus to its menu.
7) The Oakland Food Policy Council has won a national lifestyle industry award for
"Outstanding Culinary Travel Experience"
for its "Wine Soul Train" event —
a people-of-color-centric wine tour
that the nonprofit organized last fall in response to a controversial Napa Valley Wine Train incident.
8) Finally, I wrote about a
new nonprofit restaurant
that a national restaurant worker advocacy group is opening in East Oakland.
Got tips or suggestions? Email me at Luke (dot) Tsai (at) EastBayExpress (dot) com. Otherwise, keep in touch by following me on Twitter @theluketsai, or simply by posting a comment. I'll read 'em all.